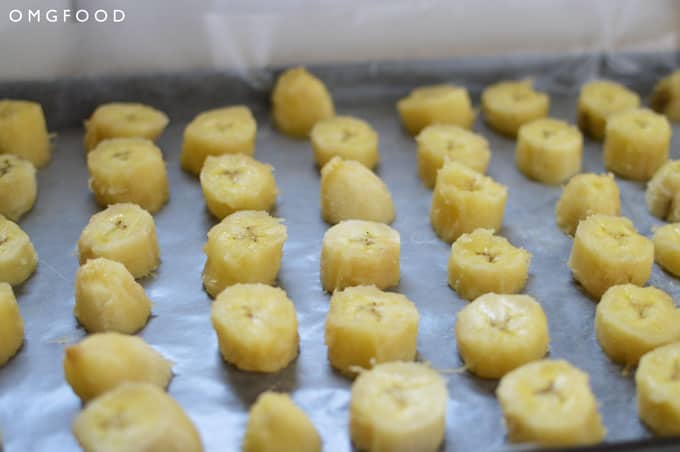 Today, I'm going to talk about bananas! Cool!
You probably know about this tip, but in the off-chance you don't, I'm going to tell you that if you are throwing your overripe bananas away, you're doing it wrong.
Overripe bananas are messy to eat as is (and not all that appealing really), but the sweetness you get from them being so ripe is great for baked goods, smoothies, ice cream, and more probably!
But you might not have time to bake a banana bread once they hit that stage, right? So your options might be to throw them away or leave them on the counter or fruit bowl thinking you'll be able to do something with them at some point, but you might continue to forget or not have time and your bananas just sit there until mold is all over the place and blech.
So freezing bananas is good because a.) you'll have ripe bananas at the ready without collecting fruit flies in your kitchen and b.) frozen bananas make smoothies so much better. And did I mention you can make a quick healthy ice cream with them?
P.S. the ice cream photo is pretty ugly because I had no idea what I was doing when I first started doing food photography, but I promise it's tasty (note to self: re-take ice cream photo).
I used to throw my bananas in the freezer as is, unpeeled, but I learned after a while that was really only good if you were baking with them because you had to wait for them to fully defrost before peeling and they were slimy to the touch. Plus, they took up more space in the freezer being awkwardly shaped fruits. Since then, I go about it differently so that I have frozen bananas ready to go for smoothies or ice cream and if I need them for baked goods, I just let some defrost in a bowl on the counter for a half hour or so (sometimes less).
How to freeze bananas
Line a baking sheet with wax paper
Peel the bananas and slice into small chunks
Place sliced banana on the baking sheet close to each other, but don't allow them to touch
Place the baking sheet in the freezer for 1 hour to allow the bananas to harden
Place frozen bananas in a ziplock bag and store in the freezer until ready to use
Important note: you don't want to skip the step of freezing the banana on a baking sheet. If you throw fresh banana in a ziplock bag and freeze that from the get-go, you'll only end up with a giant brick of banana and that doesn't do you any good.
And there you have it. Freeze those bananas, people!