Since switching over to a paleo-ish lifestyle, I've ditched the junky canola/vegetable oils from my pantry. These items are a staple in my kitchen now:
Coconut oil is one of my favorite cooking fats because it's great for baking, stir-frying, and high temp cooking. I always look for the unrefined kind.
Butter isn't paleo because it's dairy, but I'm no purist! Though I've ditched the "regular" grain-fed kind and now I'm all about Kerrygold butter.It comes from grass-fed cows which means better nutrients for you and it's tastier and creamier than that other stuff! You can find it cheapest at Trader Joe's, but it's also available at most grocery stores (just keep in mind it could be $2-$3 more).
Ghee is great for high heat cooking and is a good choice if you want a break from dairy because you still get that buttery goodness; just the milk solids have been removed. My go-to brands are Purity Farms and Pure Indian Foods as both are made from pastured, grass-fed cows.
I always want top quality extra virgin olive oil imported from Greece in my kitchen, though my budget doesn't always allow it! I take turns between buying the really good stuff and what's on sale at the grocery store. It's great for dressings or cooking at a low temp.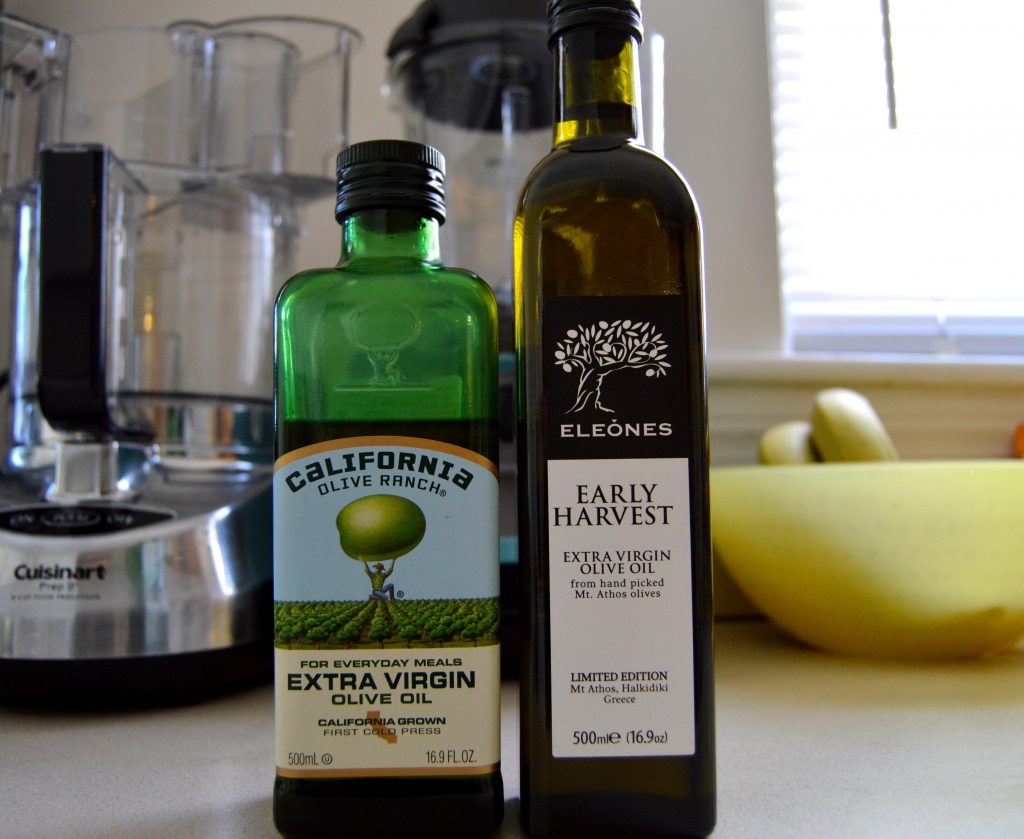 Though slightly refined, olive oil and extra light olive oil are still better for you than other junky oils. I use these a lot for frying, baking, and marinades. Extra light olive oil is also great for homemade mayonnaise!
Palm shortening is a new staple in the kitchen for me. I've been using it for some baked goods when butter or coconut oil isn't cutting it.
Toasted sesame oil is a great flavor booster. I especially love adding it to stir-frys. You can also make a tasty salad dressing with it.