Hello, friends!
I'm doing something a little different today. I'm sharing my first-ever reader survey with you! I want to make OMGfood a kickass place for you and I need your help to make that happen. I want to know what you really think of this blog. Is it rad? Is it the worst? Do you actually cook any of these recipes I post? Is there anything you want to see on here I haven't done yet? I want all of the feedback. ALL OF IT. *maniacal laughter*
In all seriousness, if you could take a few minutes to fill this out, I will be forever grateful and would pay you in sweet treats and hugs if I could. With 2016 coming to a close, I want to focus on starting the new year off right, and make this blog one of the best places to visit in Internet Land. I wouldn't be doing this blogging thing without you and it's important to me that you're getting what you want out of it. The info from the survey will help me learn what you like or don't like about the site. (You're all so mysterious!)
Fun fact: the survey is totally anonymous; there's no way of me finding out who you are by answering these questions. Also, each question is optional, but the more you can fill out, the better I can make this site for you! True story.
Click here to get to the survey:
https://omgfood.com/2016-reader-survey
I'll keep the survey open for a few weeks and will close it down sometime later in January. I'll more than likely share an overview of the results sometime after that!
And that's all for today. Thank you, friends! You're seriously the best. High fives and puppies for everyone!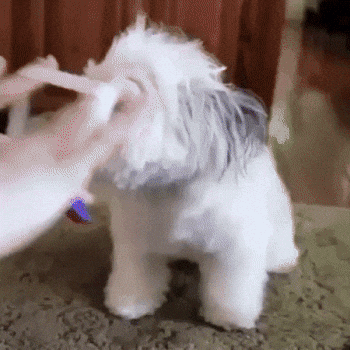 ---