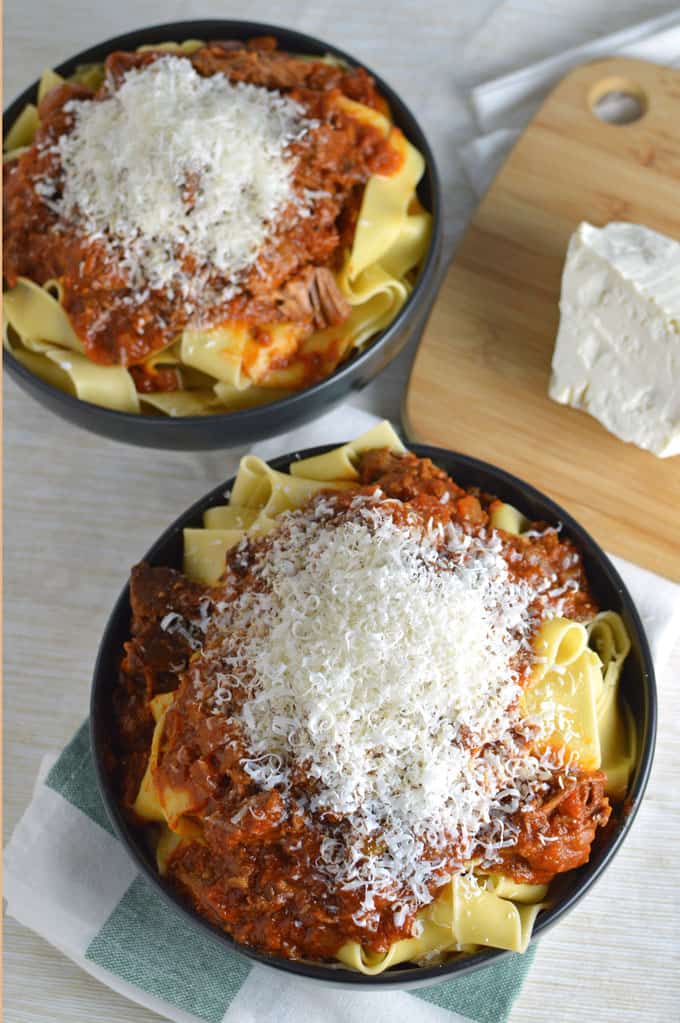 ¡Hola! No wait. Yia sas! Actually, we'll go with both.
I just came back from Cancun and I got really used to greeting everyone with "hola" while I was there. Also, I was referred to as señorita a lot. The whole package was really nice and I'd like to go back like, um, now.
I plan to write a whole post of my trip and what I did there, which will be up either this week or next, but you can get a recap by checking out my instagram, where I shared some photos! Long story short: I went for a food blogger conference called Food Blog University and it was amazing. Just. Amazing.
But we'll save all the good stuff related to the trip for the upcoming post. Today, I'd like to welcome you back to my Greek kitchen! We're talking about lamb ragù. Delicious, slowly braised lamb seasoned with cinnamon and red wine and served over tasty pappardelle and topped with one of my favorite cheeses: mizithra….