Maroulosalata is a very simple and popular Greek salad made with thinly sliced or shredded lettuce, scallions, dill, and vinaigrette. It's usually made with romaine lettuce and cucumbers can also be added too! Serve alongside your favorite dish with crusty bread and feta.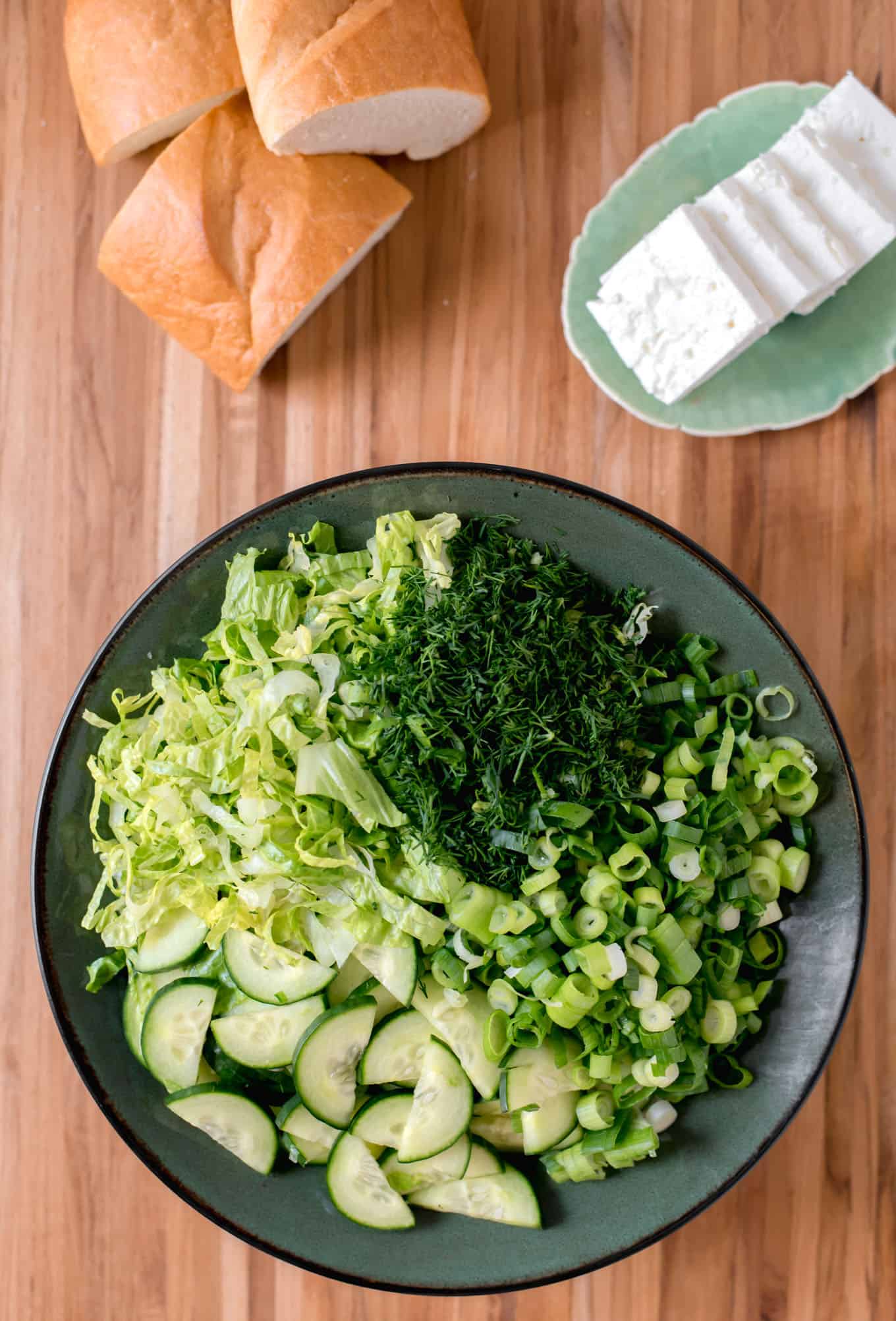 Updated on September 3rd, 2018: New written content, new recipe instructions, and new photos. Huzzah!
Originally published on June 17th, 2015.
---
Hello friends!
Today, I'm updating you on an oldie but goodie: maroulosalata. Maroulo is the Greek word for lettuce and it's traditionally made with fresh dill, scallions, and a simple vinaigrette. It's usually served alongside grilled or roasted meats; I especially love it with broiled lamb chops. It's one of my favorite Greek salads! I felt it was time to give this post a little facelift with new photos and content.
…