These dukkah-crusted pork chops and potatoes are full of spicy and robust flavor. This recipe is an easy-to-make sheet pan meal that's a great choice for weeknight cooking!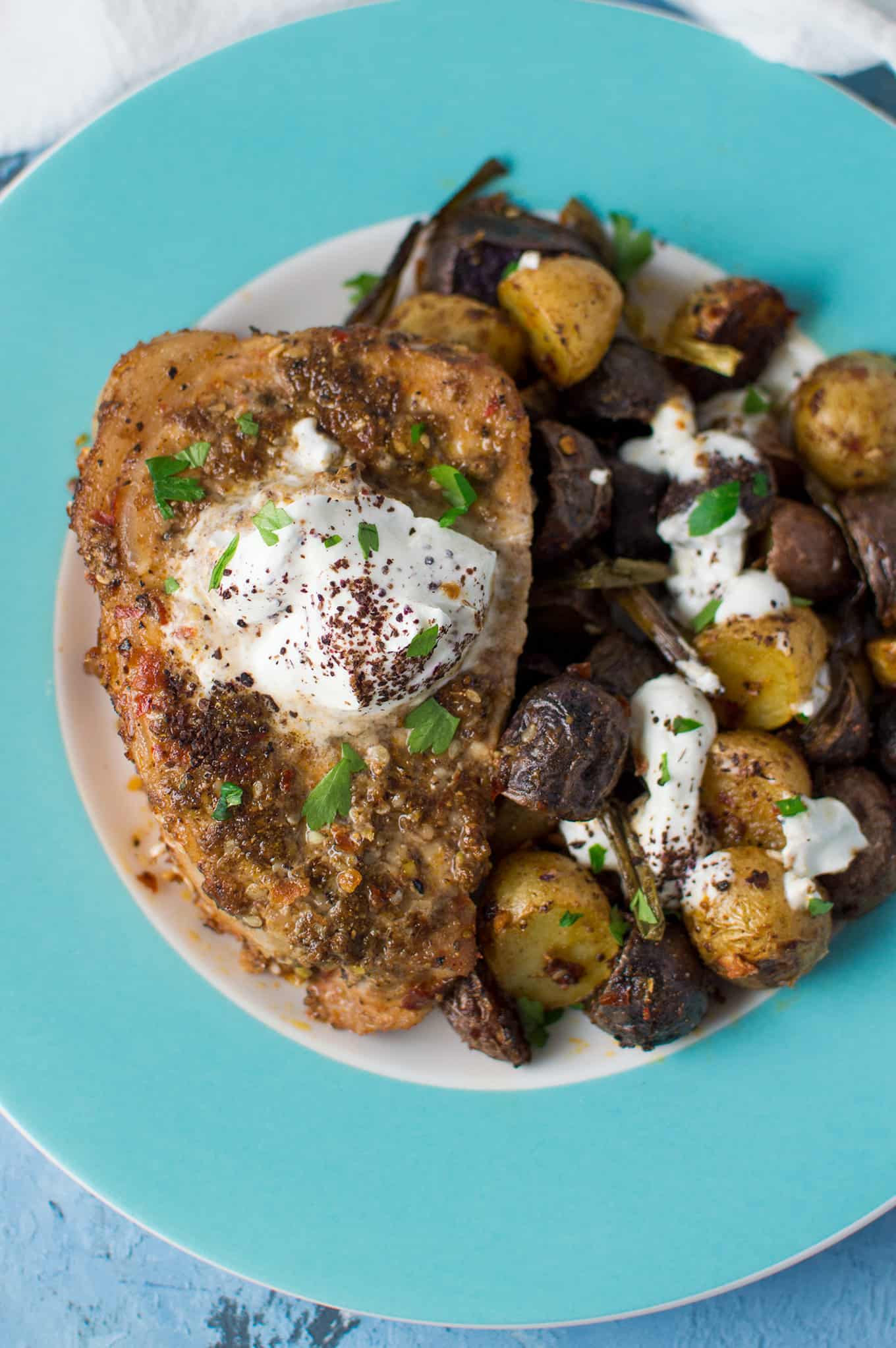 Hi, friends!
Long time no blog! You know when there's a project you want to start, and you keep putting it off, telling yourself you'll get to it soon, and suddenly realize some months have passed? Yeah, hi, hello!
The last few months got crazy hectic with other excitement and I could have sworn it had only been a few weeks since I last shared a blog post.  Oops.
But all of the crazy has been good, even if it got me away from here for a bit. I recently picked up some client work! I've been doing some food photography outside of the blog and it's been a lot of fun. It's also nice to get some extra money to help pay off some of that funemployment debt. ;)…