This post is sponsored by BabbleBoxx.com.  All opinions are strictly my own!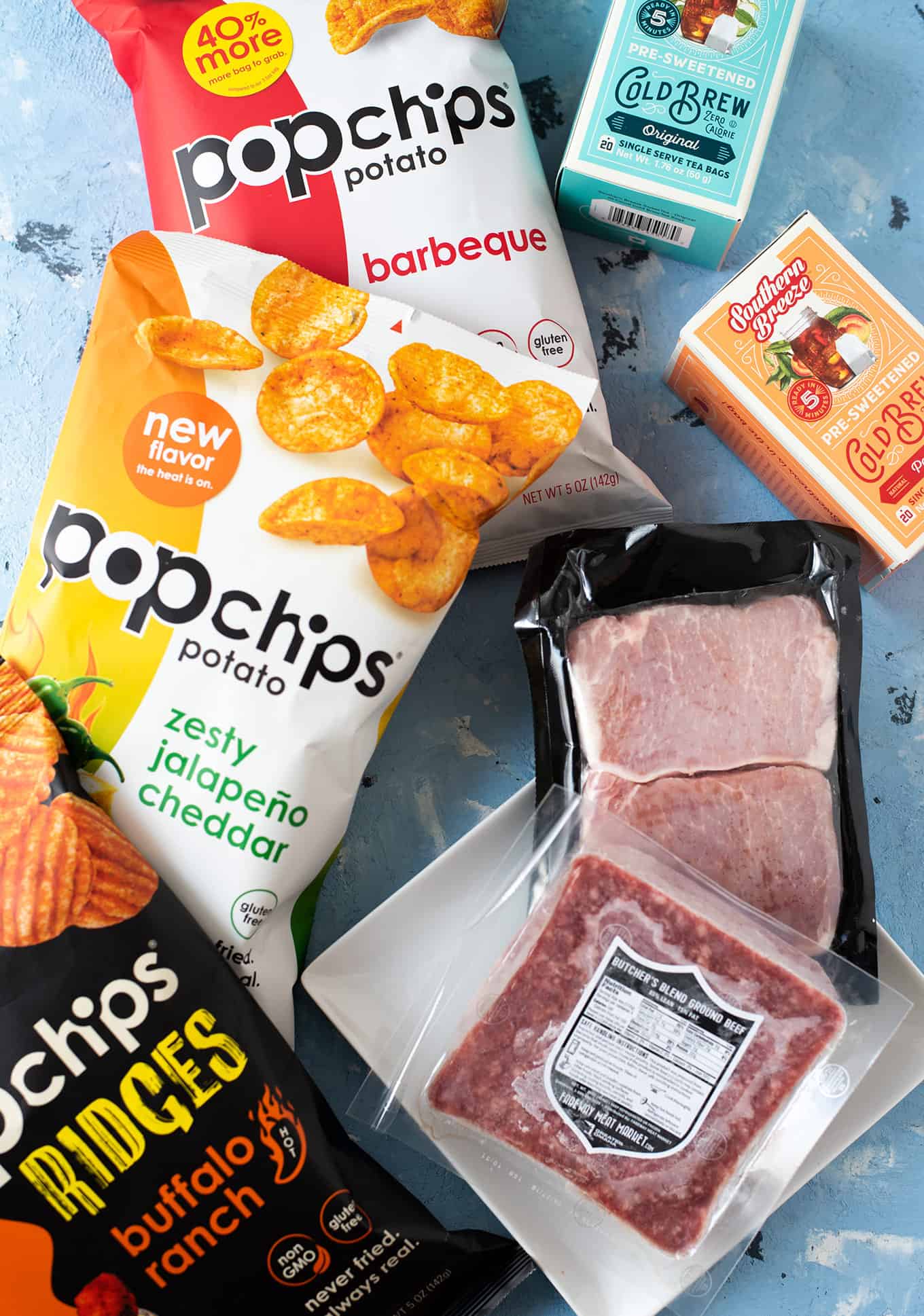 Hello, friends!
Can you believe July is half over?  Summer always seems to go by too quickly. I wish I could slow down the clocks around this time of year.
Or anytime ever, really.
Until someone invents a super cool time machine that will help out with that, the best we can do is just chill and enjoy the ride, right? Keywords here are chill and enjoy; my two favorite things to do in the summer months!
I love to be outside any chance I get, whether it's lounging on the beach, by a pool, hiking through some paths, dining outside at a restaurant, or dining outside at home. As of lately, I've been really into having low-key nights at home and chilling outside. I love that intimate setting that involves great friends and food.
For this post, I teamed up with Fareway Meat Market, Southern Breeze Sweet Tea, and popchips! I'm goin go to share a simple and flavorful recipe for grilled pork chops and offer tips to pair them with easy sides, snacks, and beverages; a great recipe for low-key summer vibes….