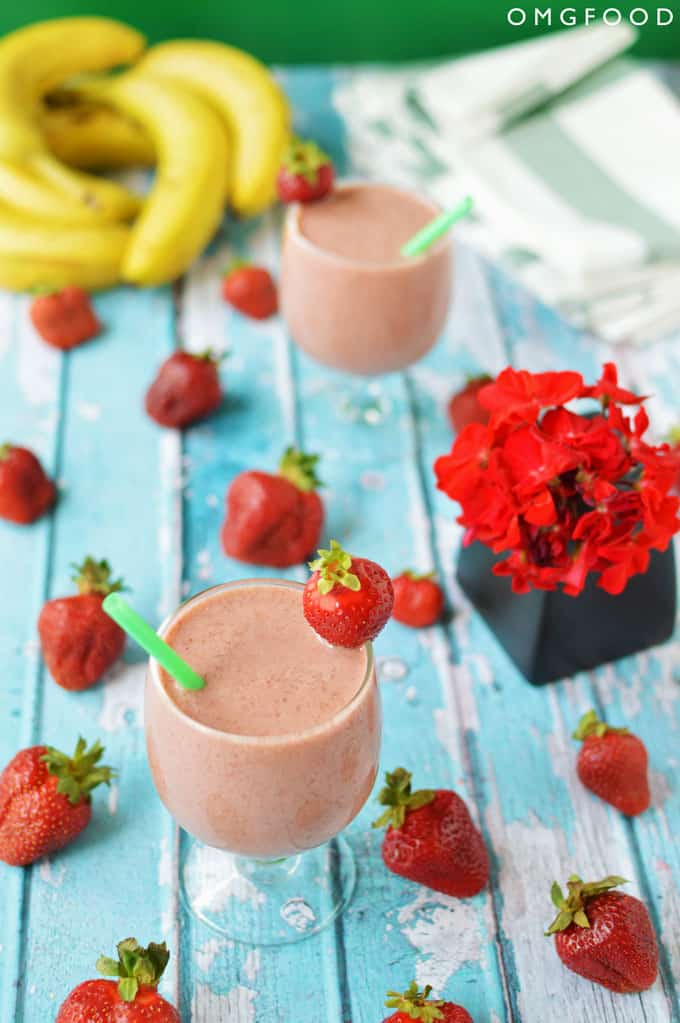 Updated on August 16th 2015: I first posted this strawberry banana smoothie on April 2nd, 2014, which was a couple of months after I started this blog. I'm slowly going through older posts to update them with new photos, content, and recipes (if necessary)! 🙂
Yay for smoothies! I made a strawberry banana smoothie this past Saturday for the first time in months! I've been on a huge blueberry kick lately, so I've been making lots of smoothies with blueberries! Sometimes, a blueberry oatmeal smoothie and sometimes I'd mix it up with other fruits and juices depending what was in my fridge.
When I decided to make the classic strawberry banana smoothie, I came to look at this old blog post from April '14 and I decided it was time to update this post. For one, the photo was very plain, but I was very new at food photography at the time, so that was to be expected. I also had a boring blurb going on about how I was cheating on paleo by having a bowl of cereal. Definitely not paleo anymore, so yeah. Time to update this post and make it prettier!
…