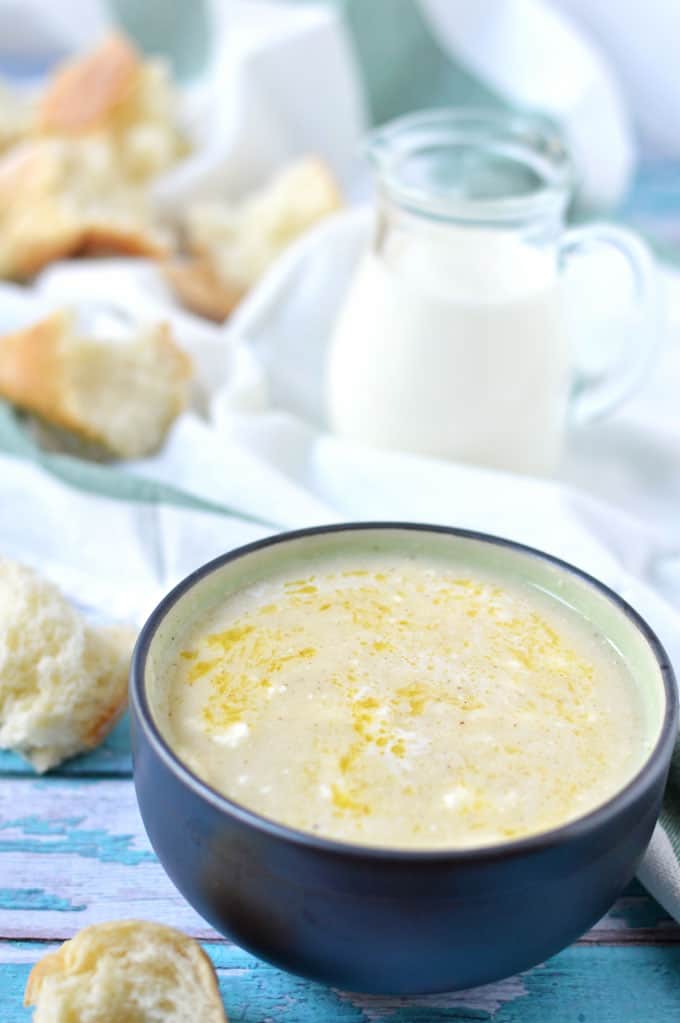 Happy Tuesday!
Man, what a year so far! If you missed my last post and are wondering where the eff I've been, I had a rough start to the new year because I got laid off from my full-time job and was trying to figure things out during that transition. During that time, I also did some blog planning and other fun stuff behind the scenes which got me back into a routine and now I'm here! And let me say, it feels so good.
I'll share more about the fun stuff I'm working on later, but for now, let's talk about food! It's been too long.
Today, I'm sharing a recipe for a soup I loved, and I mean loved, growing up. It's called trahanosoupa (trah-ha-NOH-soo-pah), which simply means trahana soup (trah-ha-NAH), though honestly, I've always just called it trahana. Now, you may be asking, "What's trahana?"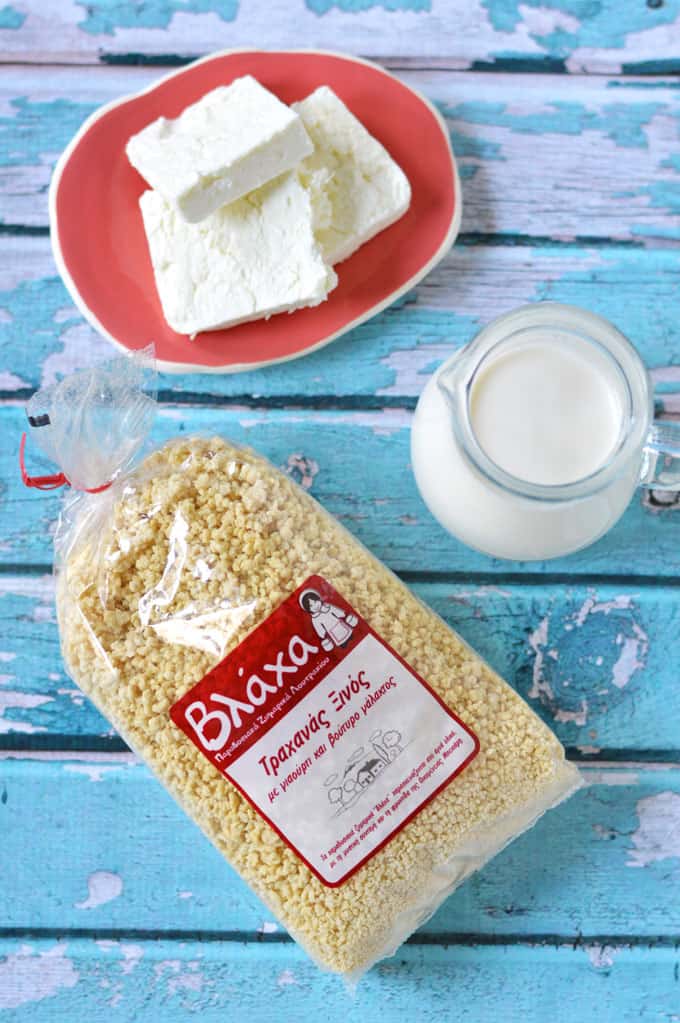 Trahana is a type of ancient wheat product or "pasta" that's eaten in Greece and the eastern Mediterranean. There are two types: sweet trahana and sour trahana. Both are made with either semolina, cracked wheat, or flour. The difference between the two is pretty simple:
Traditionally, trahana was made as a way to preserve milk for the cold winter months. It was made by combining the dairy with the wheat and dried in the sun over several days. This would normally be done in August as that's the hottest summer month. Once dried, it would be broken into tiny granules and could be stored for months.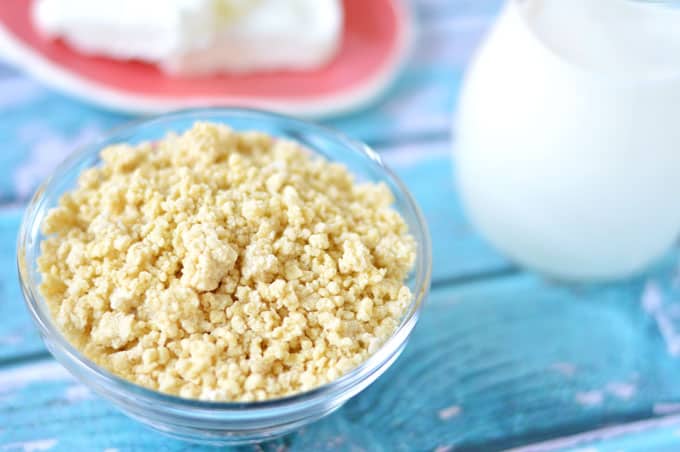 Trahana is normally eaten in soups or as a porridge. It thickens as it cooks; it kind of reminds me of cream of wheat, but with a bit more texture.
Today's recipe is made with sour trahana. My mother always made the soup simply with some browned butter, water, feta, and milk. She said it was known to some as the "poor villager's meal" because of the simple ingredients used. There are variants that call for tomatoes and other ingredients as well! One of these days, I will experiment with other recipes, but for now, I'll resort to the warm, comforting bowl of creamy deliciousness that would always hit the spot on a cold day. Perfect for the winter. The flavor is delightfully savory and sour and a little hard to describe, which can only mean one thing: this soup has some umami going on!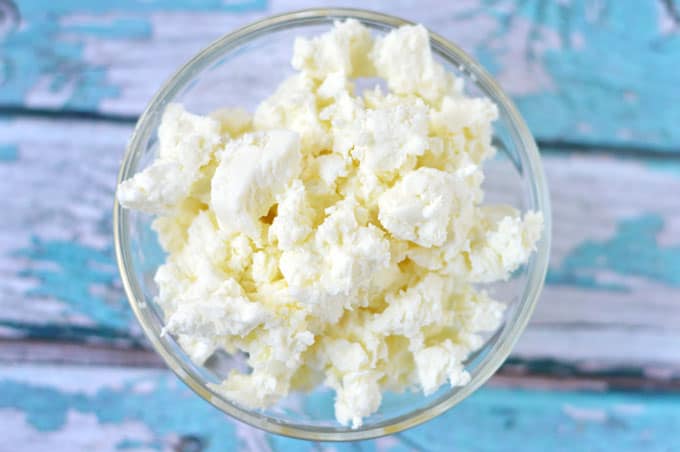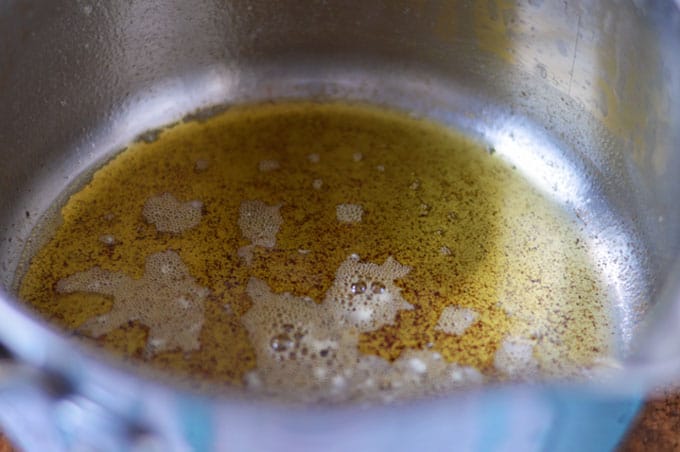 The sweet variant of trahana could be used, though the end result will differ. For example, my mom always used sour trahana growing up, though she told me recently she tried it with sweet trahana for kicks. She said it took much longer to cook and because the sweet variant isn't made with soured milk or yogurt, the soup lacked that sour/umami tang, which is what really makes this soup shine to begin with!
There are different brands of trahana, but the one I always turn to is Vlaha; mainly because it's what my mom recommends as it "cooks so well." If you happen to have any Greek shops near you, you will certainly find trahana! If not, Amazon to the rescue! You can find both sour trahana there as well as sweet trahana. Though be warned, the price on Amazon for trahana is rather steep at times. I pay about four dollars for a package at my local store.
Trahana is super easy to make and can be from stove to table in a half hour or less. Serve with some crusty bread and you've got yourself a delicious, body-warming meal.
Yia sas!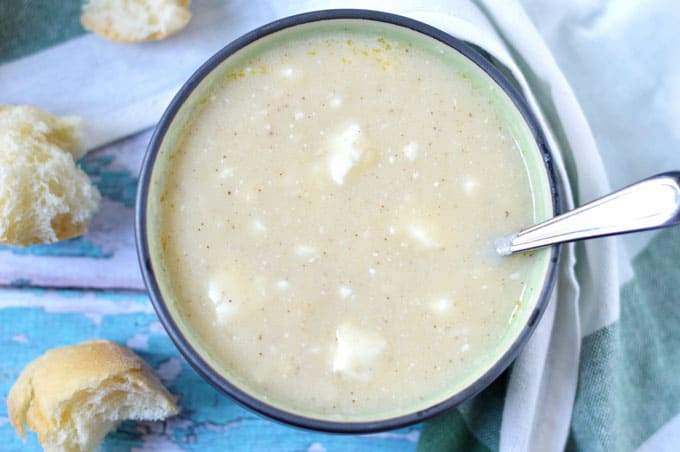 📖 Recipe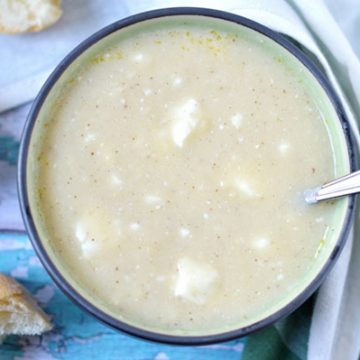 Ingredients
2

tablespoons

butter

4

cups

water

1

cup

sour trahana

6

ounces

feta cheese

,

crumbled

⅓

cup

milk

,

I use whole milk

salt to taste

,

optional
Instructions
Melt butter in a medium-sized pot over medium-high heat until lightly browned (be sure to keep a close eye on it, so it doesn't burn).

Stir in the water, trahana, and a pinch of salt.

Bring to a boil, then reduce the heat to low and simmer for fifteen minutes, stirring occasionally to prevent the trahana from sticking to the bottom. The trahana will absorb a lot of the water and will be soft. (See notes)

Add the milk and feta and cook for an additional five minutes, stirring occasionally.

Remove from heat and let rest for five minutes.

Taste and add more salt if necessary. (See notes)

Serve with crusty bread and enjoy!
Notes
1. If you can feel the trahana sticking to the bottom while it's cooking, carefully scrape the bottom using a wooden or metal spoon.
2. Depending on the feta you use, you may not need much salt, if any. Taste and adjust as necessary.
---
Disclaimer: This post may contain Amazon affiliate links, which means I make a small commission if you make a purchase through them. By purchasing through these links, you are helping support this site! I only recommend items I personally own and love.