Dulce de leche is a creamy caramel sauce made from simmering milk and sugar.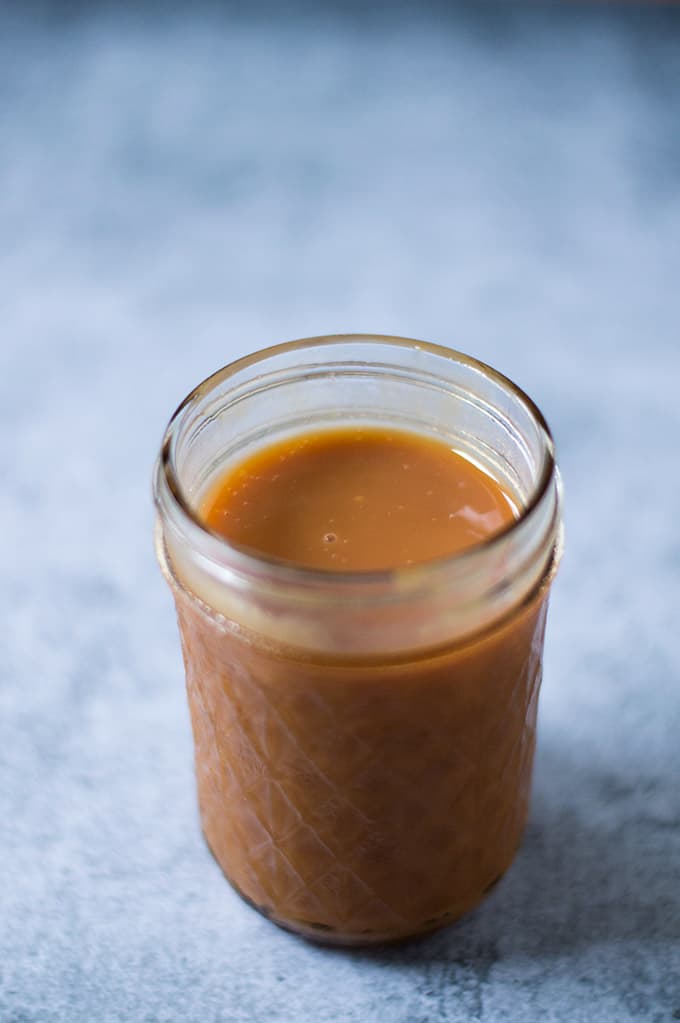 It's sugar time, friends. Dulce de leche is one of my many weaknesses when it comes to sweets. I love it by the spoonful, over ice cream, in a cake – you name it. So many noms. <3
If you're not familiar, dulce de leche is a milk-based caramel-like sauce, made by combining milk and sugar and simmering for a couple of hours on the stove.
I needed some dulce de leche for another recipe coming this week and was planning to go with store-bought to keep it simple. It turns out, none of the stores I went to wanted to have it in stock, which was a little surprising because I'm usually able to find it pretty easily. I considered it a challenge accepted and decided to make it instead. Making the sauce is actually pretty easy, but it takes a little bit of time and patience. Also, occasional stirring. The recipe I'm sharing with you today is slightly adapted from Alton Brown….