Inspired by Middle Eastern flavors, these lemon cardamom sugar cookies are made with a cookie press (also known as spritz cookies) and sprinkled with sugared pistachios.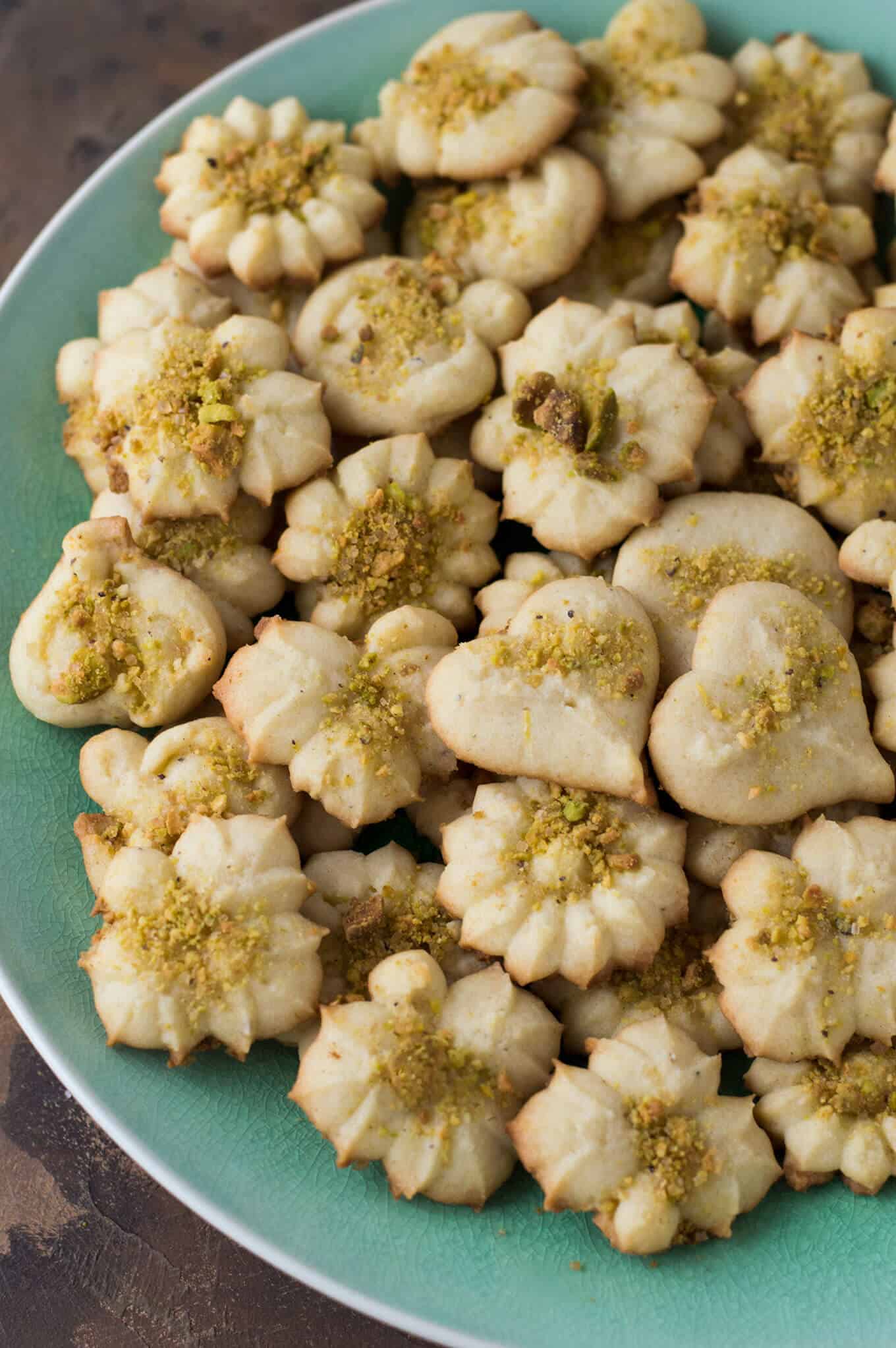 Happy September, friends!
I say that with half-cheer. It's no secret that summer is my favorite season and I'm not ready to let it go. We have a few more weeks until it's officially fall! I'm hoping I can squeeze in a couple more beach days.
I need my beach days!
Anyway. Moving on.
Around this time last year, I partnered up with OXO for the Bake a Difference with OXO for Cookies for Kids' Cancer campaign and made these super delicious pumpkin whoopie pies with dulce de leche filling. This year,  I'm participating again, and I made lemon cardamom sugar cookies!
To give a little background, Cookies for Kids' Cancer was founded by two OXO employees who were inspired by their son Liam's battle with pediatric cancer, a disease that claims the lives of more children in the United States than any other disease. Cookies for Kids' Cancer provides inspiration and support to allow anyone to easily get involved in fundraising to find a cure for pediatric cancer.
If you'd like to learn more information on Cookes for Kids' Cancer or make a donation, you can check out the site here.
…