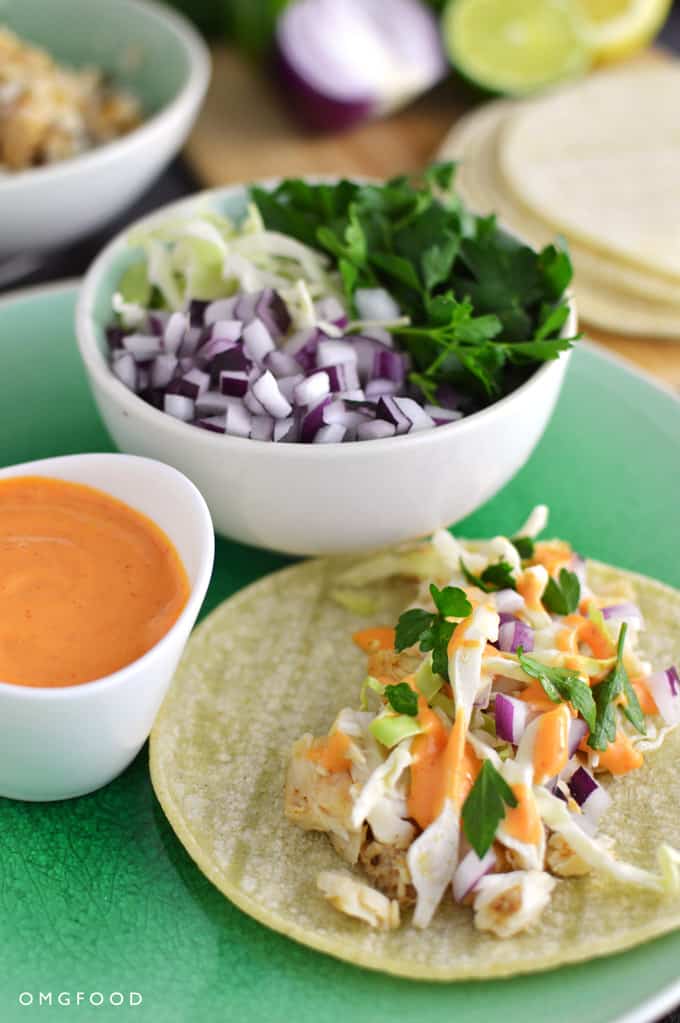 Fish tacos? Yes, please.
Fun fact: The first time I tried fish tacos was about three or four years ago. I strangely don't remember where I had them; I usually remember details like that, but I remember thinking, "WHY HAVEN'T I HAD THESE BEFORE?" Cause they were really good.
Since then, I occasionally order them from places and have a delicious drizzle of a zesty crema on them, but I usually make them at home these days. And when I do, I always make a batch of sriracha aioli to go with.
Switching gears: I said in my last post I'd go into detail of TECHmunch in this post, but I still haven't had a chance to gather some photos together. I know, I'm the worst. But really, the absolute next post, I'll tell you about it. For real….