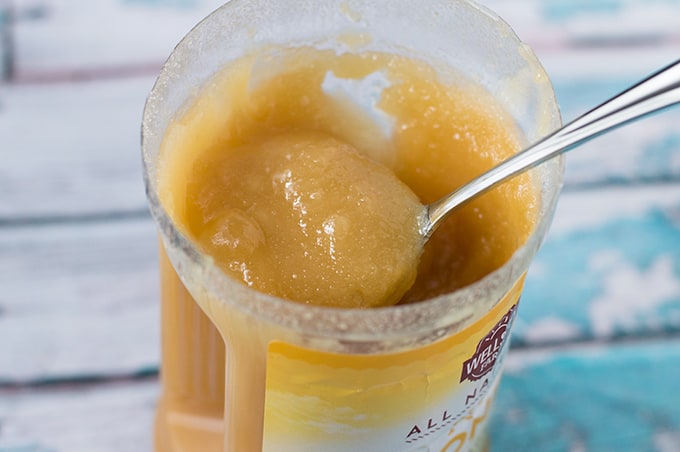 If you keep honey in your pantry, there's a high chance you've had some crystallize from time to time. It's commonly assumed that crystallized honey means it's no longer good, but that's not the case at all! Crystallization is natural and will occur after so many months of storage, especially during temperature change. Definitely don't throw your honey away when it happens because it's still delicious.
Crystallized honey can be eaten as is and makes a tasty spread on toast. But you might need honey in its liquid state for baking/cooking reasons. So we're going to talk about decrystallizing that honey!
By the way, I'm convinced that "decrystallize" isn't a real word, but I'm still going to use it. Also, it's fun to say….