This mandarin orange tequila smash is made with fresh mandarins, silver tequila, and ginger liqueur and topped with club soda and a splash of tropical juice. Serve it straight up or on the rocks. Drinker's choice!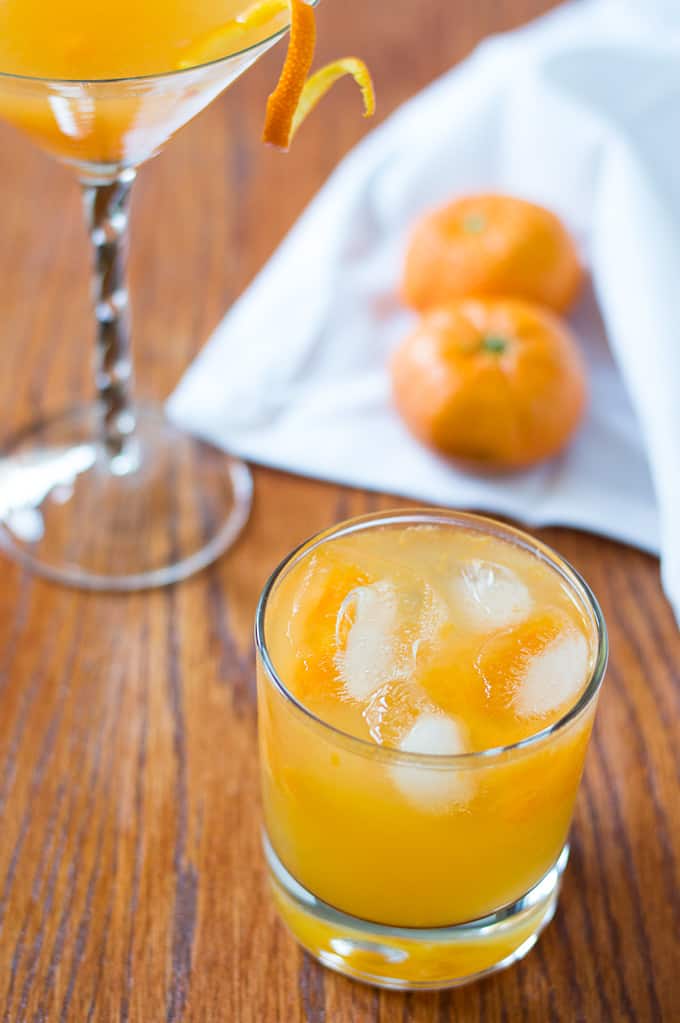 It's Friday, Friyay!
Did you have an awesome week? Or maybe your week was meh and you're ridiculously glad the weekend is here? Either way, I got what you need, my friend, and you're looking at it.
I was supposed to bake a cake today. I didn't have a plan for today's blog post until I was in bed on Wednesday night and the thought randomly came to me: "I'm gonna bake a mother f*cking cake! YAS."
I knew exactly which cake I wanted to go with too, so I got up yesterday morning to work on my responsible adult things (i.e. look for a job that will pay me monies) and ran a couple of errands, including picking up some cold medicine for Jason because the new theme in this house the last couple of months is EVERYBODY GET SICK. …