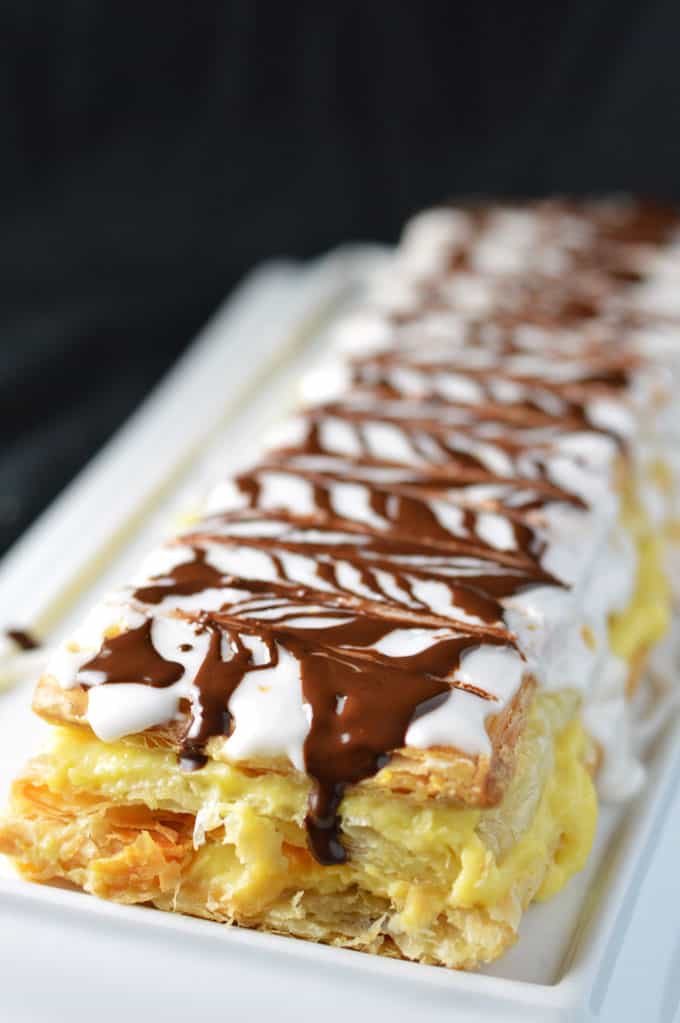 OMGOMGOMGOMG.
I am literally shaking my butt in my chair as I type this. Jason is used to this behavior, though the cat is like, "WTF," but I don't even care. Is that shocking, though? We all know how excited I get about food, right? Especially sweets! /swooooooon
Tomorrow is Thanksgiving! And while traditional desserts for this holiday are usually pumpkin or apple pies and the like, I  decided to go rogue and made mille-feuille instead. It was an amazing way to spend some of my day yesterday. I also never got out of my pajamas and played a lot of Dragon Age: Inquisition. Oh, and I ate a questionable amount of chocolate chip cookies.
Mille-feuille (also known as Napoleons or Neapolitans in bakeries across the U.S.) translates to "a thousand layers" because of the delicious puff pastry it's made with. Where it originated from seems to be a mystery. Some say it was invented in France, while others claim it came from Naples, Italy. I have no opinion on this.  ¯_(ツ)_/¯
I absolutely love this dessert. Whenever I was allowed a treat at the bakery as a kid, I either went for this or something with all the chocolate. We also always made sure this was in an assortment of treats each holiday….