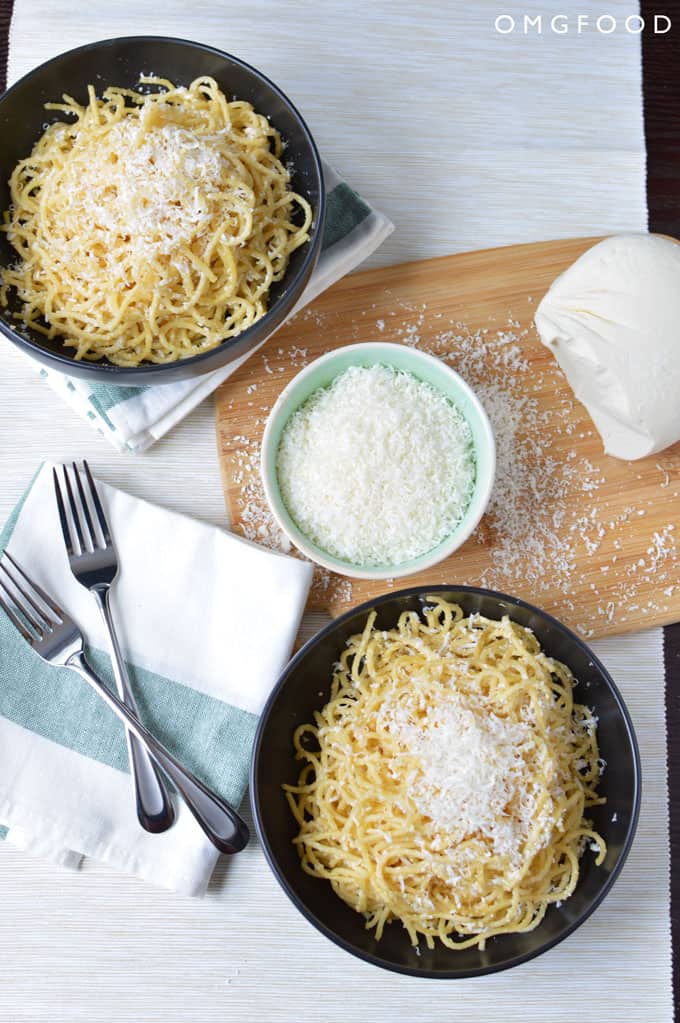 Okay, guys. OMG FOOD has a new meaning: "Oh My Greek Food." Cool? I'm into it.
Today, my friends, we are having spaghetti with browned butter and mizithra cheese. I tried calling my mom to tell her I was posting this recipe, but she didn't answer her phone. Typical mom. Ignoring her daughter's phone call. THANKS A LOT, MOM. NO, REALLY. IT'S FINE. I'M NOT MAD. (Nah, it's cool.)
Anyway, I'll tell her the next time I do talk to her and she's going to get so excited. Because she made this SO MUCH when I was growing up. I loved it then and I love it now. It's one of those meals you can make without thinking about it much, you know? I mean, it involves three ingredients and the flavor is anything but boring. The brown butter is the secret ingredient and the mizithra cheese packs a unique punch….