Disclosure: I was not compensated for this post, but I received these products to give an honest review. All opinions are my own.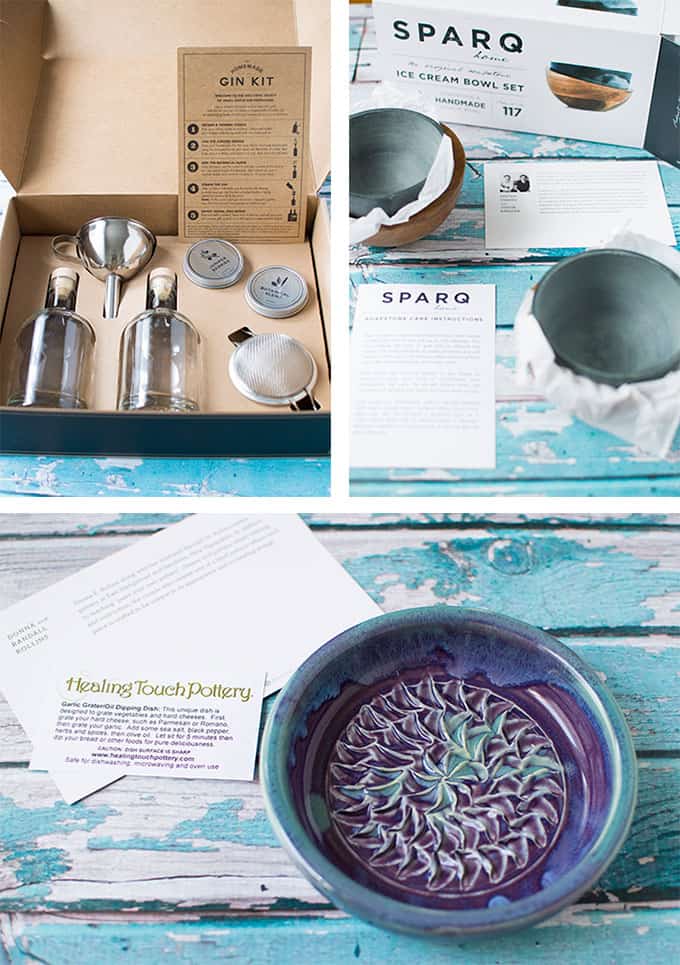 Okay. Gin, ice cream, and garlic don't necessarily go together at the same time, however, you can have the gin with garlic and save the ice cream for dessert, yeah? I got your back.
Up until recently, I was only vaguely familiar with Uncommon Goods. It had come up in conversation once or twice, when some friends mentioned buying things from there, and I made a mental note to check it out myself at some point. Though, I didn't actually scope the site out until I was asked if I would review some items from their kitchen and bar collection. I was really excited about doing this because I love checking out new products, especially when food and drinks are involved. Plus, it was a great reminder to check this site out and learn more about what Uncommon Goods is about.
Uncommon Goods is a retailer based out of Brooklyn, New York. It's privately owned and they strive to feature products that wouldn't harm people or animals. It's a community to support artists and designers with a platform to sell goods from said artists and designers. They sell jewelry, home décor, art, kitchen/bar goods, etc. At least half of their goods are made by hand and roughly a third of their entire collection incorporates recycled and/or up-cycled materials. Most of the jewelry, home decor, and kitchen/bar items are made here in the old US of A….