This strawberry kiss is a simple and delicious cocktail made with fig vodka, champagne, and strawberries. It's a perfect beverage for a romantic night in and also makes a great excuse for a treat just because. Treat yourself.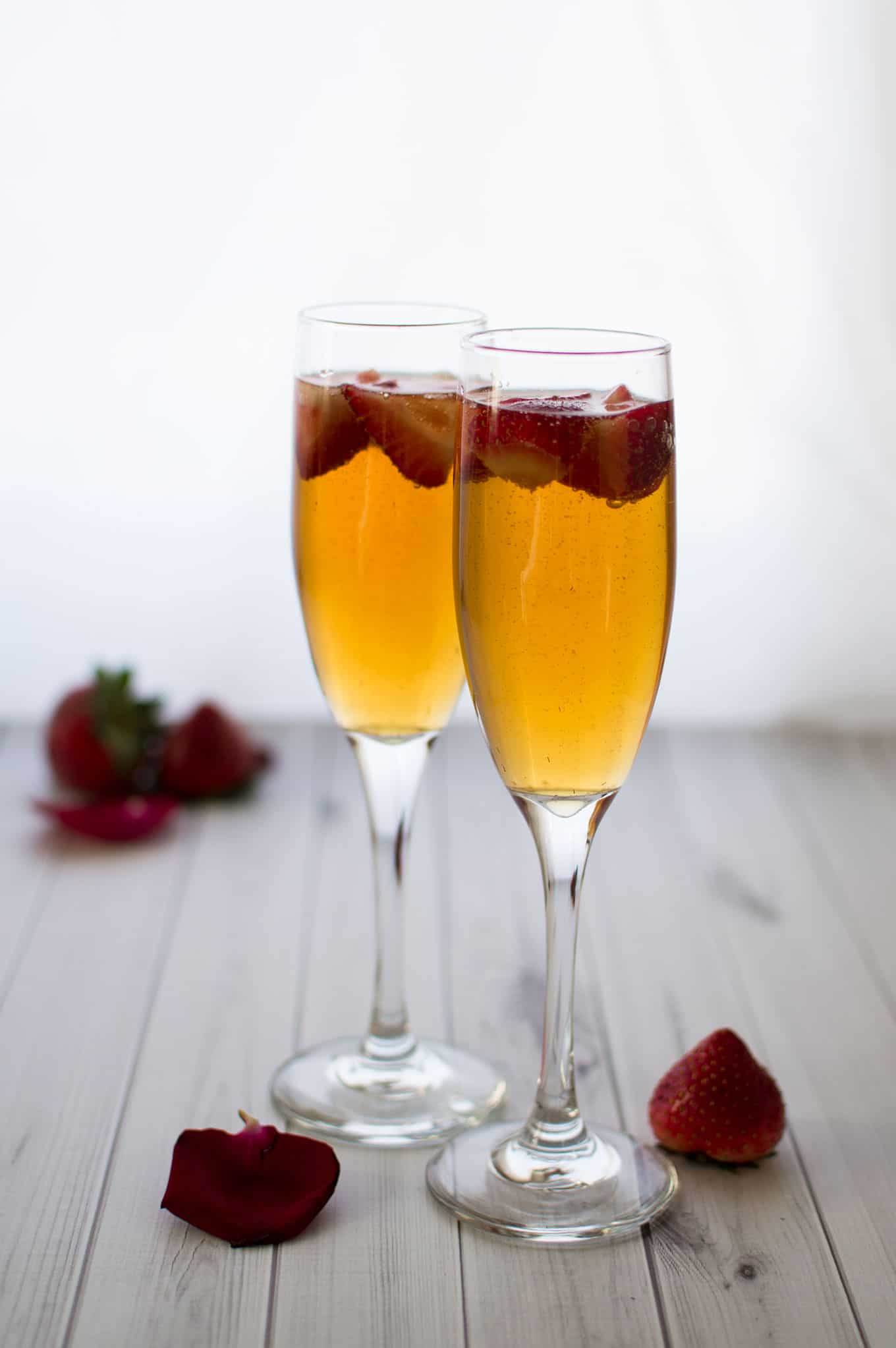 Fun fact: I accidentally got drunk while taking photos for this blog post. "Accidentally." Lololol.
No, but really. I was sampling the drink while working on the photos the other day (you know, to make sure it tasted good and stuff) and before I knew it, it hit me pretty hard and the rest of the day was a wash. Oops! Also, it tasted very good. I give it two thumbs up.
Valentine's Day is around the corner, you guys! Are you into this holiday? I kind of am, I think. I tend to always do something small at home for me and Jason to enjoy, but I don't care to go out of my way to celebrate. For example, there are a few comedy shows coming up next week and we got tickets to go. We had the option of going on Valentine's Day and discussed it briefly.
I said something along the lines of: "Oh! We could be like one of those couples who go out on Valentine's Day! That could be fun." And I immediately followed up with: "No, no. Let's not do that." So we picked a date for later in the week instead and we have no regrets.
It's not that I think going out on Valentine's Day is silly. I'm a firm believer in "treat yo self," as you know. It's just never been our thing. We like having a night in on V-Day. Sometimes we make a nice dinner together and other times we order take-out. Dessert and drinks are always part of the deal though and I usually make us chocolate covered strawberries to keep it a little traditional….