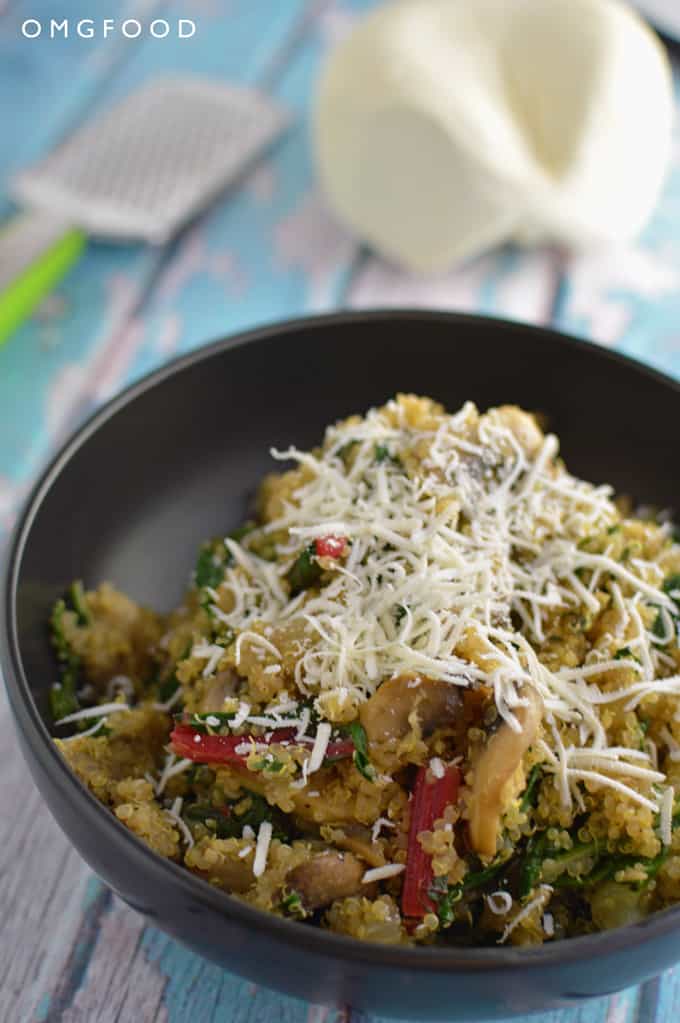 Okay, people. It's Monday. If you had a wild weekend of food and drinks like I did, you are probably in need of some healthy eating tonight. I got your back.
I was going through some really old pictures I posted on facebook sometime last week, so that I could see what my food photos looked like back then (I used to drown my newsfeed in food photos before I started blogging) and I came across this swiss chard and mushroom quinoa dish and I said to myself, "Oh, yeah! I remember making this. That was good. I should make that again."
Good story, right?
Nah, but for real, it had been a while since I made a good quinoa dish, so naturally, I got excited about it.
Also, the food photos I used to take were really awful. I mean, REALLY. At least now, I try to make the food look good in my photos, but these were simple iPhone shots in the worst lighting possible taken at the worst angle possible. I thought about sharing some with you in this post, so we both could laugh at me, you know? But I'd rather not scare you off. It's for the best. Trust….