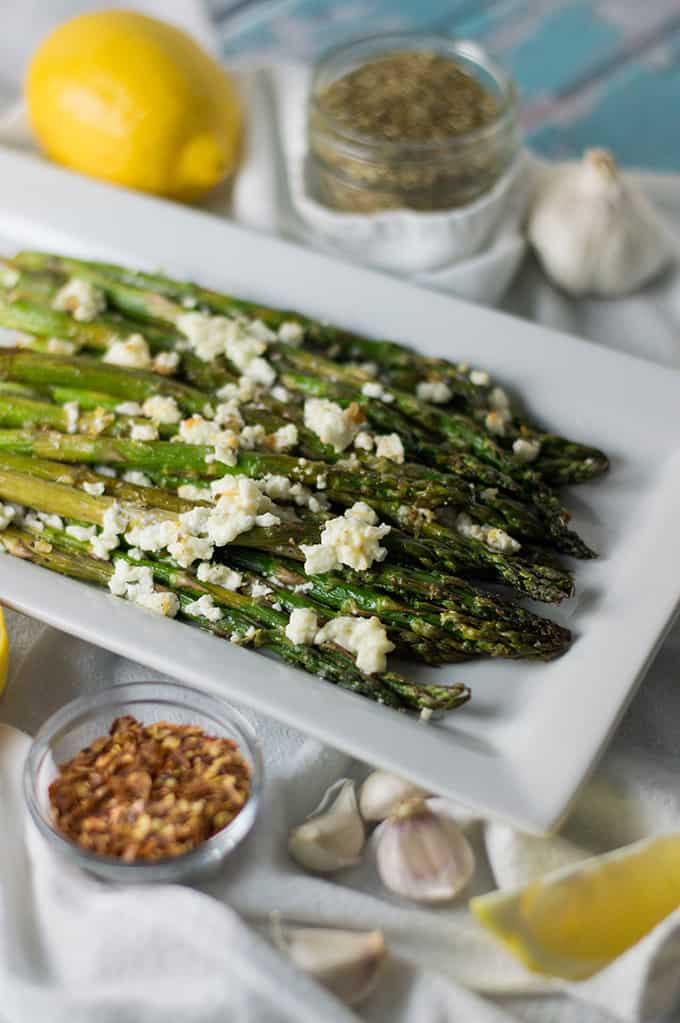 Fun fact: My dad has a thick Greek accent and when he says asparagus in English, it sounds like "Spartacus."
Growing up, I'm not sure if I liked asparagus. I don't recall eating it all that much, but at some point in my adult life I became a fan, though that was the case for a lot of vegetables. I really didn't like brussels sprouts as a kid and now they're commonly eaten around here (I especially love brussels sprouts with bacon).
Even though it just snowed a couple days ago and I had to shovel the driveway, spring is pretty much here and with that, comes tasty vegetables in season, like asparagus! When I saw fresh asparagus at the store the other day, I knew exactly what I wanted to with it and that's share this recipe of roasted asparagus with feta with you….