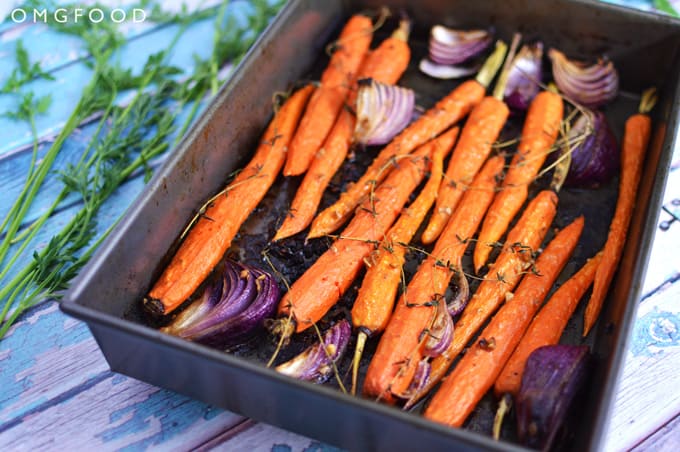 Let me just tell you, I am so glad winter is over. All the snow has melted in our yard. The weather has been SO NICE. I'm in love with the warm weather. I am not meant for cold weather, which makes me wonder why I still live in New England.
I mean, I do love it here. I just hate winter.
This past weekend, I did a lot of container garden planning. I've never grown much outside of some herbs I keep in my kitchen, but I'm super excited. I got 38 seedlings going (lol that's a lot and I'm kind of a crazy noob) and I'm really excited to see how many of them end up to be successful sprouts. I have a feeling I'll be handing off a bunch of seedlings to friends soon. That or I'll have to buy a bunch more containers!
Something else I did last weekend was prep a bunch of veggies for easy cooking/snacking throughout the week and a semi-big cook-up to have food for at least a few days. One of the dishes being garlic roasted carrots and onions in this post! As of today, I am out of back-up food and my next meat delivery comes tomorrow. Cooking tonight with limited options will be very interesting. Just kidding, that's not interesting at all. I'm probably going to hit up Whole Foods for a rotisserie chicken….