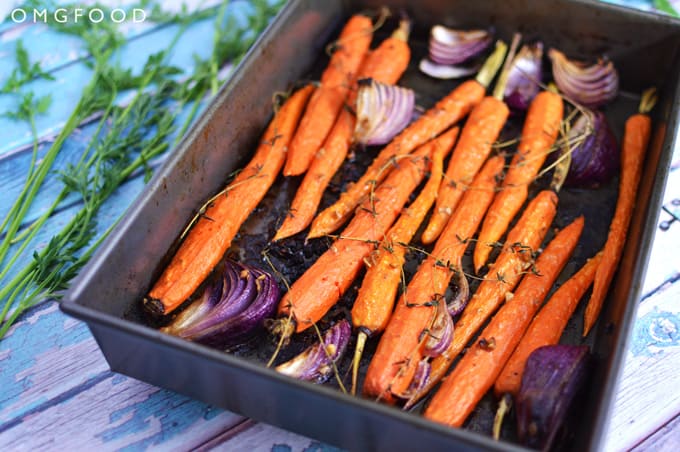 Let me just tell you, I am so glad winter is over. All the snow has melted in our yard. The weather has been SO NICE. I'm in love with the warm weather. I am not meant for cold weather, which makes me wonder why I still live in New England.
I mean, I do love it here. I just hate winter.
This past weekend, I did a lot of container garden planning. I've never grown much outside of some herbs I keep in my kitchen, but I'm super excited. I got 38 seedlings going (lol that's a lot and I'm kind of a crazy noob) and I'm really excited to see how many of them end up to be successful sprouts. I have a feeling I'll be handing off a bunch of seedlings to friends soon. That or I'll have to buy a bunch more containers!
Something else I did last weekend was prep a bunch of veggies for easy cooking/snacking throughout the week and a semi-big cook-up to have food for at least a few days. One of the dishes being garlic roasted carrots and onions in this post! As of today, I am out of back-up food and my next meat delivery comes tomorrow. Cooking tonight with limited options will be very interesting. Just kidding, that's not interesting at all. I'm probably going to hit up Whole Foods for a rotisserie chicken.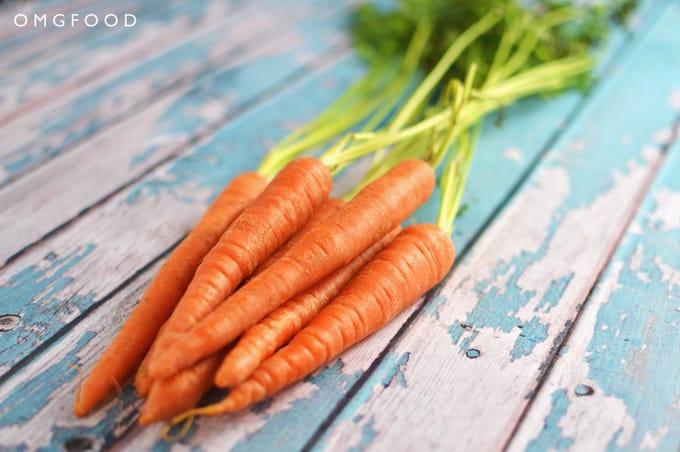 I'm on day 17 of the Whole30 and I'm feeling pretty good. All this healthy eating and working out has me fitting into some of my favorite clothes again. But seriously, I really want cheesecake.
I love the Whole30. I've done it a few times already because I tend to walk a very thin line between good eating habits and bad. I'm usually good about keeping up with a healthy balance while enjoying my occasional cookies, pizza, and cake, but around the holidays, I tend to fall downhill. I know that's something most people do as well, but for me, it can get really bad and I'll stay that way for months. Aside from all the sweets, I'll just constantly eat junk food instead of having it in moderation and I usually can't get out of that hole until I set some sort of plan for myself; hence the occasional Whole30.
I absolutely love meat and veggies, so the paleo lifestyle seems pretty awesome to me to an extent. But I also love bread, pasta, and cheese way too much to ever fully commit. I like to have a 80/20-ish balance (when I'm being good about my food choices, anyway). The 80% being weekdays of "paleo-ish" eating and weekends being like, "IDGAF, give me all the margaritas and a fat plate of nachos." Before the Whole30, I went out for lunch with some friends and ordered nachos just for myself and the server said, "you mean...as your meal?" And I replied with, "yes. I'm an adult." Dude's mind was blown. He envied me.
I mean, not all meals during the weekend will be like that, but I'm going to enjoy food and live my life. I don't want food to dictate how I live my life.
Speaking of healthy/balanced eating and so on, I made these garlic roasted carrots and onions, right? I made a vinaigrette with olive oil, balsamic vinegar, lemon juice, garlic, and seasoning - and I threw it onto the carrots and onion, then I topped the carrots with some fresh thyme sprigs and I roasted it like a boss. It was yummy.
I made these to have as a veggie side with some sort of protein, but I ended up eating half of it as a "snack" because why not.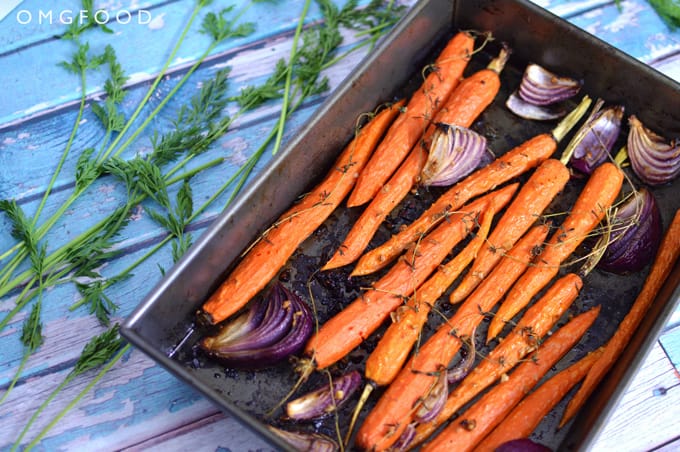 📖 Recipe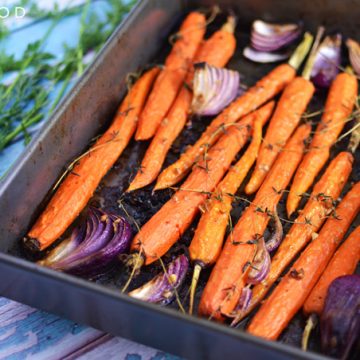 Ingredients
2

pounds

carrots

,

peeled (if you have larger carrots, slice them in half lengthwise)

1

red onion

,

cut into 8 wedges

3

garlic cloves

,

minced

3

tablespoons

olive oil

1

tablespoon

balsamic vinegar

1

tablespoon

lemon juice

1

teaspoon

kosher salt

freshly ground black pepper

a few sprigs of fresh thyme

,

optional
Instructions
Preheat oven to 400 degrees.

In a large bowl, whisk together the olive oil, vinegar, lemon juice, salt, pepper, and garlic.

Add carrots and onions and toss to combine.*

Place carrots and onions into a baking dish and top with fresh thyme sprigs.

Roast in the oven, uncovered, for 30-40 minutes; until carrots are tender.
Notes
If you don't have a bowl large enough to fit whole carrots, whisk the dressing in a small bowl and pour/brush the dressing onto the carrots in the roasting pan.