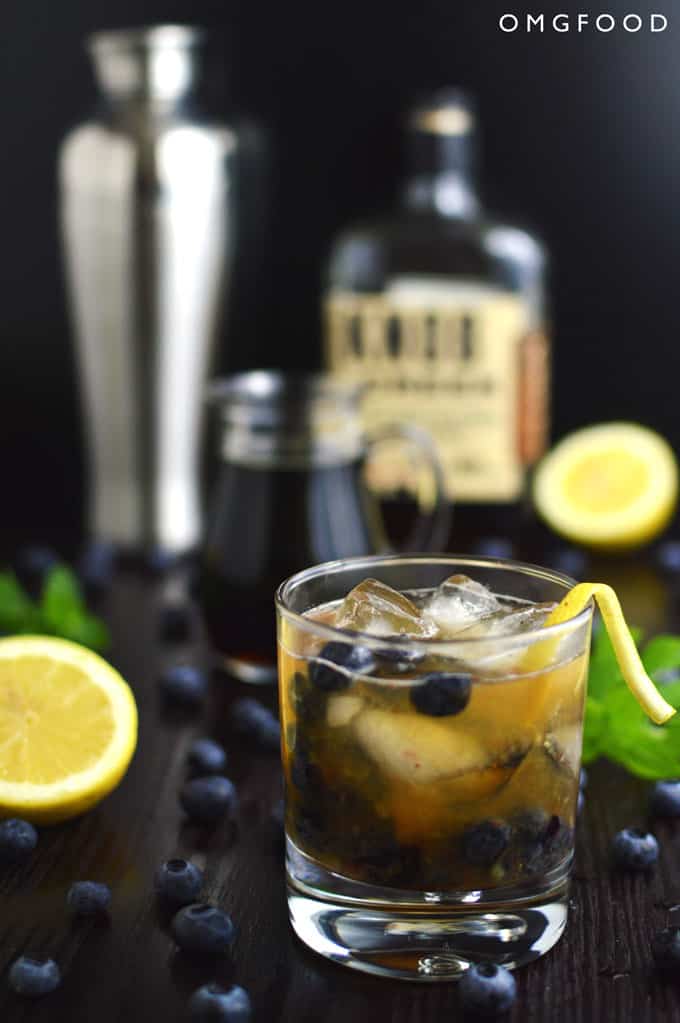 I love bourbon. I do. <3
I recently went on a cocktail-making shopping spree on Amazon and it was the best decision I've made in forever, I'm pretty sure! I've been wanting to make more cocktails at home for a while now. Especially when I have one I really enjoyed at a bar somewhere, but I just didn't have the proper tools and I almost always made a mess using two drinking glasses as my cocktail shaker.
Well, no more messes! And yes to more delicious cocktails! My recent obsession? The one you see here today: blueberry basil bourbon smash.
You might say I've been on a huge blueberry kick lately, between the blueberry oatmeal smoothie I shared with you a couple weeks back and the blueberry mascarpone pie just last week, I just can't help it. I love blueberries! So why not continue making delicious things with these blueberries, right!?…