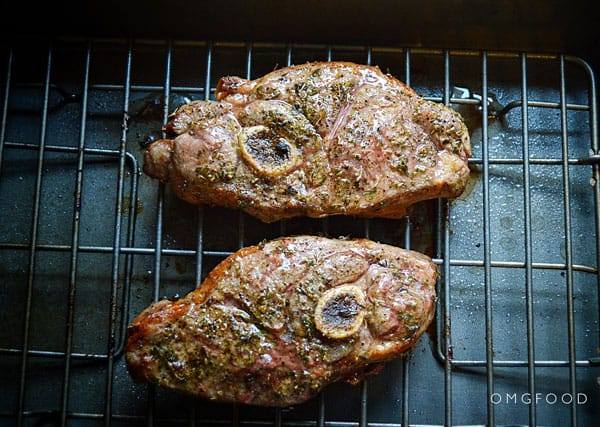 I love lamb.
Growing up, lamb was a staple in my family's home. It may or may not have anything to do with being Greek. Either way, both of my parents knew how to cook up a tasty dish.
Although, my mom could never make a simple box of mac and cheese for some reason. I think the idea of just adding a cheese pouch to cooked pasta was too easy, so she added her own seasonings to mix it up a bit.
It didn't always turn out well. ¯\_(ツ)_/¯
However, ask her to whip up a complicated Greek dish that takes hours to make? No problem! And it will taste damn good, too.
Going back to what's important here, this post is all about tasty, broiled lamb shoulder chops! I sometimes think shoulder chops don't get enough love as a leg or rack of lamb might get – which is crazy to me because they're rather inexpensive compared to other cuts and if you cook them right, you've got yourself a kick-ass meal!…