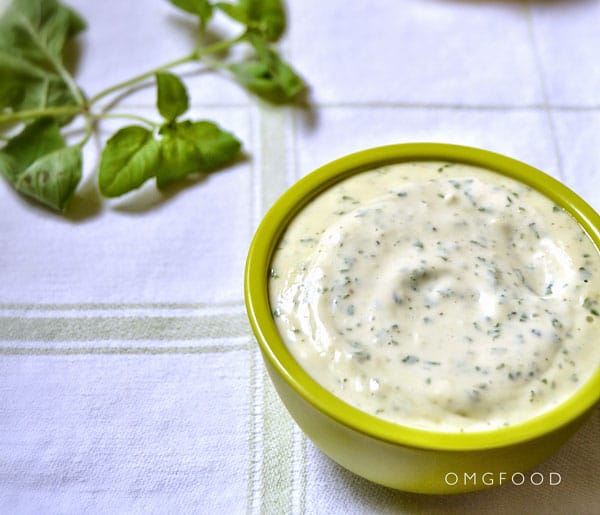 Oh, hi! Welcome to OMGFOOD's first post of 2015!
It's a short post. It's a yummy post! It's basil caesar dressing.
This tasty dressing recipe was inspired by an awesome salad I had when visiting Portland, Oregon back in June and the dressing on it was a basil kefir dressing. As soon as I got back from my trip, one of the first things I made for myself to eat was a version of that salad. Don't worry, the salad will be posted really soon, too! Until then, secrets!
…