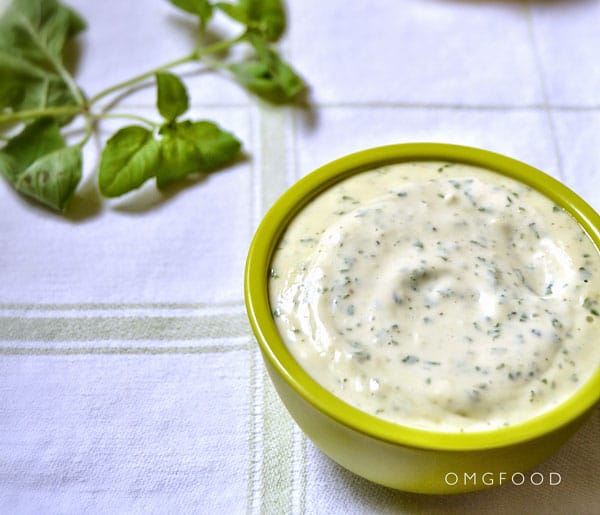 Oh, hi! Welcome to OMGFOOD's first post of 2015!
It's a short post. It's a yummy post! It's basil caesar dressing.
This tasty dressing recipe was inspired by an awesome salad I had when visiting Portland, Oregon back in June and the dressing on it was a basil kefir dressing. As soon as I got back from my trip, one of the first things I made for myself to eat was a version of that salad. Don't worry, the salad will be posted really soon, too! Until then, secrets!
My attempt at this dressing was a somewhat-paleo approach (it has Worcestershire sauce in it and the kind I have has sugar as an ingredient). It came out really good on the first try; I only made some minor tweaks to make it better (turns out too much garlic is a thing).
This dressing is made with homemade mayo and it's zesty with a subtle hint of basil. Delicious!
There's not much more to say about this, really. It's a tasty dressing that would go good on any salad and it's easy to make! Especially if you own a small food chopper. If you don't own one, you should fix that! I use this and it works great (you can use the immersion blender to make mayo super fast).
You should absolutely make this and let me know how you liked it!
📖 Recipe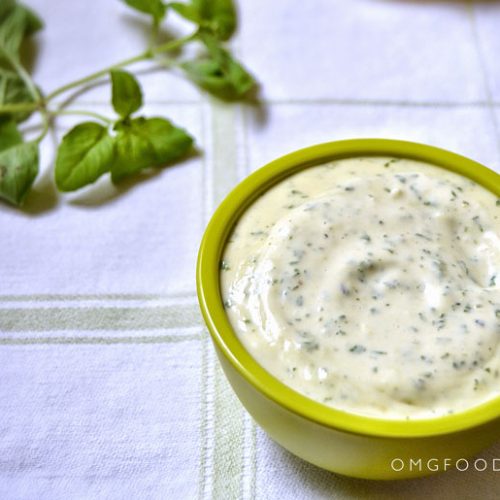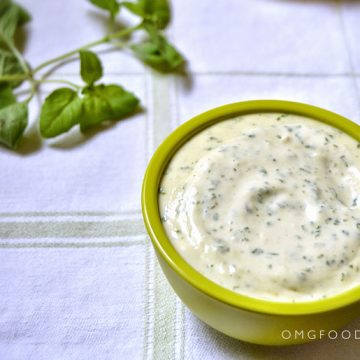 Ingredients
1

garlic clove

,

chopped

small handful of basil leaves

,

roughly chopped (about ¼ - ⅓ cup)

1

teaspoon

dijon mustard

1

teaspoon

worcestershire sauce

¾

cup

mayo

juice and zest from half a lemon*

pinch

of kosher salt

freshly ground black pepper
Instructions
Add all the ingredients to a small food chopper.*

Blend until everything is well mixed and the garlic and basil are minced.
Notes
- *Make sure you use a microplane for the lemon zest or a small grater; you don't want long strips of zest for this recipe.
- *If you don't own a food chopper, finely mince the garlic and basil and mix with the rest of the ingredients.