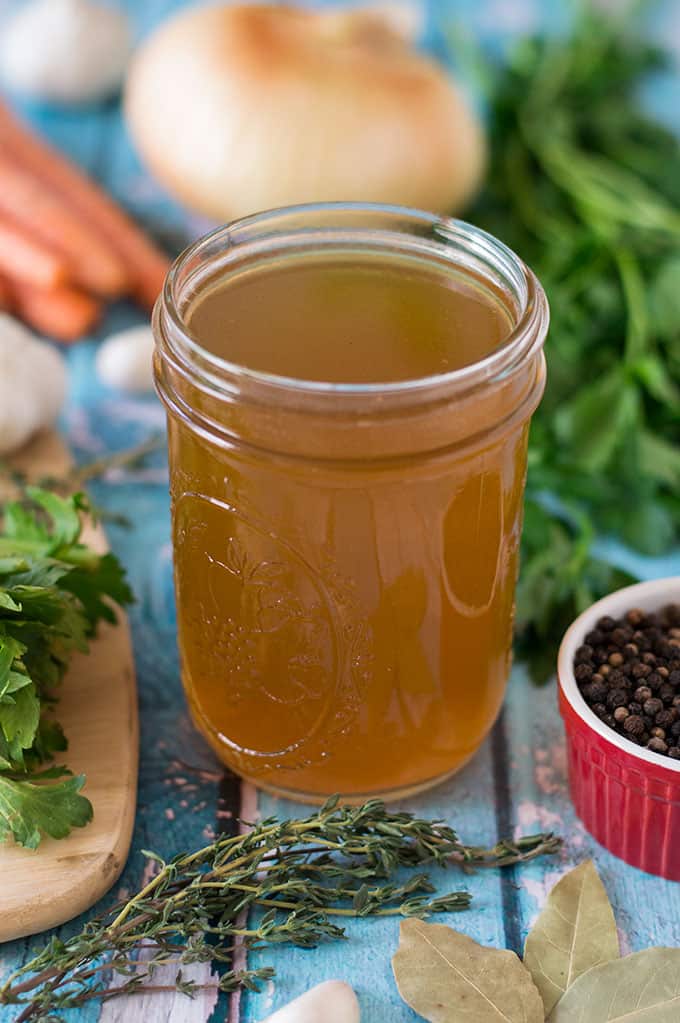 Updated on March 28th, 2016: Making chicken stock is literally as easy as throwing everything in a pot and putting it on the stove for hours. It freezes well and you can easily take out what you need for cooking (or drinking if you want a cup of comfort). This post has been updated with new photos, content, and recipe instructions.
Originally published on April 28th, 2014.
---
I almost always have homemade chicken stock handy. It's stupid easy to make, tastes better than store-bought, and is better for you because it's made with real food; lots of brands out there have funky ingredients and are loaded with sodium. I prefer having control of what goes into my food (at least most of the time anyway). It keeps my tummy and skin happy and I like that!
Of course, there are stocks you can purchase from the store made with good quality ingredients and I do buy those because I'm a firm believer in back-up stock for emergencies, but making your own is cheap, so why not make something delicious and full of nutrients that won't hurt the wallet?…