---
Psari Plaki is a Greek-style fish baked in the oven with tomatoes, onions, and olive oil. Serve this with some good-quality feta and crusty bread for a complete and hearty meal!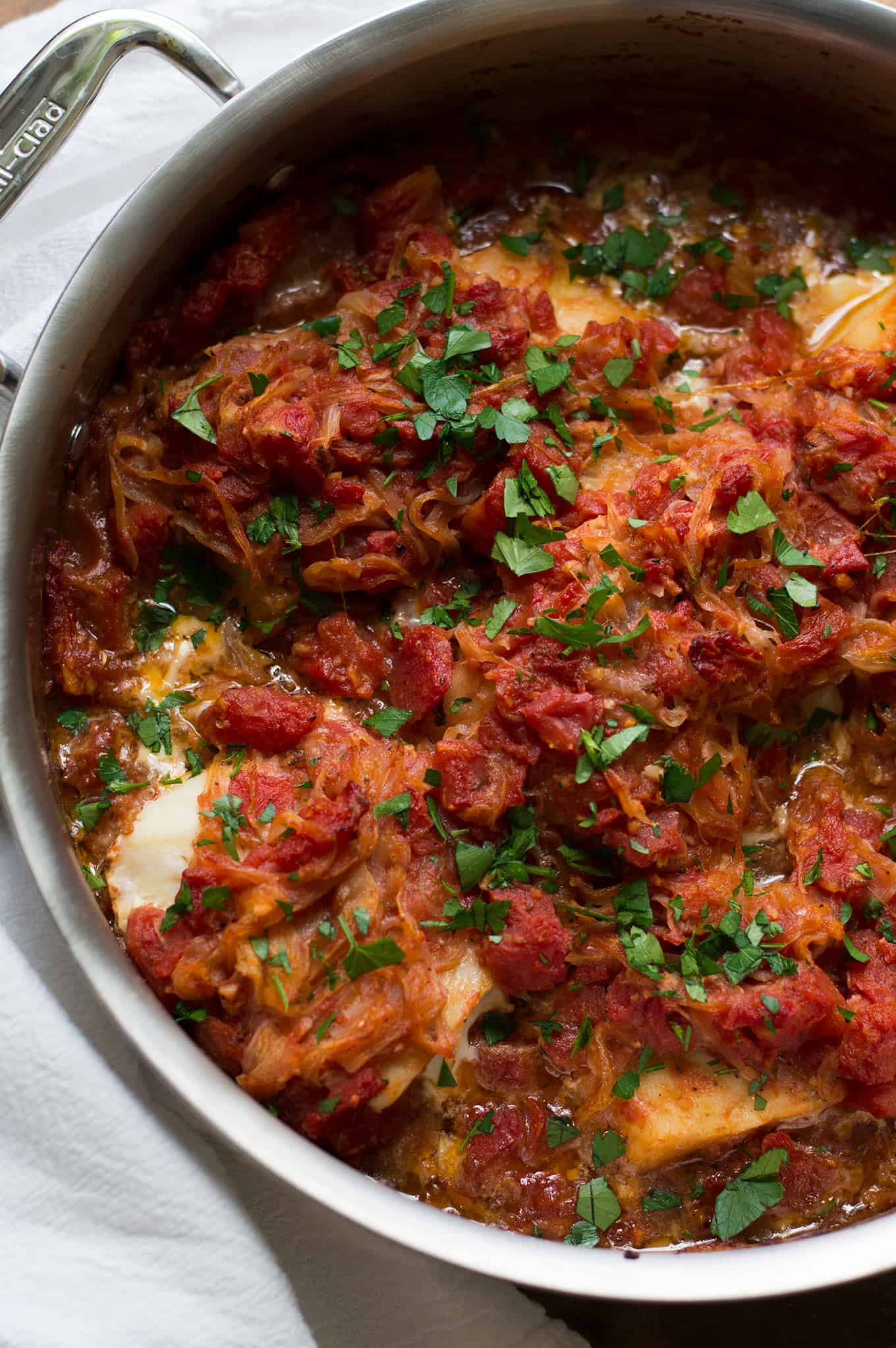 Updated on April 4th, 2018: New content, new recipe instructions, and new photos. Huzzah!
Originally published on September 10th, 2015.
---
Hello, friends!
I hope you're having a fantabulous week! I also hope you'll forgive me for being on this crazy-inconsistent blogging cycle. Every time I try to get back in, something comes up and I have to decide which project will go to the backburner. Unfortunately, it's had to be the blog in most cases (which is probably obvious at this point, yeah?), but you guys. Really.  I 👏🏼 am 👏🏼 working 👏🏼 on 👏🏼 it 👏🏼
For realsies.
I'm still figuring out how often I'll be able to put out new content; I have tons of photos in the backlog already and I am excited to share them all with you! Once I have that sorted, you'll be the first to know. Life has more or less come back to "normal" as my client work has dissipated, I'm ramped up on the new job, and I'm back from vacation! Not too shabby.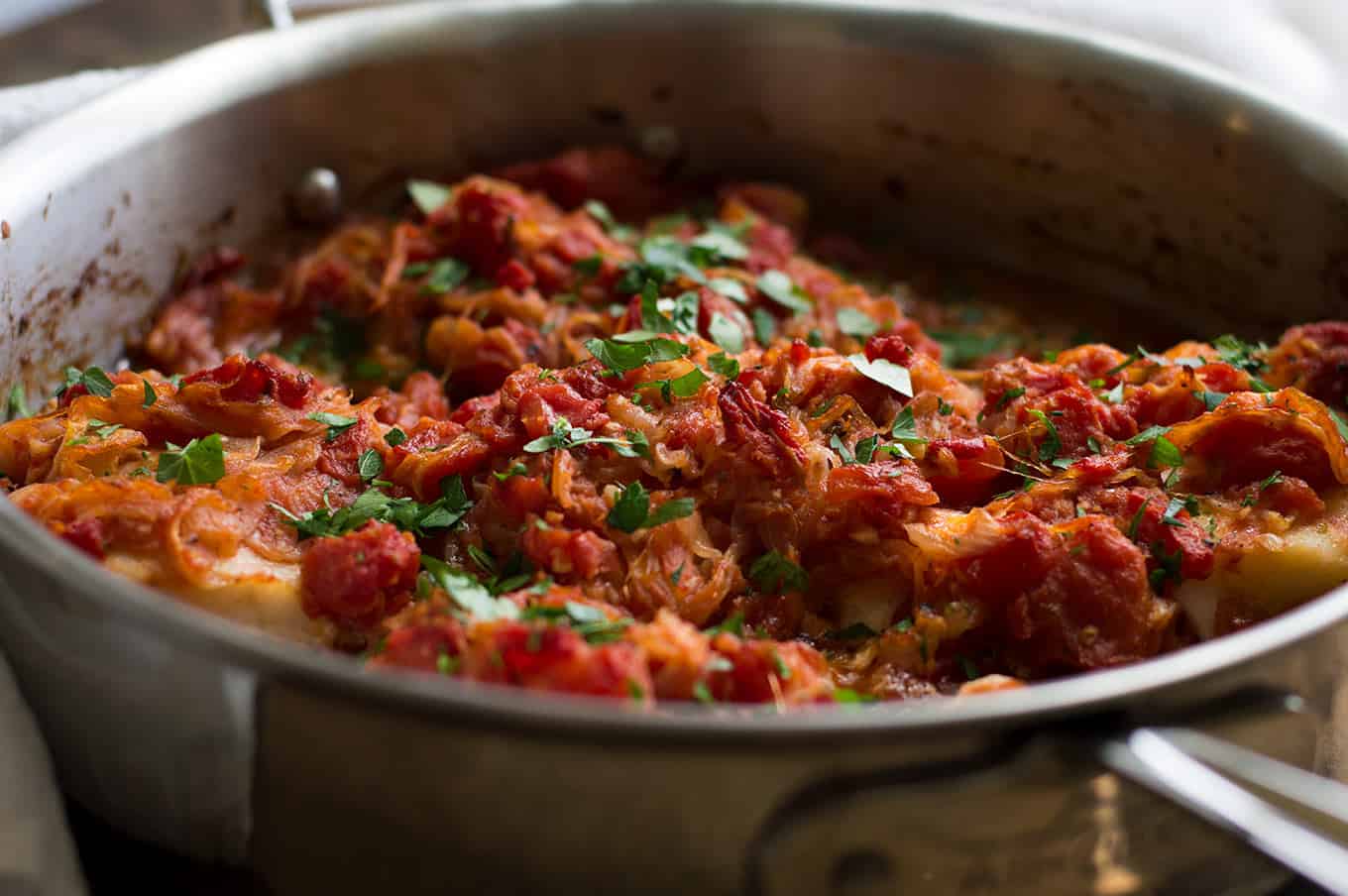 And yes, new job! Same company, same team (for the most part), but a new role! I transitioned in late February and the new gig involves lots of tasty food photography. That's the most of what I want to share about it at this time, but I get to work with amazing people every day and I'll be able to squeeze in some travel here and there too. I absolutely love it.
As for vacation, more on that soon! I recently went to Trinidad and Tobago with Jay and some friends. It was an amazing time and I have photos and stories to share. I was actually going to post about it this week, but I still haven't had a chance to sort through all the photos. Instead, I've decided to update this psari plaki post to spruce it up a bit, which is something I've been meaning to do for a while anyway! Just don't ask me how long ago I took the photos for this update, mmmkay?
…