Preserved lemons are a key ingredient in Eastern Mediterranean cooking. They add depth and a boost of umami you just can't get from using fresh lemons. All you need to make them are lemons, salt, and a little bit of patience.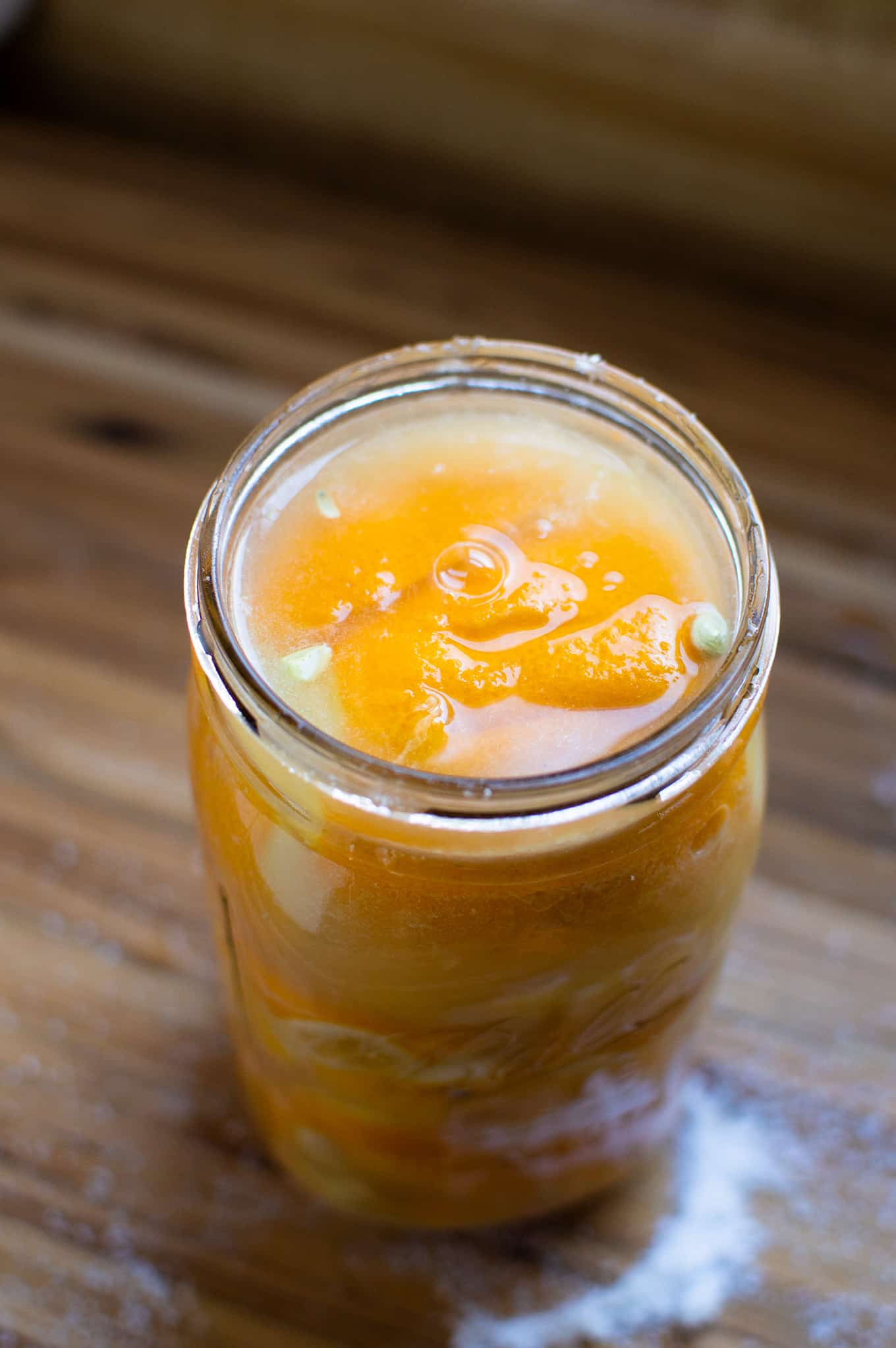 Happy July, friends!
I've been wanting to share this preserved lemons post with you for months and months (no, really:  I took these photos in February 2017 – yikes!) and I'm glad to finally have it out in the world. There are plenty of other photos I need to sort through still for future posts, but you know, one thing at a time and all that.
There are different ways you can preserve lemons; some recipes include a blend of salt and sugar rather than just salt, some with black peppercorns, and others with spices like cinnamon, cloves, etc. The type of lemons used can vary too; I alternate between regular and Meyer lemons myself (I used Meyers for this post). All variations are great; I decided to keep this post on the simplest side by just using salt….