Fudgy, delicious, and moist! These olive oil brownies are made with extra virgin olive oil, adding a deep and distinct earthier flavor to the brownies, which makes a great complement to chocolate.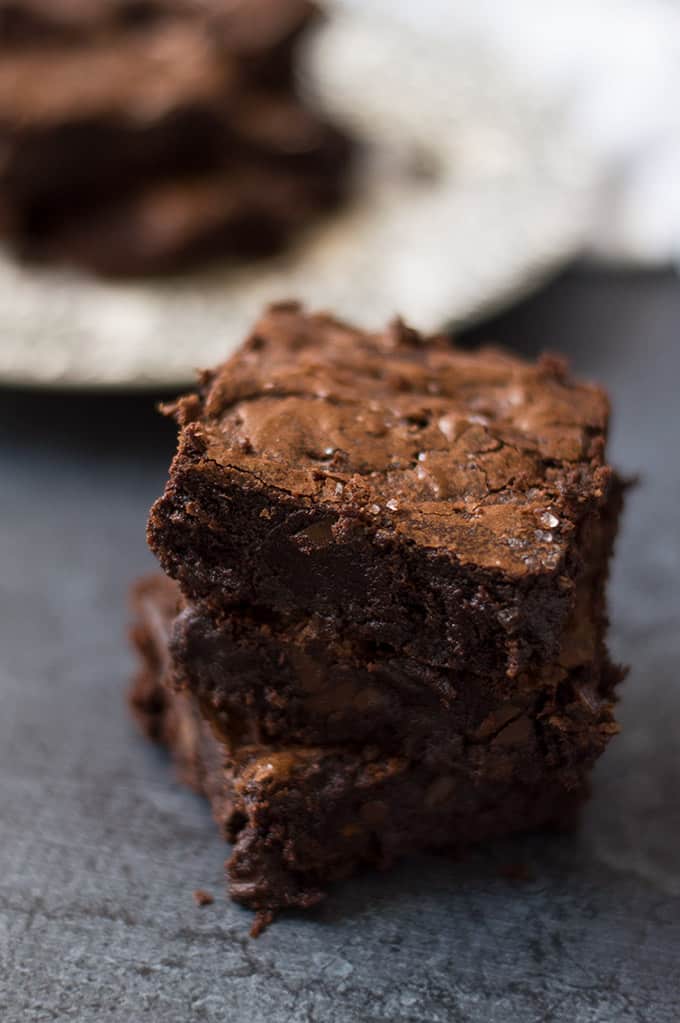 Happy 2017, friends!
I hope you had an awesome holiday season. My extended holiday break is over and it's now back to the blogging grind. It feels great to be back!
It's a common thing for many people to start off a new year with goals, resolutions, etc – and one of those many popular goals include eating healthier and/or getting fit, which is great and I am all for it.
However, 2016 – at least for me – was a pretty crappy year, to which I say, "good riddance!" I'll be damned if OMGfood doesn't start off 2017 on a sweet note.
I actually have a blog post in the works where I get a little personal about my ups and downs throughout last year. I'll be publishing it soon, but until then, we have something much more important to discuss. It's these brownies. These fudgy brownies. These olive oil brownies! /swoon…