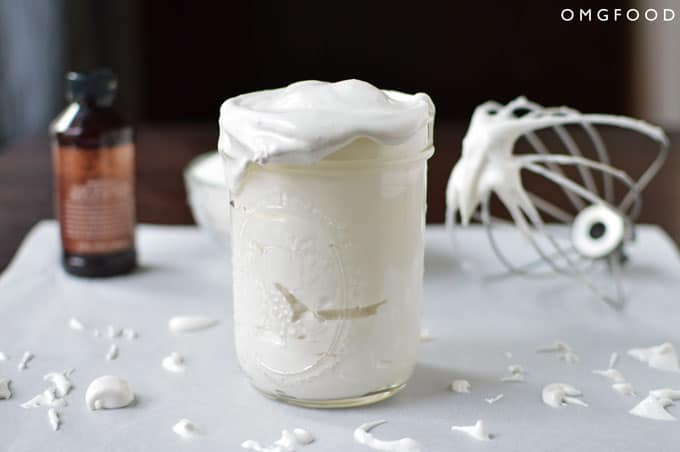 I've been waiting for this day for WEEKS.
I like to think I'm good at following my own rule on how often to post sweets on the blog. That said, I have been blogging for well over a year (though not consistently until December hit) and I only have a very small handful of desserts posted and most of them need to be updated with new photos badly.
So last week I posted blueberry mascarpone pie and today, I'm sharing homemade marshmallow sauce! I can't promise I won't post something sweet next week. Just be sure to balance out all the delicious sweetness with something healthy and we'll all be okay. It's all about moderation or whatever.
So anyway, yeah. Marshmallow sauce. HOMEMADE MARSHMALLOW SAUCE! CAPSLOCK. I made this four different times over the last two and a half months with various results, with the last attempt being the best version yet and I'm so glad to be sharing it with you today. <3…