In Greece, fanouropita is made on August 27th to honor Saint Fanourios, the saint of lost things. His name comes from the Greek word "fanerono" which means "I reveal." The tradition of baking this cake is that it will help you find something that is lost, whether it's a thing, person, or maybe even peace of mind! It's an orange-olive oil cake made with warm spices (vegan-friendly).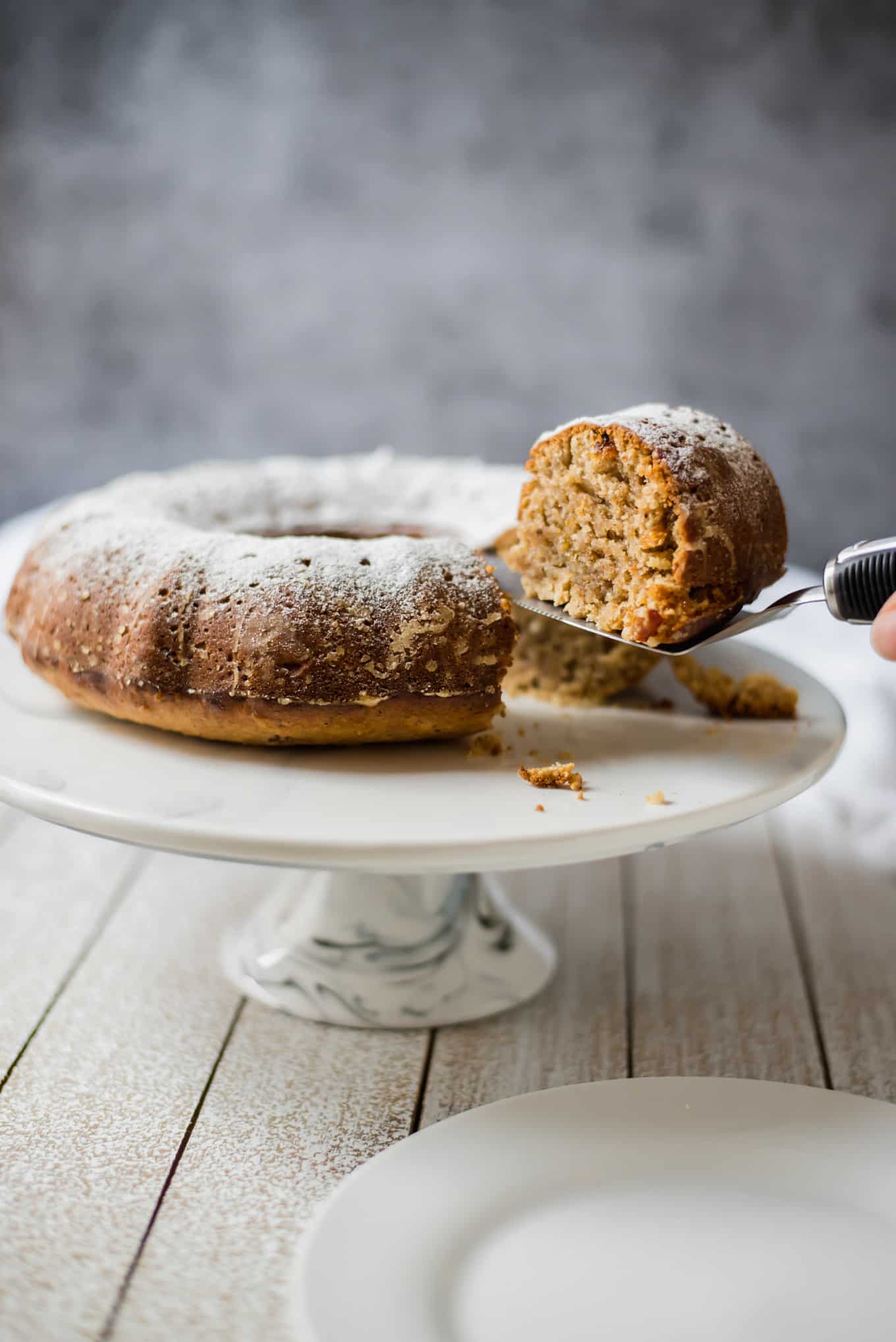 Happy last day of August, friends! Before we dive into today's scrumptious recipe, I'd like to remind you all that summer is not over yet. The last day of summer is on September 22nd, which means we still have time for more beach fun and all that goodness. K!? K.
Moving on, let's talk about cake! Today's recipe is a tasty Greek cake called fanouropita and it's known as the cake for lost things. There's a religious aspect behind the story linked to this cake, which you can easily Google if you want to know more than what I'll explain below! I don't consider myself to be all that religious and won't dive into too much detail here (but it is important to me that I stay connected with my Greek-American culture)….