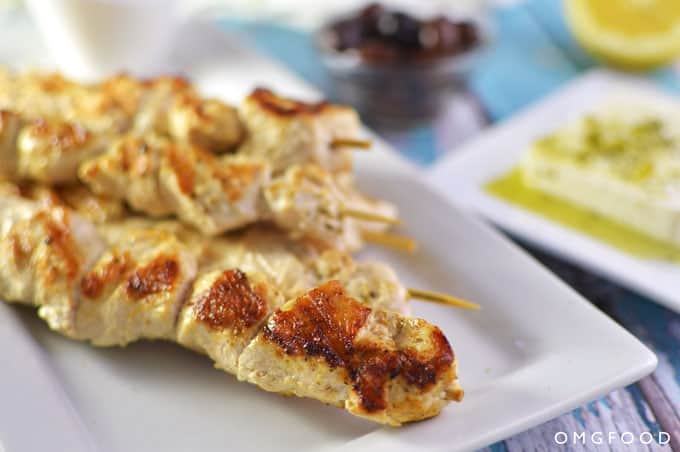 I know, I knowwww. Greek food galore! But check it: the last two posts, maroulosalata and tzatziki? They go real nice with today's post, which is grilled chicken kalamaki!
Kalamaki is meat cut into cubes and marinated in an olive oil and lemon dressing, usually overnight. Then, you grill that meat and devour! A good choice for grilling season if I say so myself.
I love Greek food. Especially in the summer time….