These lamb burgers are flavored with hints of lemon zest and Greek oregano and topped with kasseri cheese and creamy tzatziki. They make a great lunch or dinner and will be ready in less than thirty minutes!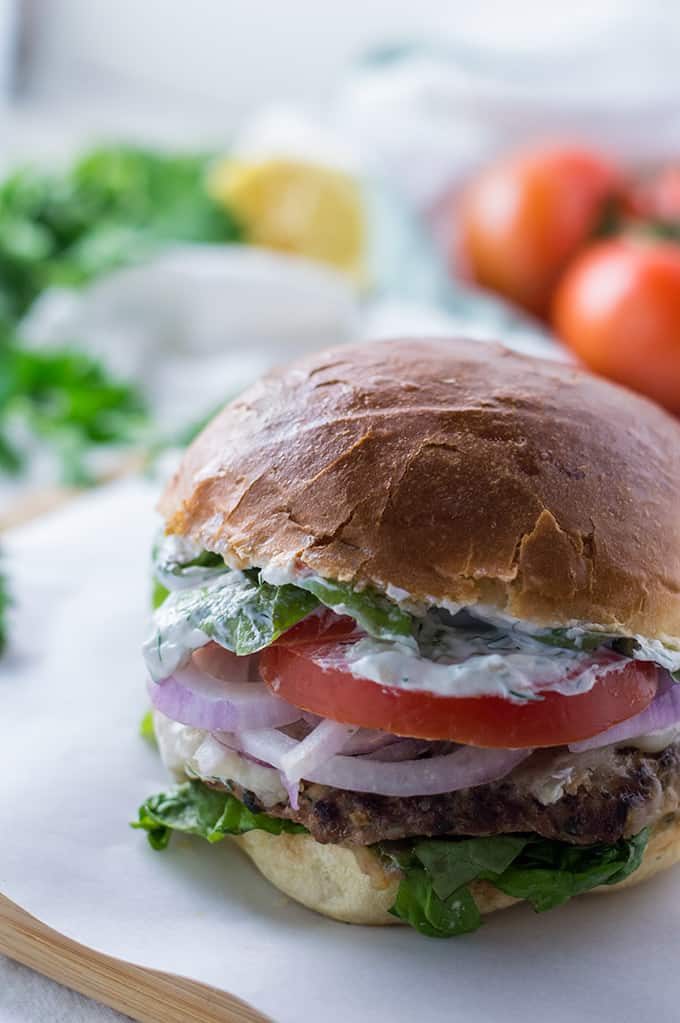 OMG HI.
What a crazy last couple of weeks! Not so much on the blog, but outside of internet land (aka IRL), life was full of this household being ridiculously sick with a flu-like plague and having emergency surgeries. Okay, not multiple surgeries. Just one. And not me. Jason. He's fine and is recovering like a mother f*cking champ.
That, in a nutshell, is why I haven't posted anything since April 7th. That week, Jason was at home from work with what we assumed was a strain of the flu the shot didn't cover and I was working on an upcoming post (this one). Within a few days, he passed the plague onto me and we were both down for the count for days and days. It was pretty much the worst, but also hilarious because we were both a miserable mess….