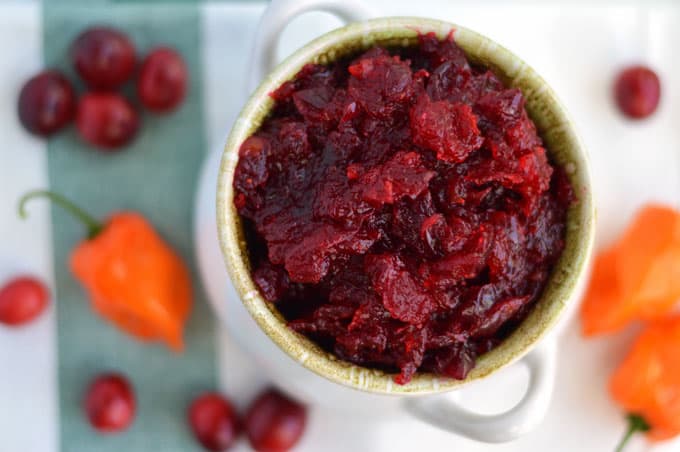 It's almost Thanksgiving! Cranberries are in season! And we're taking a tiny break from Greek cooking because I want to share cranberry habanero jelly with you. Hell yeah.
For me, this jelly has nothing to do with the holiday really, but cranberries = fall and cranberries also = cranberry sauce as a Thanksgiving side, so this could be a fun alternate to the classic Thanksgiving side.
The first time I had cranberry habanero jelly was back when I lived with a friend named Tom and he brought some home from his parents (hi Tom). His mom made it and I was in love. Whenever he visited home and came back with more jelly, it was a struggle for me to not eat it all! Seriously. The combination of spicy and sweet is ridiculously addictive. My favorite way to eat it is over crackers, especially Carr's whole wheat crackers. There's something about the light sweetness of those crackers that pair really well with this jelly.
I'm hungry now. BRB – going to eat some crackers and jelly.
…