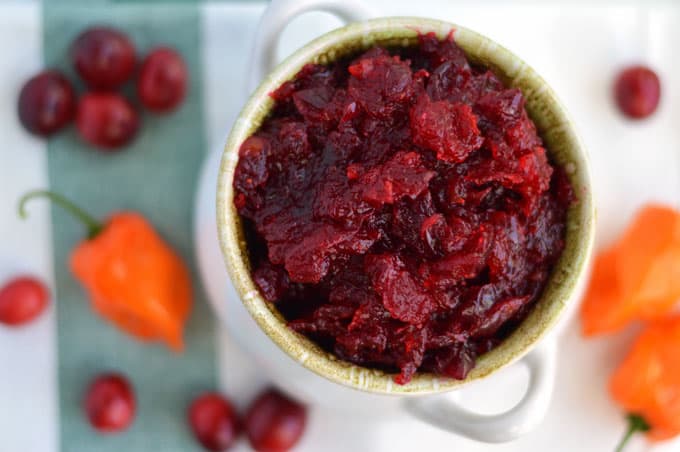 It's almost Thanksgiving! Cranberries are in season! And we're taking a tiny break from Greek cooking because I want to share cranberry habanero jelly with you. Hell yeah.
For me, this jelly has nothing to do with the holiday really, but cranberries = fall and cranberries also = cranberry sauce as a Thanksgiving side, so this could be a fun alternate to the classic Thanksgiving side.
The first time I had cranberry habanero jelly was back when I lived with a friend named Tom and he brought some home from his parents (hi Tom). His mom made it and I was in love. Whenever he visited home and came back with more jelly, it was a struggle for me to not eat it all! Seriously. The combination of spicy and sweet is ridiculously addictive. My favorite way to eat it is over crackers, especially Carr's whole wheat crackers. There's something about the light sweetness of those crackers that pair really well with this jelly.
I'm hungry now. BRB - going to eat some crackers and jelly.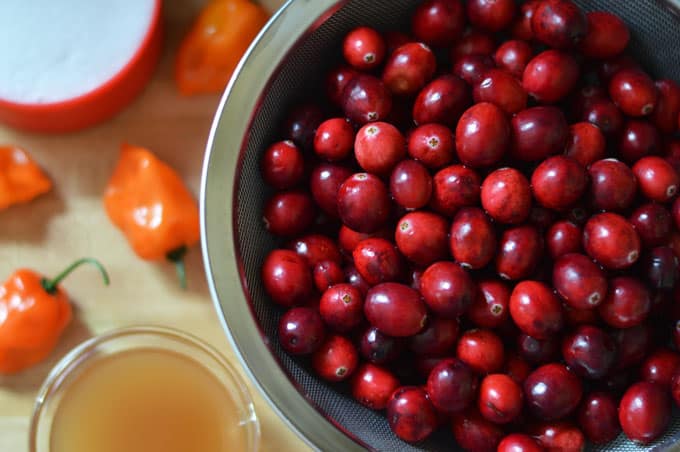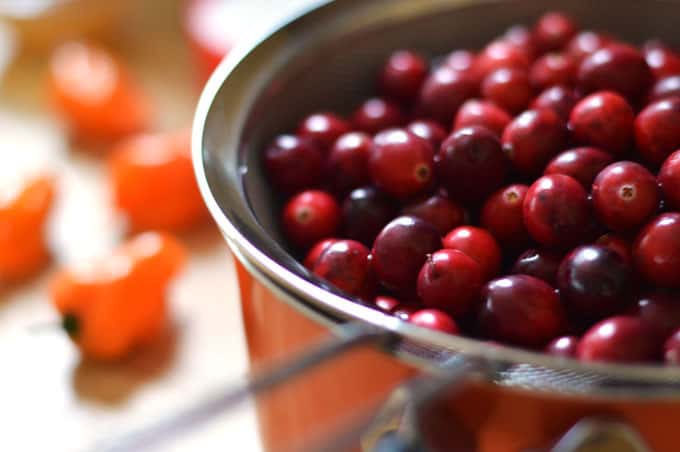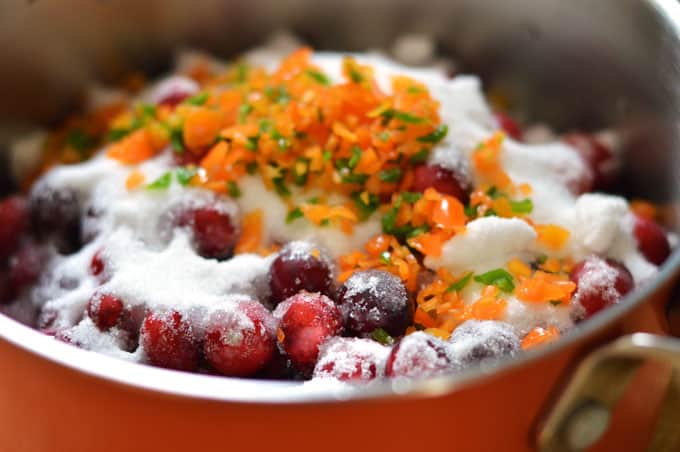 Tom hasn't been my roommate for a few years now, so I have to fend for myself when I want this tasty jelly, which I'm okay with now because it's easy to make! Before I started making this myself, I just dreamed about eating it for a while. Yes, I dream about food. Don't you?
Last year for the holidays, I made a huge batch of this, canned it, and gifted it to friends. I will probably do the same this Christmas, but the recipe I'm sharing with you is a smaller batch, no canning necessary! It will keep up to a month in the fridge though. Whether or not it lasts that long outside of that is up to you. I won't judge you if you decide to sleeve some crackers with a bunch of jelly. Sounds like a rad Saturday night to me!
Making jelly is as easy as throwing the ingredients into the pot over the stove and letting it cook while stirring every so often with occasional squishes using your spoon. You'll know it's done because there won't be any liquid left and the jelly will stick to the spoon. It will look like what's pictured below.
Just be careful when working with habaneros. You should absolutely use food-safe gloves because no matter how much you wash your hands, the oils from those hot peppers can and will linger on your skin for a while. And you don't want to have hot pepper oil on your finger and touch your eye after that. I may have done that once or twice. I don't recommend it. 🙂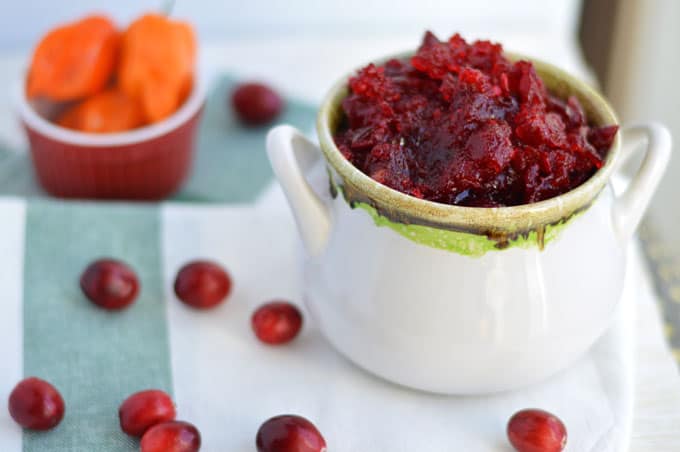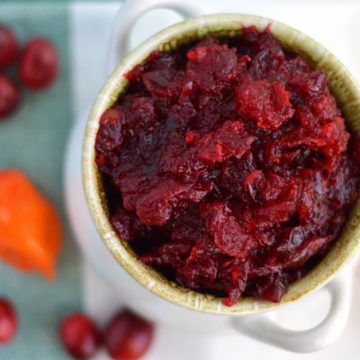 Ingredients
16

ounces

cranberries

4 - 5

habaneros

1 - 1 ½

cups

sugar*

¼

cup

apple cider vinegar
Instructions
Wearing food-safe gloves, slice the habaneros in half lengthwise and remove stem, seeds, and ribs. Mince and set aside.

In a medium sized pot, add all the ingredients and place on the stove over medium-high heat for 6-8 minutes, stirring occasionally. The berries will start to burst!

Reduce heat to medium and let cook another 10 to 15 minutes, stirring occasionally and using the back end of the spoon to squish the berries (I use a slotted spoon).

The jelly is done when the mixture has thickened and there is no liquid that drips off the spoon.

Store in an airtight container in the fridge. It will keep up to one month.
Notes
You can use 1 or 1 ½ cups of sugar for this recipe depending on how sweet you want it. I sometimes go for 1 cup to keep the jelly slightly tart.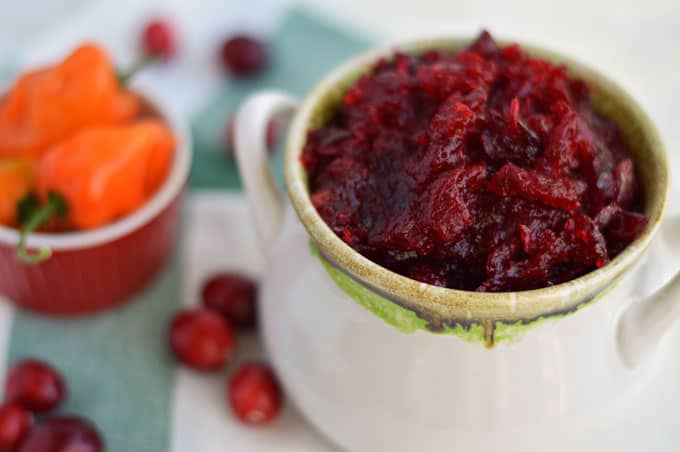 Disclaimer: This post may contain Amazon affiliate links, which means I make a small commission if you make a purchase through them. By purchasing through these links, you are helping support this site! I only recommend items I personally own and love.