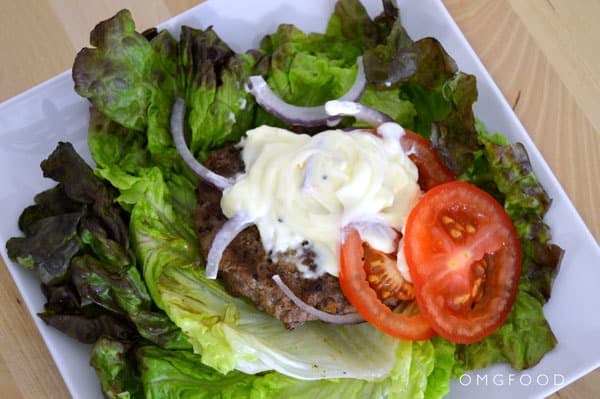 Updated 11-26-14: This post was originally written for a Whole30 program I was unable to complete on the blog due to technical issues that prevented me from making new posts. 
Day 6 has come to a close. Today was a pretty good day! Still having a hard time getting out of bed in the morning, but I managed to feel all right all day, though once 11pm hit, the exhaustion hit me like a brick.
But I'm not cranky! I will take the tired over the bad mood any day.
I have a free trial over at BJ's, so Jason and I have been taking advantage of using it up before it expires in a couple weeks, so we went shopping today! Growing up, my parents had memberships at Sam's Club, Costco, and BJ's (we had a restaurant; it made sense to shop all three!), though I never really shopped for myself personally until this last month and I gotta say, wholesale is awesome! We've already saved a bit of money on meats, paper products, and pantry items. We bought a 3-liter jug of Filippo Berio® light olive oil for $17 – are you kidding me!? It normally costs about $8 for 23oz. Bring on the mayo!…