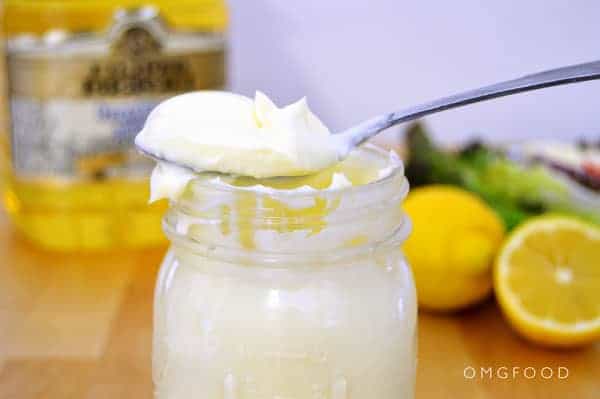 Updated 11-26-14: This post was originally written for a Whole30 program I was unable to complete on the blog due to technical issues that prevented me from making new posts. 
I expected to wake up this morning with the biggest headache because that's what day 2 is always like with me and Whole30 fun. But it didn't happen! I would have danced in bed (yes, it's totally doable), but I was super tired. Getting out of bed was tougher than usual and I stayed in there as long as I possibly could.
Also, I was super hungry! I'm talking mega hunger pains hitting me as soon as I got up to start the day. I made a quick snack to hold me over by smashing up some hard-boiled eggs and mixing it with some leftover paleo ranch dressing – which I made with the mayo recipe in this post, by the way!
Today was mostly another boring day as far as sugar withdrawals go –  that is, until a friend at work offered me some chocolate. I wasn't craving it one bit, even after she offered it to me, but I got annoyed that I "couldn't" have any! And so it begins.
…