Pomegranate molasses is a traditional ingredient used in Middle Eastern cooking. It's made by reducing pomegranate juice, with or without sugar, into a thickened syrup. It has both a sweet and tart flavor and can be used in various ways. Use it as a marinade, in dressings, beverages, or even as a dessert topping.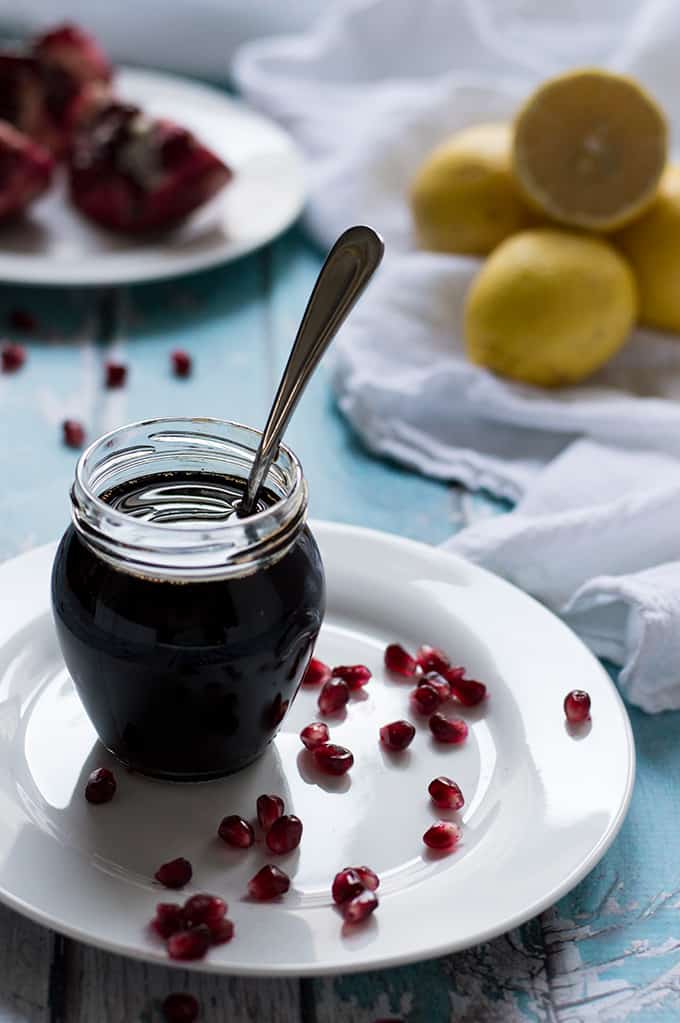 It is currently 19 degrees outside as I write this. I'm on the couch with a giant hoodie, thick fuzzy socks, and a hot cup of tea to keep me warm and I'm thinking about summer. Can we have summer back, please? I don't want to winter anymore.
There are a few things I look forward to during this season: my favorite holiday (Christmas!), Jason's birthday, some close friends' birthdays, and my birthday all go down in winter and once they are all over, I count down the days to warmer weather. Okay, really, I start counting down in November, but after all of the celebrations, the countdown gets serious.
I will say I love me some comfort food and hot drinks during the colder months. I don't really appreciate a good hot cup of cocoa or tea in the spring or summer, so I'll give winter that. Winter allows me to fully appreciate hot food and drinks. :)…