A delicious and simple Greek stew, hoirino me selino is the perfect comfort food on a cold winter's day.  It's made with braised pork and celery and finished with an egg-lemon sauce. Serve with crusty bread!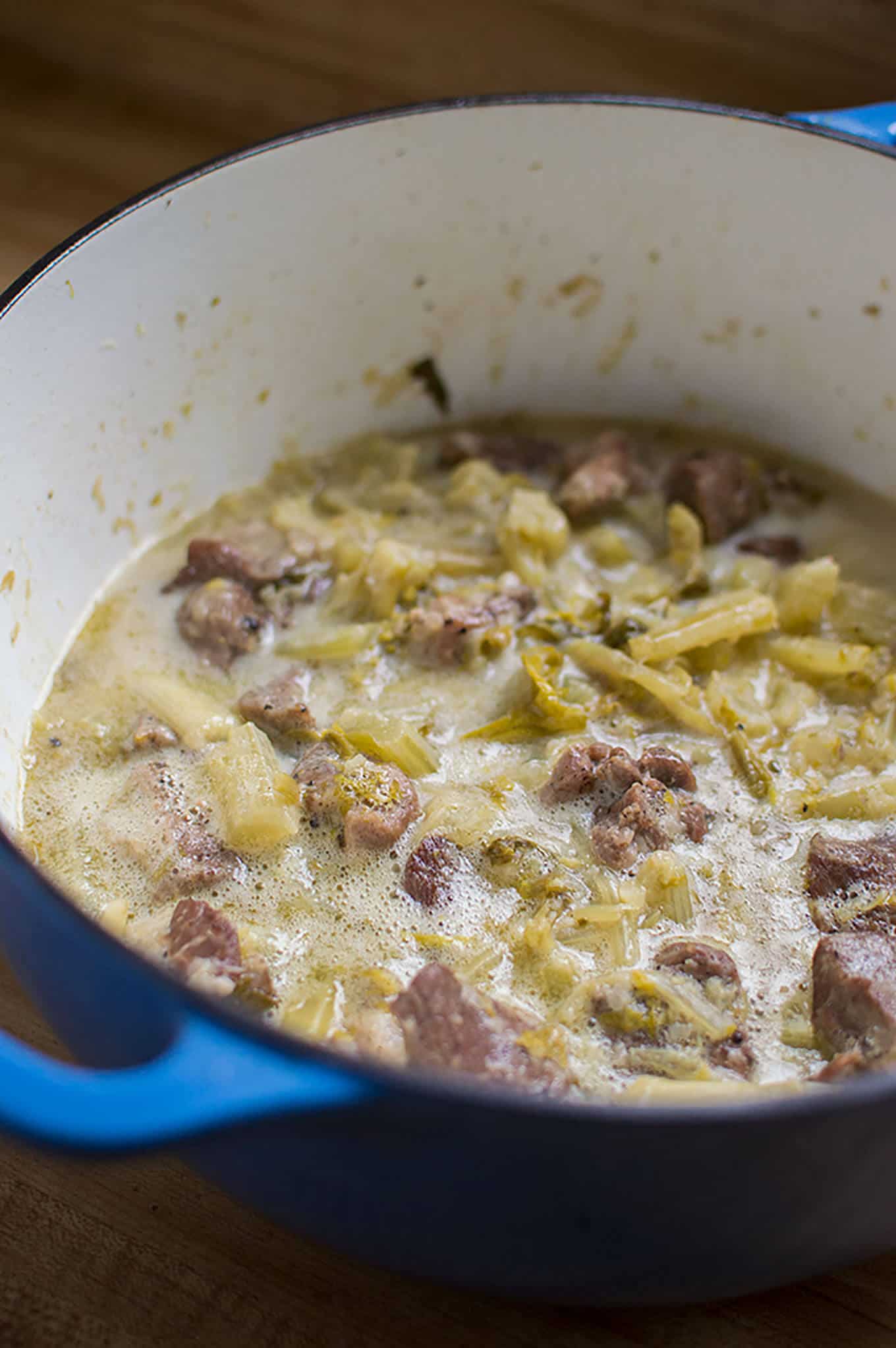 What up, you beautiful people! It's time to get your Greek on.
Today, we are talking about one of my favorite winter meals and it's called hoirino me selino avgolemono (hee-ree-NOH meh SEH-lee-noh av-gho-LEH-moh-noh). Here's your quick Greek lesson first:
χοιρινό (hoirino) = pork
με (me) = with
σέλινο (selino) = celery
αυγολέμονο (avgolemono) = egg-lemon
Yay, you learned new words! Give yourself a clap. If you already know Greek, applaud yourself anyway! Because why not.
Hoirino me selino avgolemono is usually just referred to as hoirino me selino – because it's nice to keep things easy. Alternately, you can go with the English translation which could either be "pork with celery" for the literal translation or the more commonly used "pork and celery."
It's all the same, friends. Also, it's delicious!…