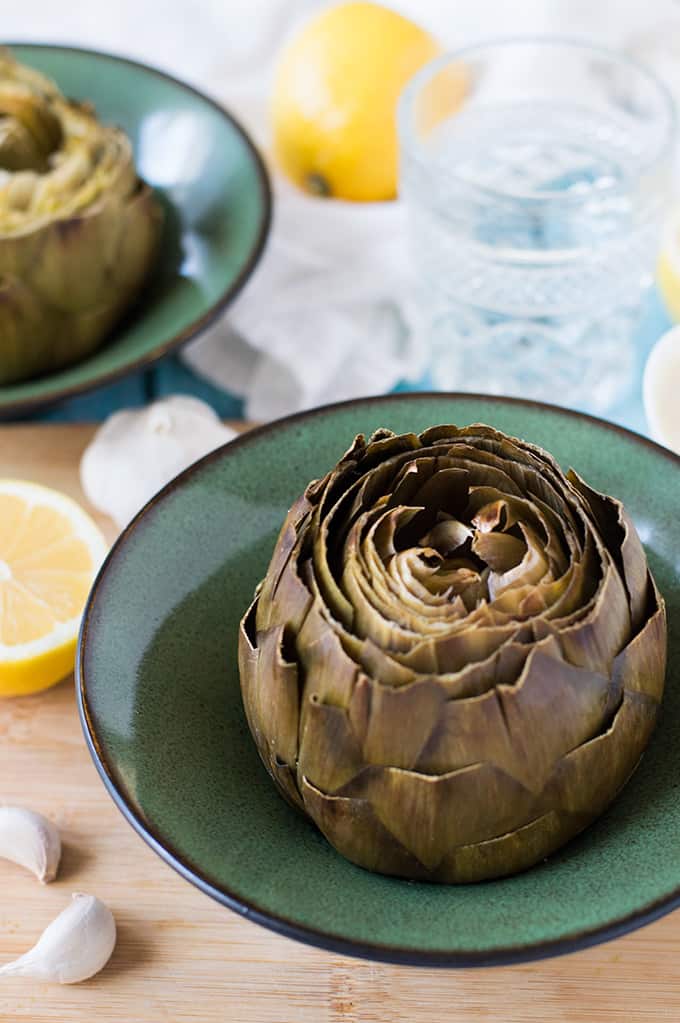 Updated on March 24th, 2016: It's March and artichokes are now in season! I had a serious craving for these while grocery shopping the other day and thought I'd spruce up this blog post again with new photos and content! I launched the blog with two recipes posted; roasted artichokes being one of them. My photo-taking skills were nearly non-existent at the time (you can see the first photo I took for this recipe here), so I updated it in March 2015 with slightly better photos (which you can see an example of here). Perhaps I will make it a yearly tradition to update this very post! Okay, not really. We'll just call this the last update for a long while. Cool? Cool.
Originally published on February 20th, 2014.
---
I've always had marinated artichoke hearts growing up and loved them, but I didn't have my first fresh, whole artichoke until a few years back at this restaurant on Newbury St. in Boston. I was dining with my friend and she suggested we order some roasted artichokes for an appetizer. They came with garlic aioli for dipping! Obviously, I'm not one to turn down food, so I went for it. The fun part about it all? I had no clue how to eat the damn thing.
…