A simple Mediterranean salad made with buffalo mozzarella and salami and topped with an easy vinaigrette. It makes a perfect lunch or light dinner.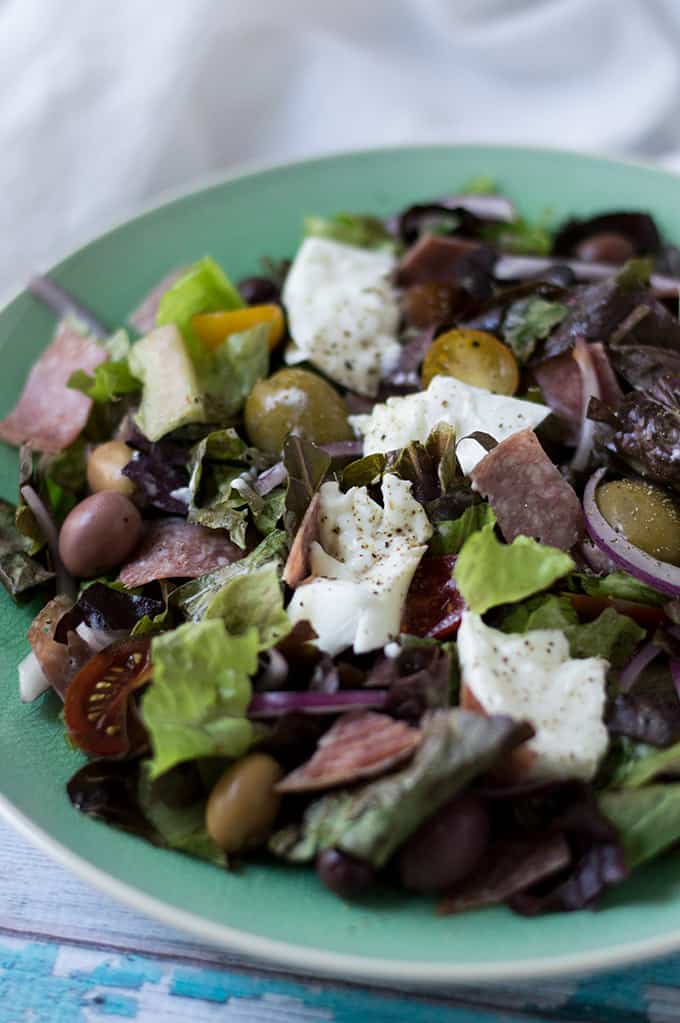 Hello, friends!
I hope you had an awesome weekend! I spent mine doing some holiday shopping, decorating, blog planning, and hanging with friends. I give it an A+.
It's no secret at this point that Winter isn't my favorite season, but I love me some Christmas! It's my favorite holiday. Every year when Jason and I go tree shopping and fill our apartment with holiday decor, it makes me really excited. I never get tired of it. I especially love our twinkling tree lights! Because they twinkle.
Setting everything up for Christmas this past weekend reminded me that we are already in December and I almost can't believe it. Jason's birthday is next week and as soon as that's over, the holiday insanity begins!
…