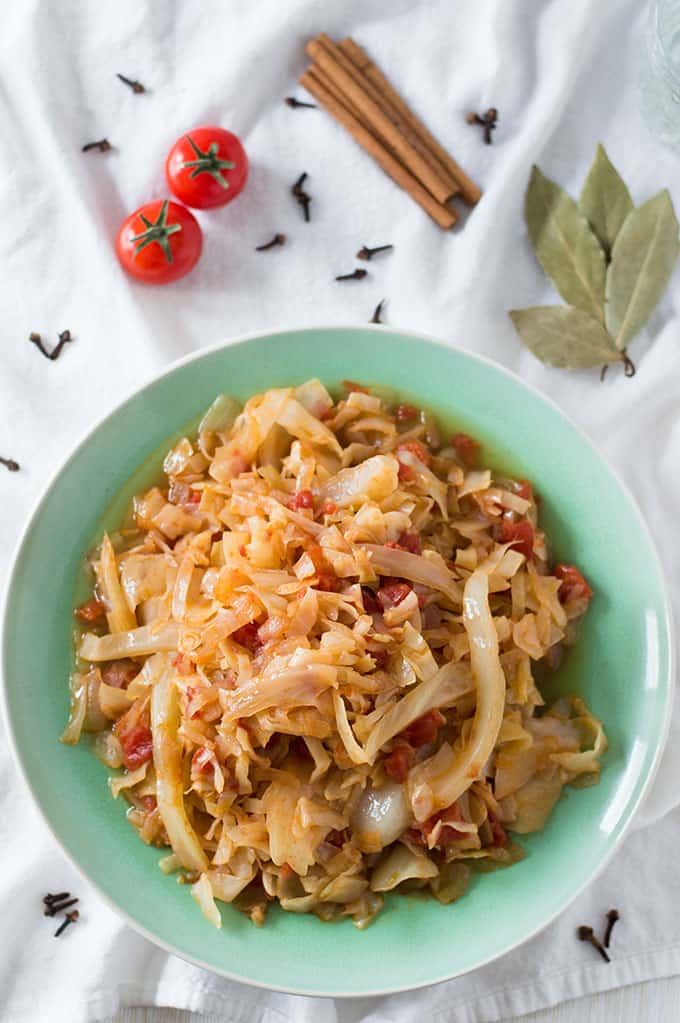 Raise your hand if you love cabbage! *raises hand*
I do. I friggen love cabbage and it's become a staple in this house. My usual go-to for something quick and easy has been unstuffed cabbage because it's so tasty! One of my other favorites is actual stuffed cabbage, which isn't on the blog yet, but that will change one of these days.
Today, I'm sharing a recipe for spicy shredded cabbage! A Greek inspired braised dish spiced with cinnamon and cloves! It's super easy to make, healthy, and delicious!
…