Raise your hand if you love giveaways! *raises both hands*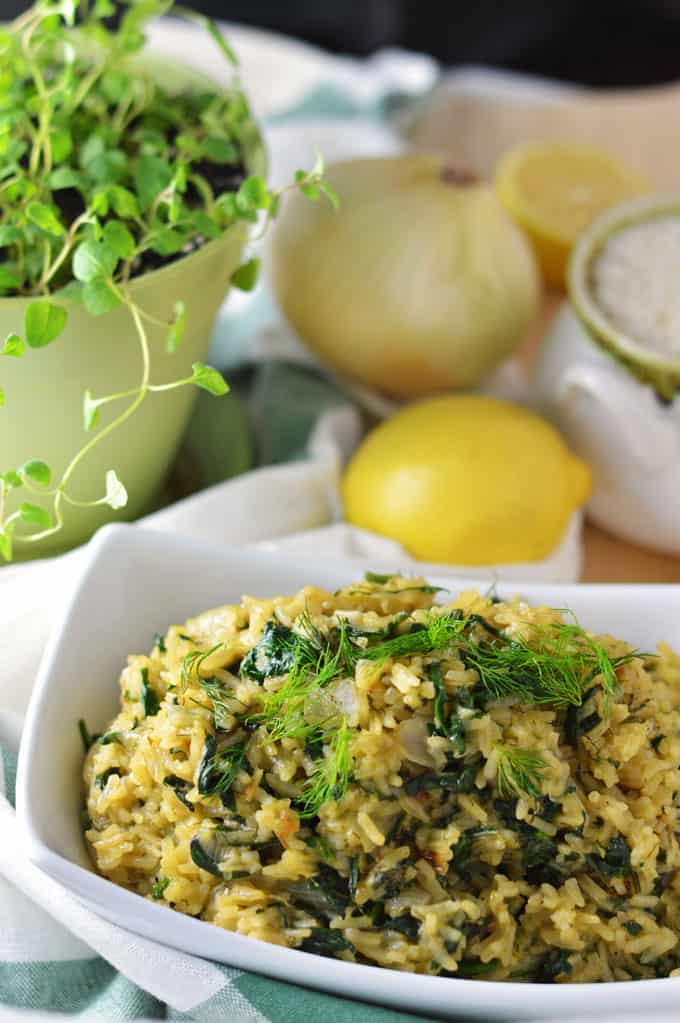 This giveaway has ended. Congrats to Michelle K!
I'm really excited, you guys. Like, SUPER excited. Because of giveaways! I love them. I teamed up with some bloggers a while back for the first giveaway on the blog and this time, I teamed up with even more bloggers to give away an even awesomer prize. How does a $650 Amazon gift card sound?
The holidays are coming up; there's no denying it. This giveaway will be running up until the day before Thanksgiving, which means one of you lucky people will get to shop in your pajamas while stuffing your face with Thanksgiving leftovers. You animal.
If celebrating the holidays isn't your thing, that's cool. Cause you could still use this gift card to buy things for others if you're feeling nice. Or you can just treat yo self.
To celebrate this awesome giveaway, I'm sharing a classic one pot Greek dish called spanakorizo (spah-nah-KOH-ree-zoh), which is a tasty dish made of rice, spinach, onions, dill, and lemon. I like to include leeks in mine because leeks are the best. Some variants call for some tomato sauce, which is also good, but I admit this way is my favorite and how I grew up eating this classic Greek dish….