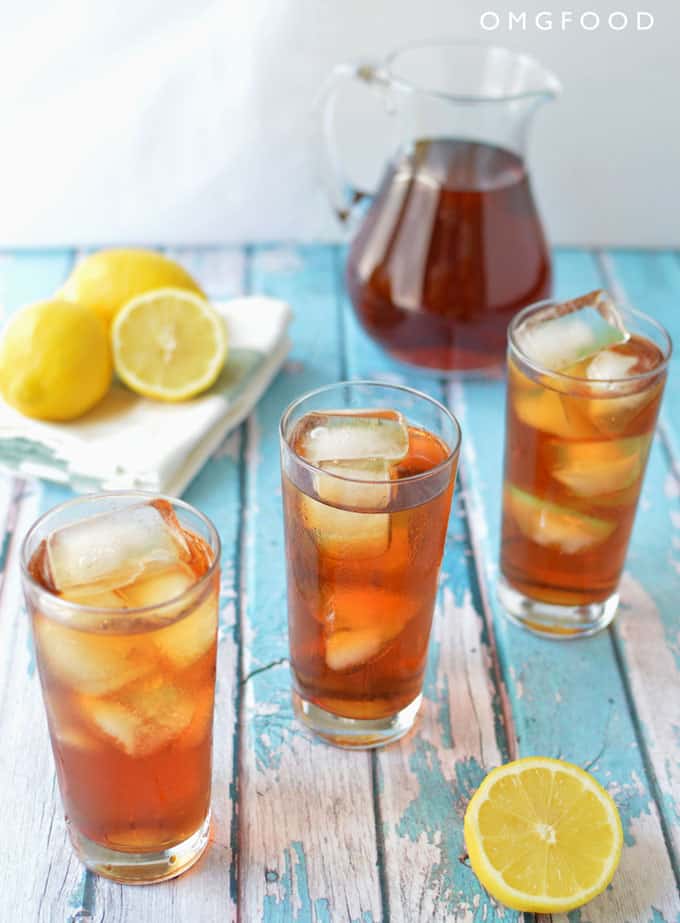 It was 90+ degrees all weekend in Boston. I went to the beach yesterday.
I love the beach, especially in hot weather like this. Wherever I end up living for the rest of my life, I have to be near the coast with no more than an hour drive to the ocean. It's one of the only places I can go to completely (and I mean completely) relax. And somehow, everything makes sense there. Any troubles I may have just wash away. It's an amazing feeling.
That got a little too poetic for a minute, but I'm just saying. I love the beach.
Something else I love in 90 degree weather? An ice-cold beverage! For example: sweet iced tea!
It almost seems ridiculous to call this a recipe because of how easy this is? I mean, you're brewing tea, right? It's not complicated. But there are still ingredients and steps to make the sweet tea, so…yeah. Recipe! So glad we got that cleared up….