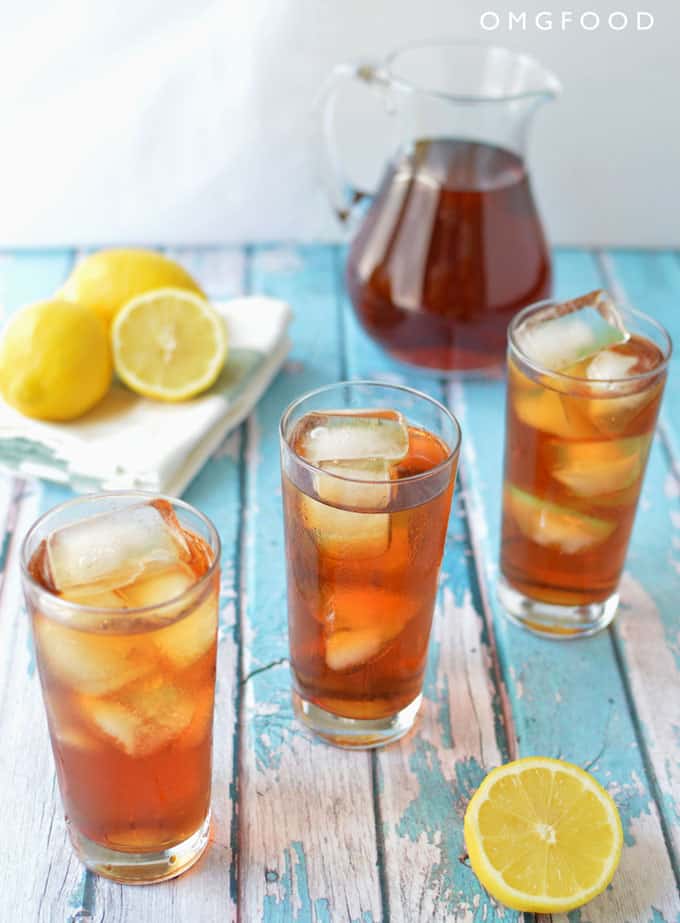 It was 90+ degrees all weekend in Boston. I went to the beach yesterday.
I love the beach, especially in hot weather like this. Wherever I end up living for the rest of my life, I have to be near the coast with no more than an hour drive to the ocean. It's one of the only places I can go to completely (and I mean completely) relax. And somehow, everything makes sense there. Any troubles I may have just wash away. It's an amazing feeling.
That got a little too poetic for a minute, but I'm just saying. I love the beach.
Something else I love in 90 degree weather? An ice-cold beverage! For example: sweet iced tea!
It almost seems ridiculous to call this a recipe because of how easy this is? I mean, you're brewing tea, right? It's not complicated. But there are still ingredients and steps to make the sweet tea, so...yeah. Recipe! So glad we got that cleared up.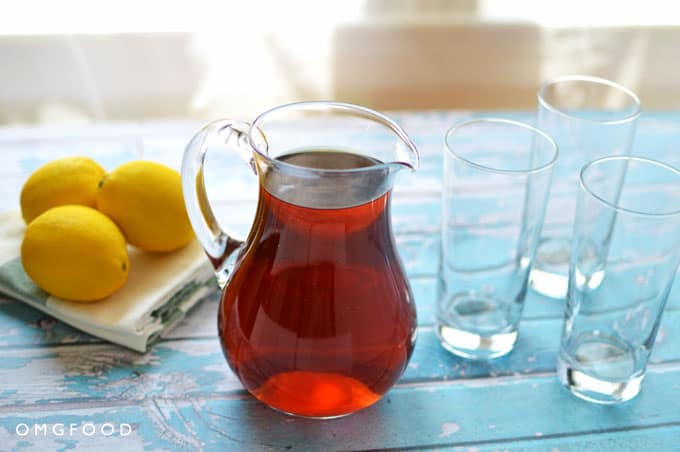 If you're a regular reader, you probably know by now I have a pretty big sweet tooth because I'm sure I ramble on and on about desserts I want to eat and such, but one thing I can't do too much of is a super sweet beverage, so the amount of sugar I put in my sweet iced tea compared to others is pretty light, I think! That said, this tea has just the right amount of sweetness. <3
Doesn't a tall glass of sweet iced tea sound good right about now? 90 degrees or not, it's a refreshing beverage and it requires very little work on your part. You need 8 cups of water total. You boil 3 cups of that water and steep 6 bags of tea in it for about a half hour. Remove the tea bags, add sugar and mix, then stir in 5 cups of cold, filtered water. Refrigerate it until you're ready to drink!
Go make some sweet iced tea! And then chill outside with a tall glass of it. Outdoors + cold beverages = boss. Don't forget to add ice!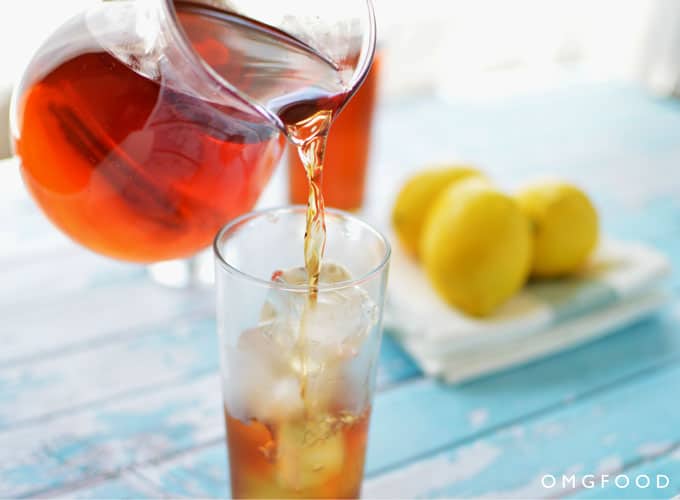 📖 Recipe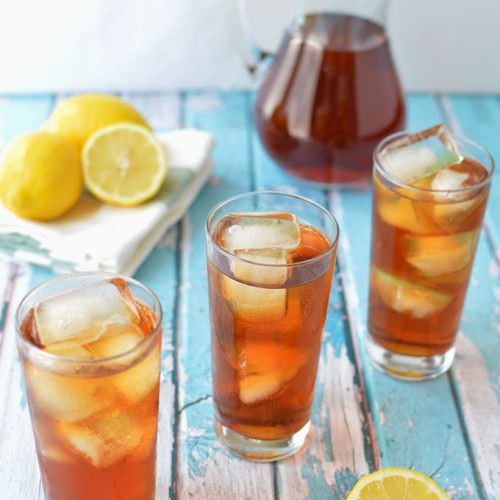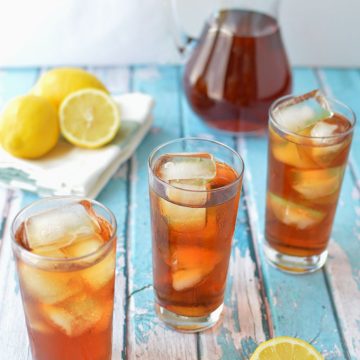 Ingredients
3

cups

water for boiling

6

tea bags

¾

cup

sugar

5

cups

cold

,

filtered water

lemon slices for garnish

,

optional
Instructions
Boil 3 cups of water.

Add tea bags to a heat-safe pitcher or bowl.

Steep the tea for 30 minutes.

Remove tea bags and discard.

Add sugar and stir.

Add 5 cups cold, filtered water and stir.

Refrigerate until cold enough to drink!

Garnish with lemon when serving.