Tsai tou vounou is Greek for "tea of the mountain" (aka Greek mountain tea) and is also known as sideritis, ironwort, or shepherd's tea. In many Greek and Mediterranean homes, this tea is a go-to herbal remedy because it boasts lots of health benefits.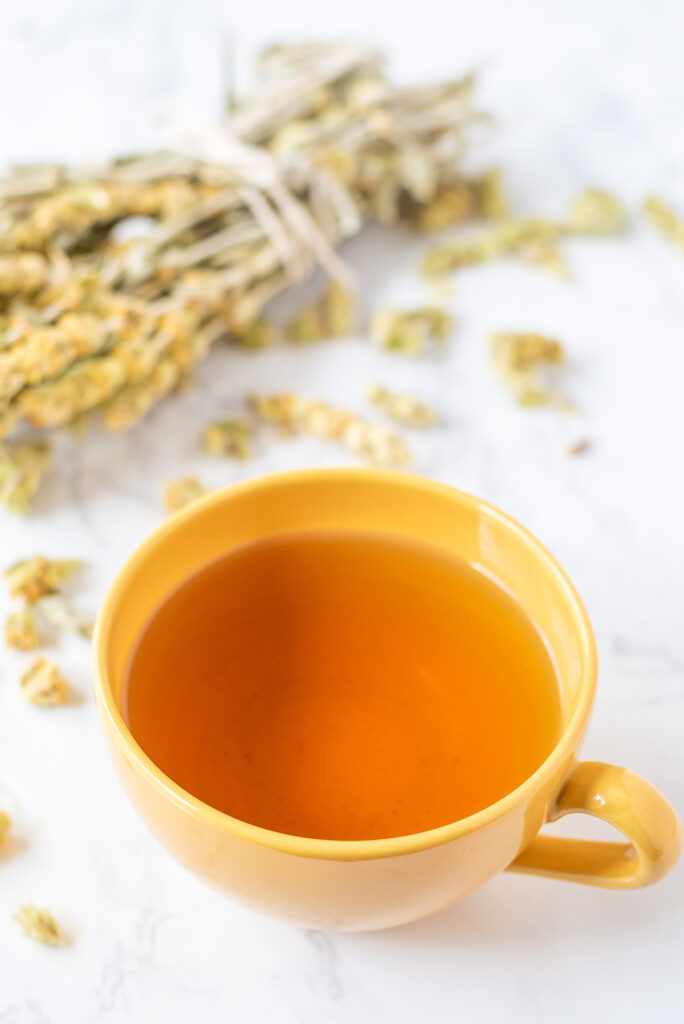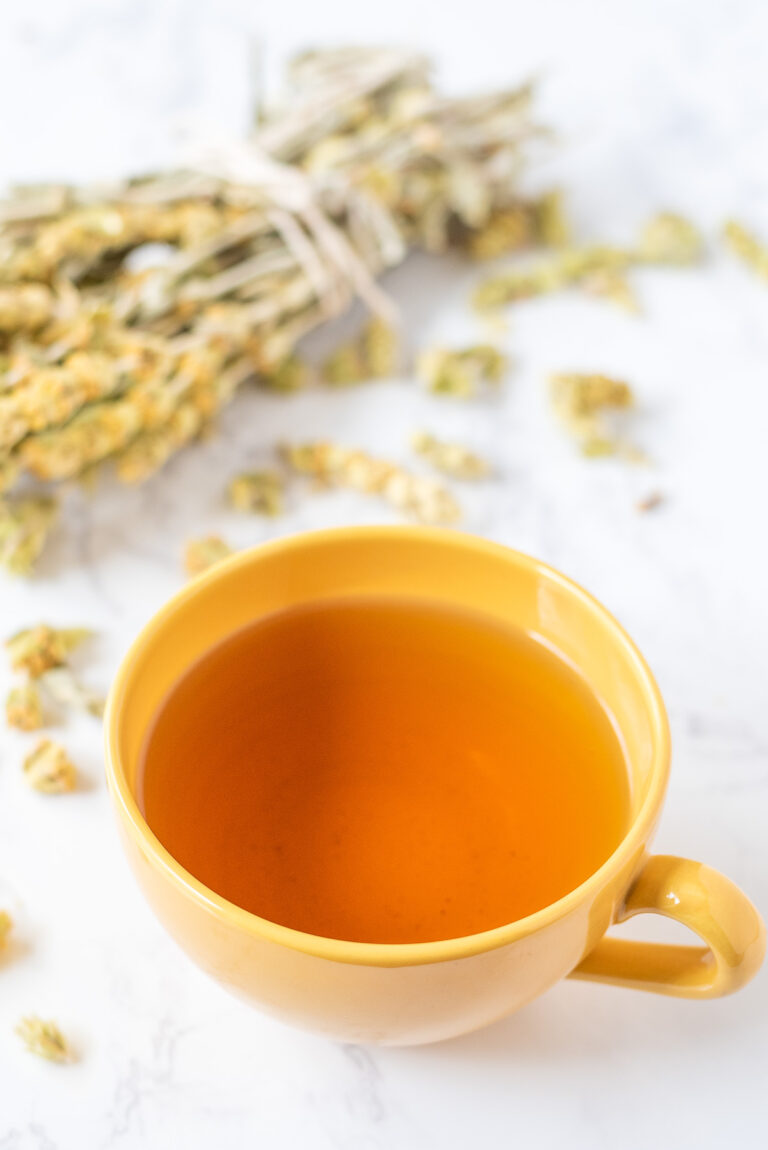 The winter months can be long and brutally cold. You know what that means? Cold weather = trying to stay warm! I love bundling up on the couch in a giant hoodie, fuzzy socks, and blanket – and I especially love having a hot beverage to complete the package! What that beverage is depends on the night, but when I'm craving something on the healing side that's good for me, I opt for tea. And one of the teas you'll always find in my kitchen is Greek mountain tea, otherwise known as tsai tou vounou (tsy too vhoo-NHOO).
Jump to:
🍵 What is mountain tea?
This unique tea is considered an herbal remedy and – to no surprise, I'm sure 😉 – it's grown and thrives in the mountainside regions in and around Greece (typically at elevations of ~3000 feet above sea level in case you're wondering). Its leaves, stems, and flowers come from the sideritis plant (also known as ironwort or shepherd's tea). In Greek, sideritis literally translates to "made of iron."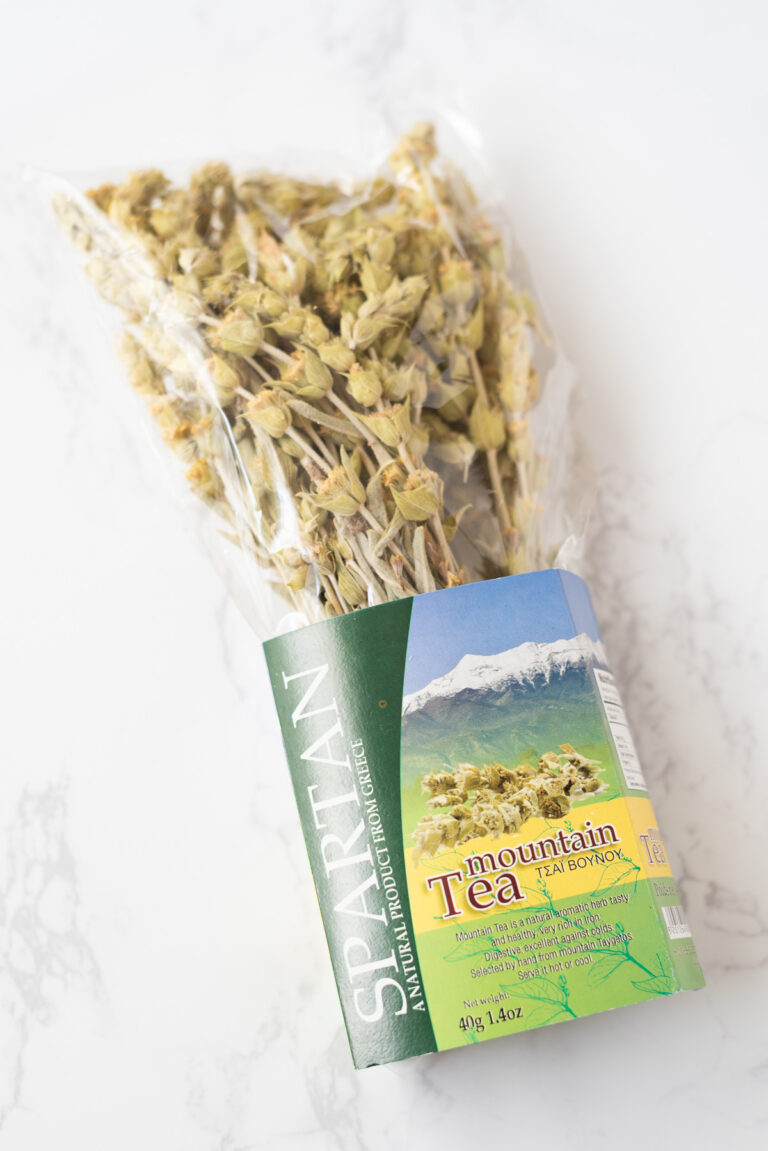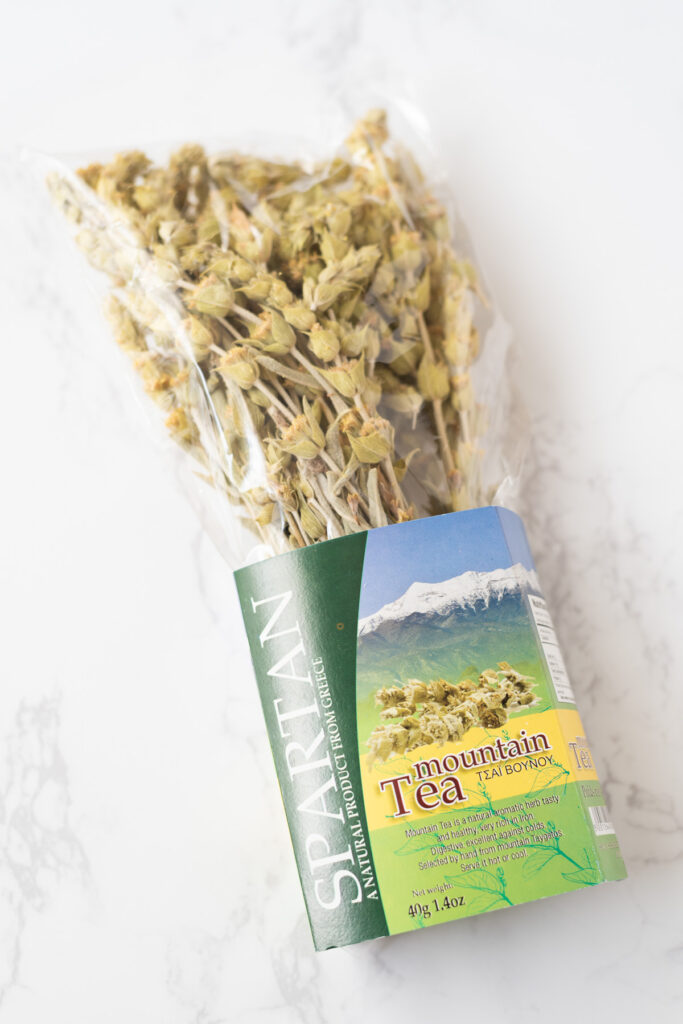 🌿 History and health benefits
The history of this tea goes way back to ancient times. Philosopher and father of modern medicine, Hippocrates, praised its benefits for both the immune and respiratory systems. This tea has antioxidant, anti-inflammatory, and antimicrobial properties – and it's said that it can have a positive effect on mild anxiety as well. Anyone who knows me will understand how very much on board I am with that. Brunswick Labs (which has since closed) did a study on mountain tea and while their site no longer exists, an archive of the published study does! I recommend checking it out if you're interested in learning more about its benefits.
This tea has been traditionally used to help with digestion and fight colds or the flu. I have lots of memories of my mom making this for me when I was young, though admittedly, I didn't love the taste as a kid because it has an earthiness to it. It wasn't until I became an adult that I started to appreciate its flavor (and benefits). That said, any typical yiayia will suggest you drink a cup (or more) of this tea regularly to keep your immune system up!
🛒 Where can I buy it?
In Greece, this tea can be found at grocery stores, pharmacies, etc – it's an easy item to find there. Outside of Greece, it can be found at specialty Greek shops if you have any nearby. If you don't, there are many ways to find it online. I got your back!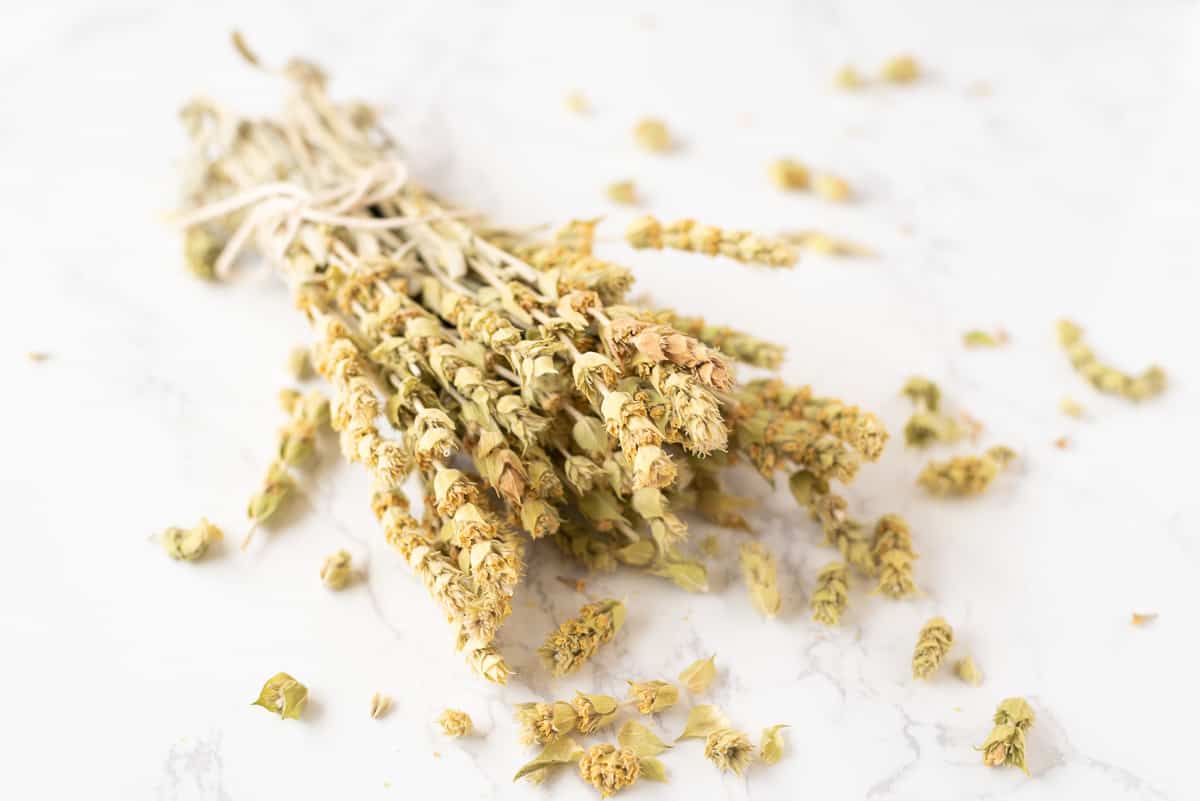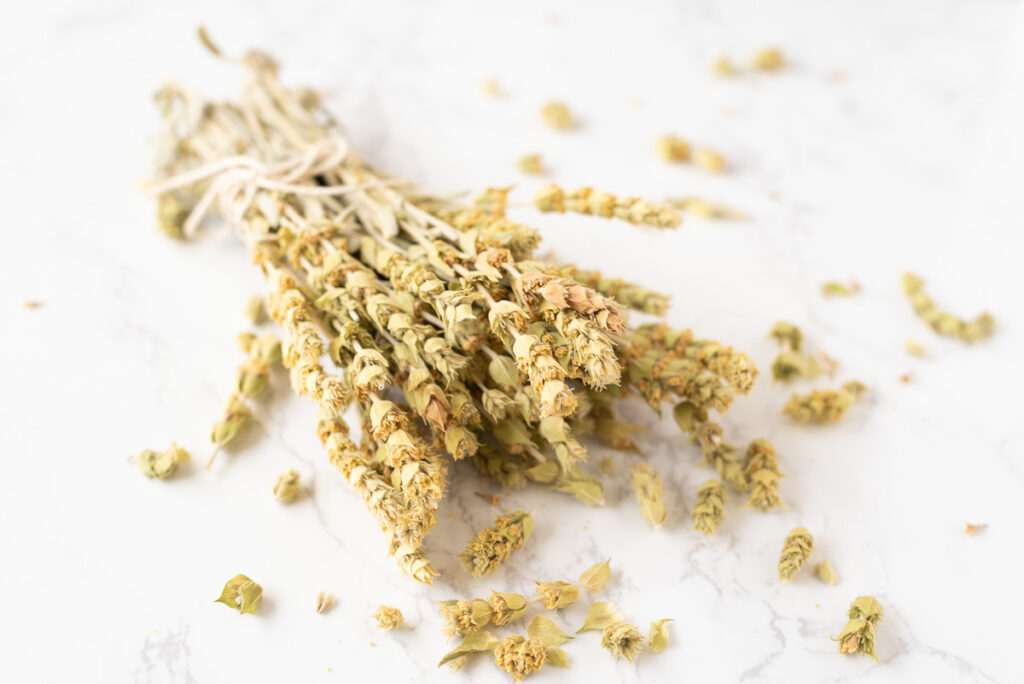 💧 Using the decoction method
Mhmm, we are getting a little scientific with this recipe! Do you know how to boil some water? Then you know how to make a decoction! This method is used for hard, wood-like substances (i.e. the stems of this tea). This isn't a situation where you boil water first and steep the tea. You want to actively simmer the tea in the water because that will properly extract the minerals and water-soluble chemicals from the herb. After that, you can continue to steep the tea for a stronger flavor as you'd like. Yay, science!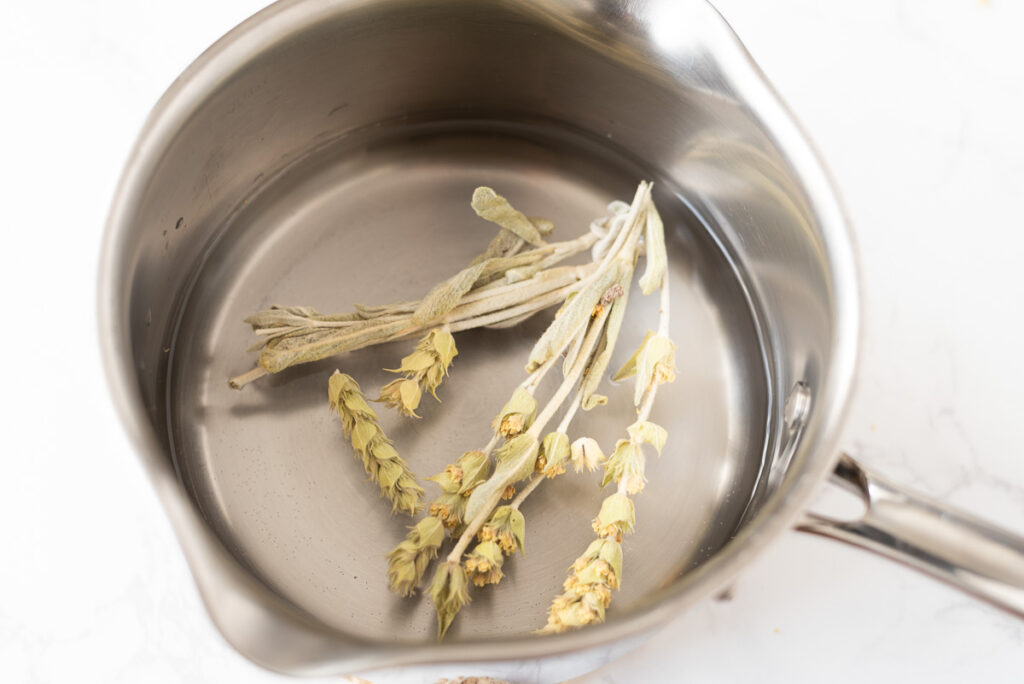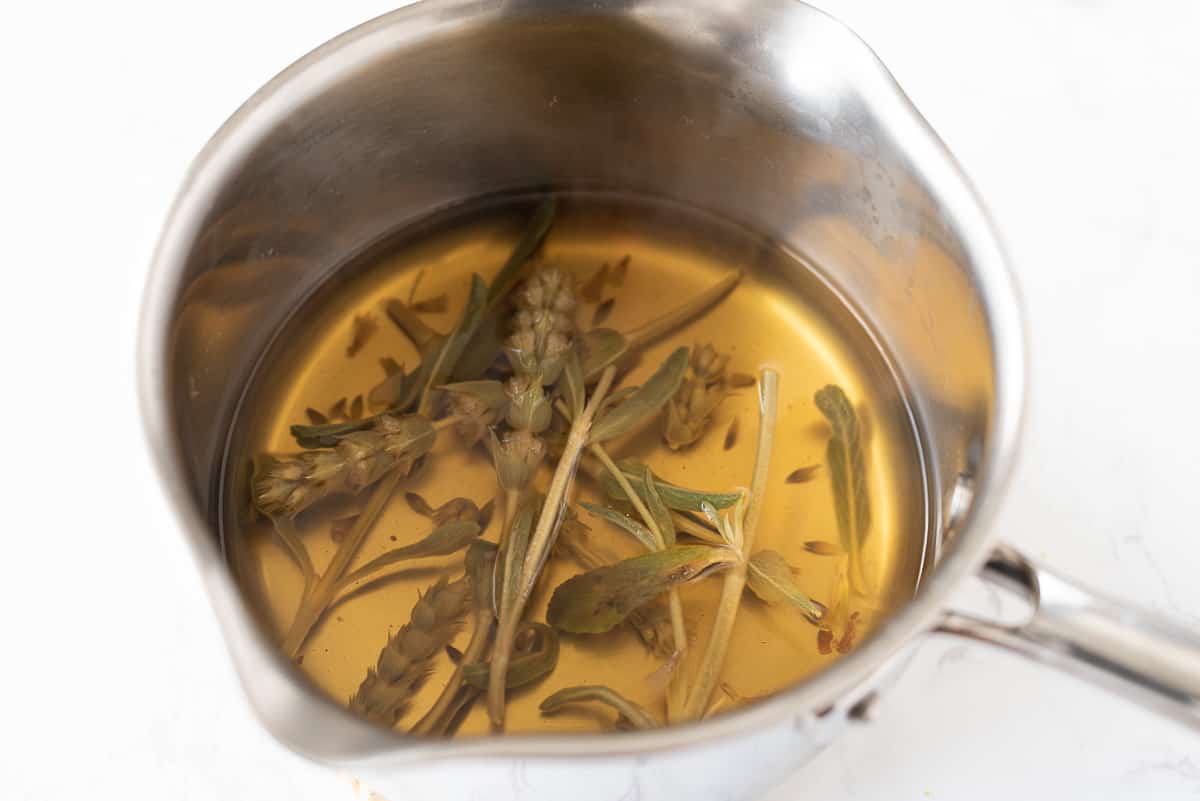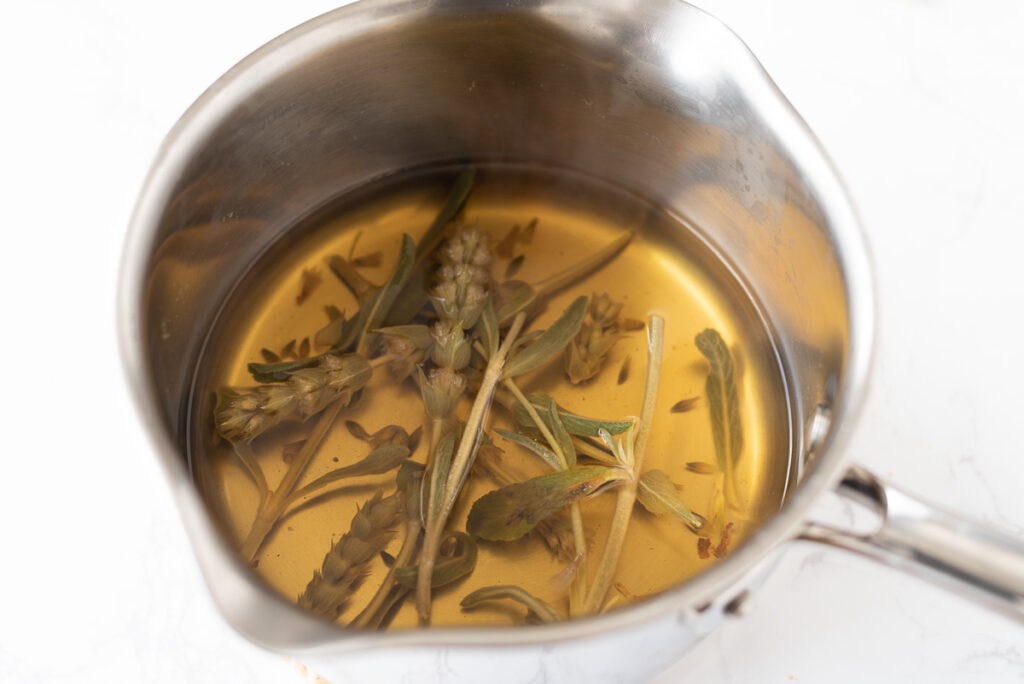 💭 Tips
Here are a small handful of tips to help you further enjoy this delicious tea!
Flavor it up
Like any tea, you can add extra ingredients to flavor it as you like. By itself, mountain tea has earthy, floral notes. Honey and/or lemon are always great options to complement this. Elevate it further by adding half a cinnamon stick or a couple of cloves to the pot while simmering! You can also add a splash of whiskey or Metaxa for a toddy-like beverage.
Serve it iced
This is especially a great option on a hot summer day. I recommend sweetening it with a little bit of honey before allowing it to cool. Keep it stored in a tightly sealed container in the fridge for up to five days.
Break the stems
Most packages of this tea will have the full stem, so you'll need to break them into halves or thirds to fit into your pot. You want to be sure that it can be completely covered in water when boiling.
Interested in other refreshing beverages?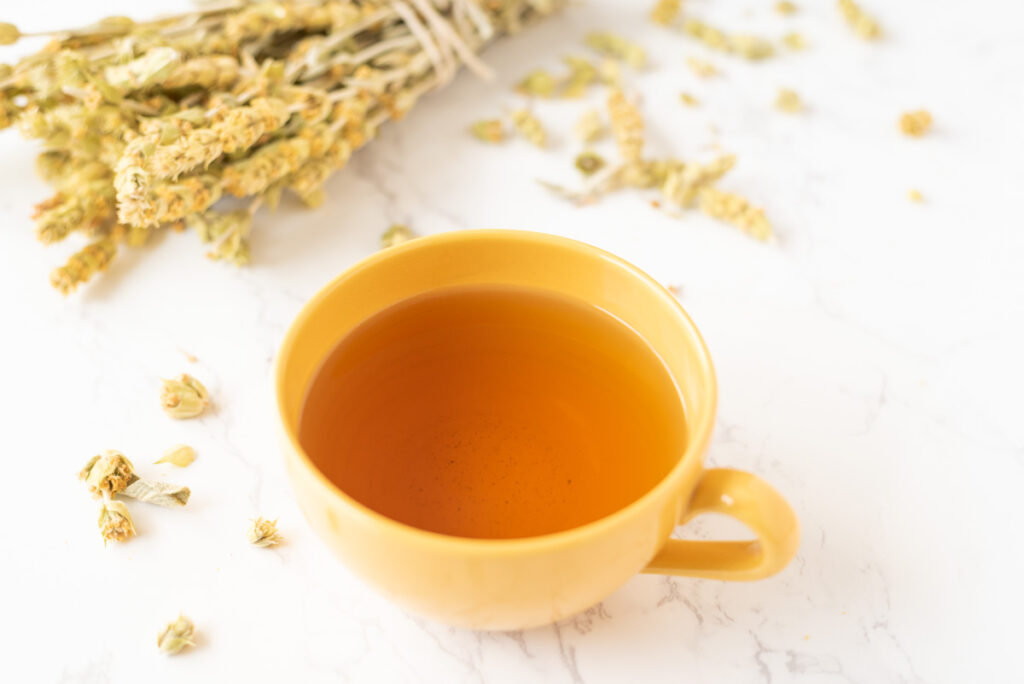 📖 Recipe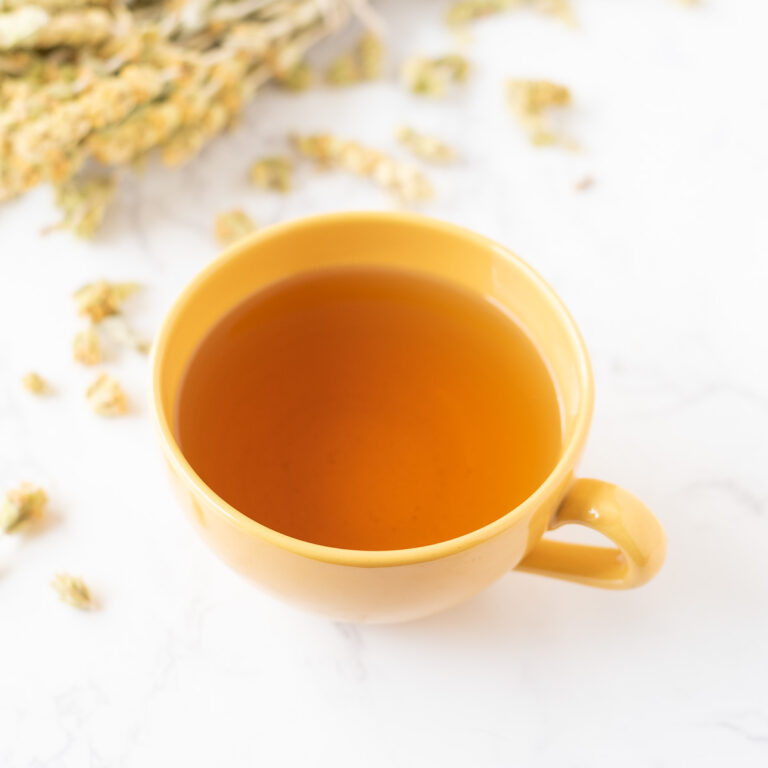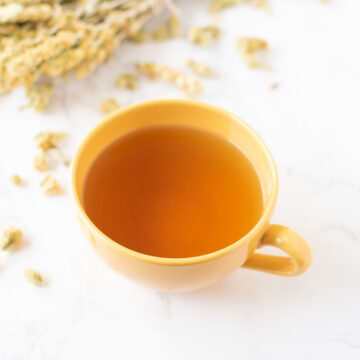 Tsai tou Vounou (Greek Mountain Tea)
Tsai tou vounou is Greek for "tea of the mountain" (aka Greek mountain tea) and is also known as sideritis, ironwort, or shepherd's tea. In many Greek and Mediterranean homes, this tea is a go-to herbal remedy because it boasts lots of health benefits.
Print
Pin
Rate
Ingredients
10

ounces

water

small handful of Greek mountain tea*

honey to taste

,

optional

fresh lemon

,

optional

splash of Metaxa or whiskey

,

optional*
Instructions
Pour water into a small saucepan. Add in the tea, cover, and bring to a boil.

Reduce the heat to simmer for five minutes.

Remove from heat. For a stronger flavor, allow the tea to steep an additional three to five minutes.

Strain into a cup and discard the sprigs. Add in honey and/or squeezed lemon, if desired.

Enjoy!
Notes
Most packages of mountain tea contain the full stems and will need to be broken into halves or thirds, depending on the size of your saucepan.

If you're a fan of hot toddies or a warm tea beverage with a splash of liquor, try this with some whiskey or Metaxa!
Nutrition
Calories:
1
kcal
|
Carbohydrates:
1
g
|
Sodium:
14
mg
|
Potassium:
1
mg
|
Calcium:
9
mg
Reader Interactions