This post is paid for by Sauza® Tequila. All opinions are my own!
Celebrate Cinco de Mayo with great friends, food, and pitcher margaritas! Made with 100 percent blue weber agave, Sauza® Signature Blue Silver Tequila is an excellent choice for delicious and authentic pitcher-style margaritas.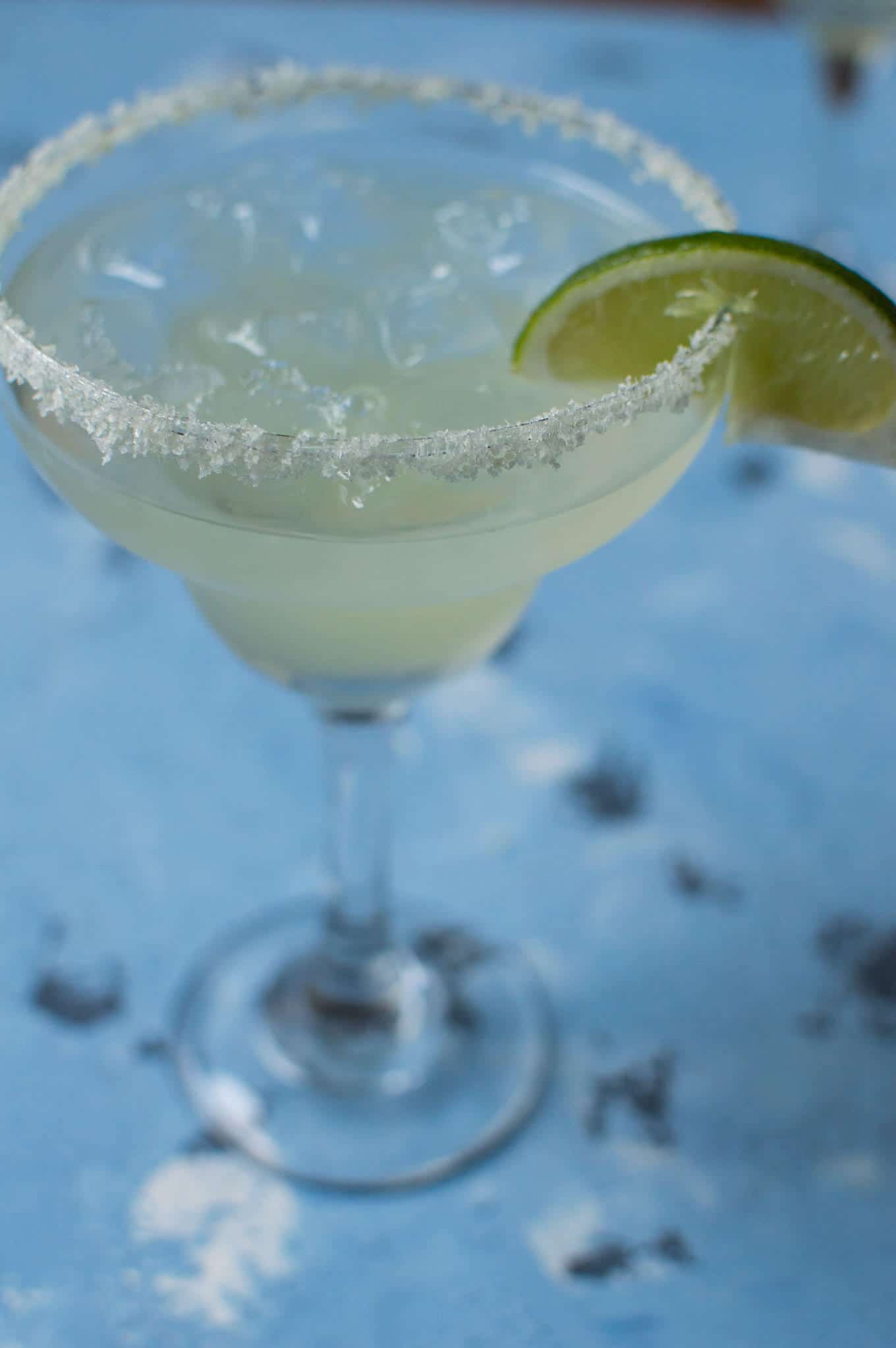 Happy day to you, friends!
The month of May is almost here and it's exciting for a couple of reasons.
Warmer weather is coming.
Cinco de Mayo is coming!
In the off-chance you don't know, Cinco de Mayo is celebrated on May 5th and commemorates the Mexican Army's victory over France at the Battle of Puebla in 1862.
It's a relatively minor holiday in Mexico and has evolved into a celebration of Mexican culture and heritage in the United States. Traditions include parades, mariachi music performances, and street festivals in cities and towns across both countries.
I love getting together with friends to celebrate the holiday every year. This year, I teamed up with Sauza® to put together a tasty fiesta complete with Mexican-inspired snacks and tequila.
Yay, tequila!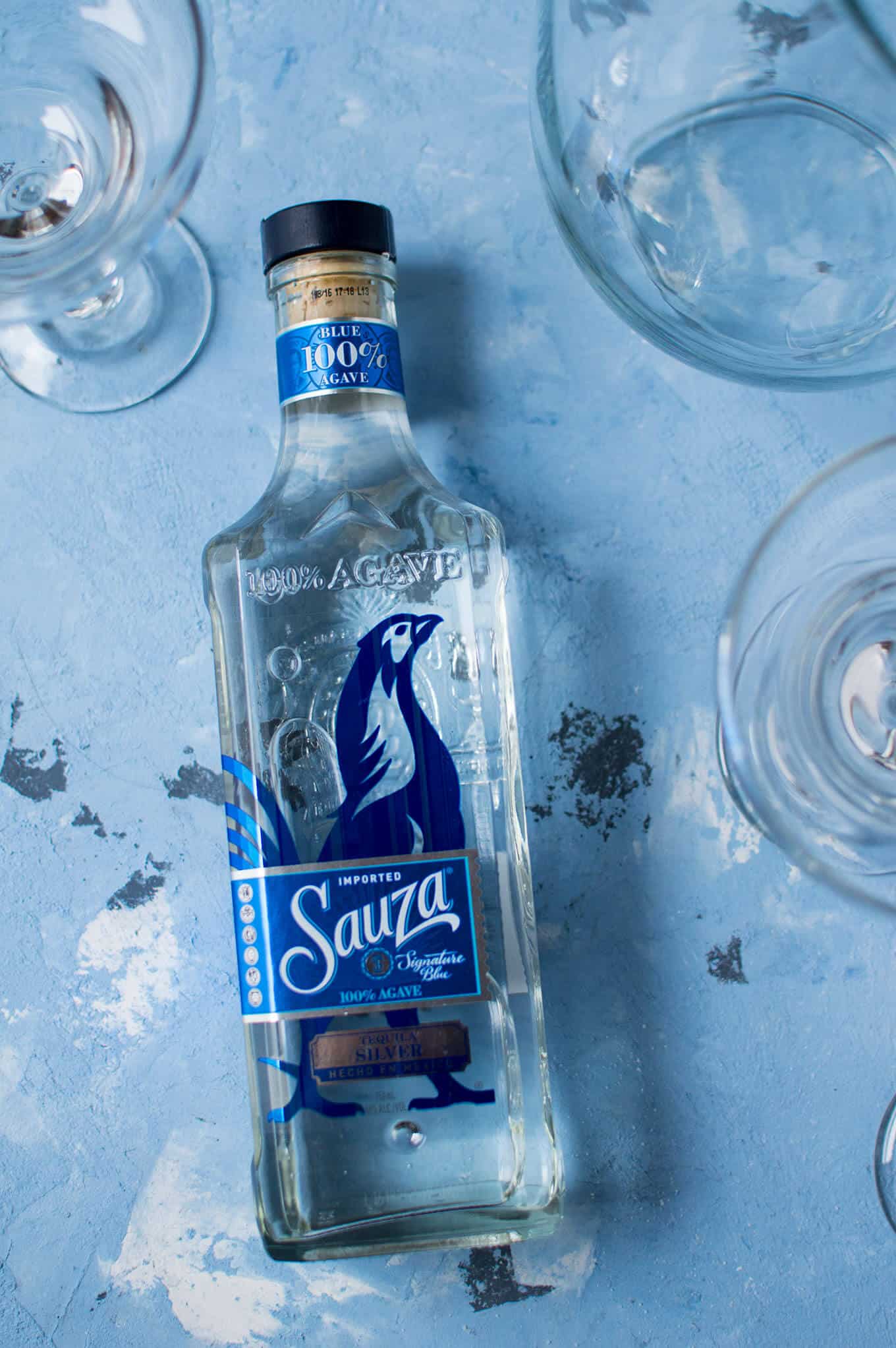 Sauza® Signature Blue Silver Tequila is crafted at the Sauza Distillery in Jalisco, Mexico and it's made with 100 percent blue weber agave. It's a perfect go-to for your margarita fix, whether you are making it on Cinco de Mayo or on a Friday night.
It's especially a great choice for making pitcher margaritas for a crowd. Serving pitcher-style margaritas makes things super easy on the host and is a nice, gentle reminder that simple get-togethers are where it's at. If you're planning on hosting your own Cinco de Mayo celebration, remember that. 😉
Because having fun with friends is way better than stressing over stuff. True story.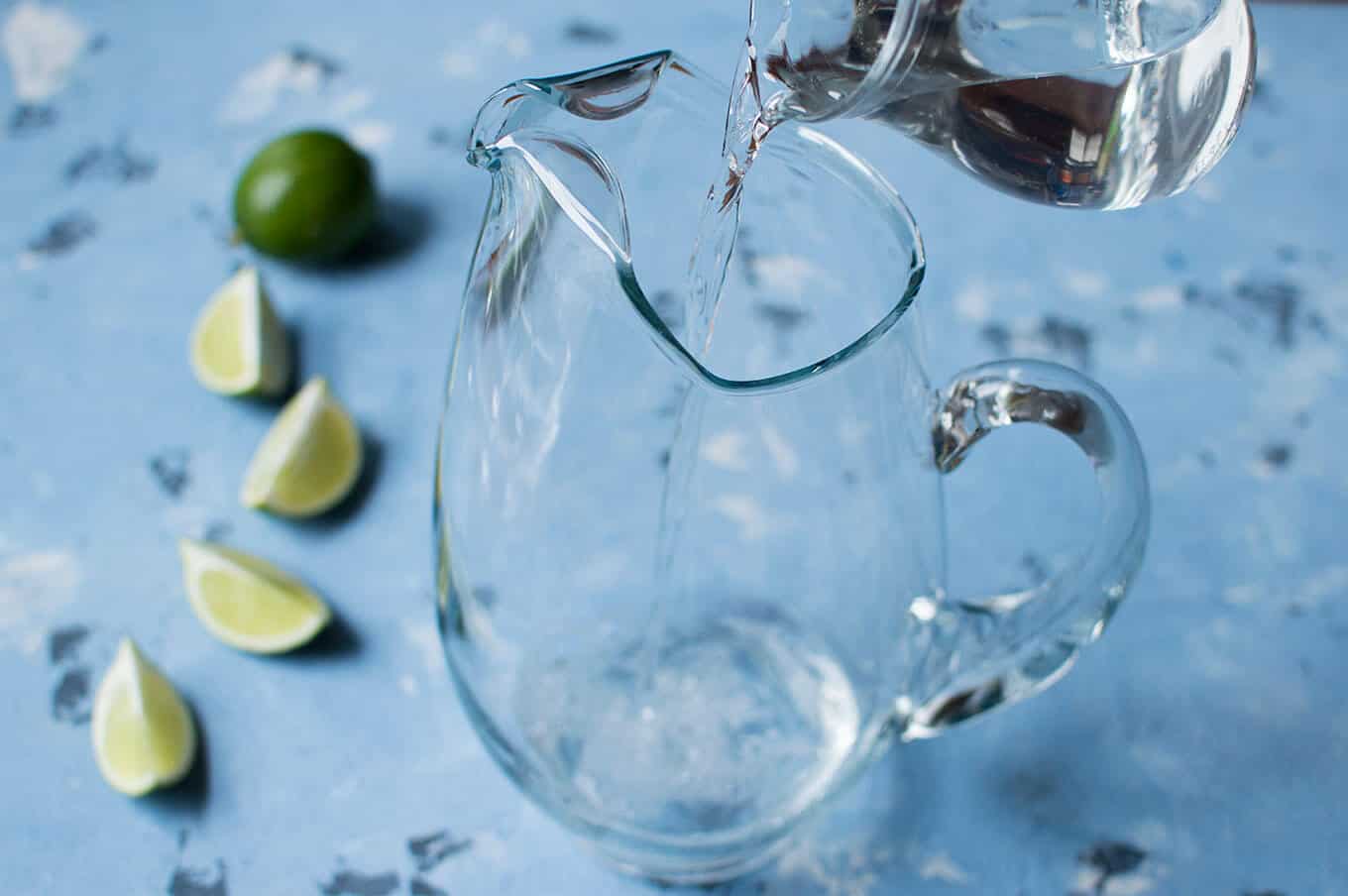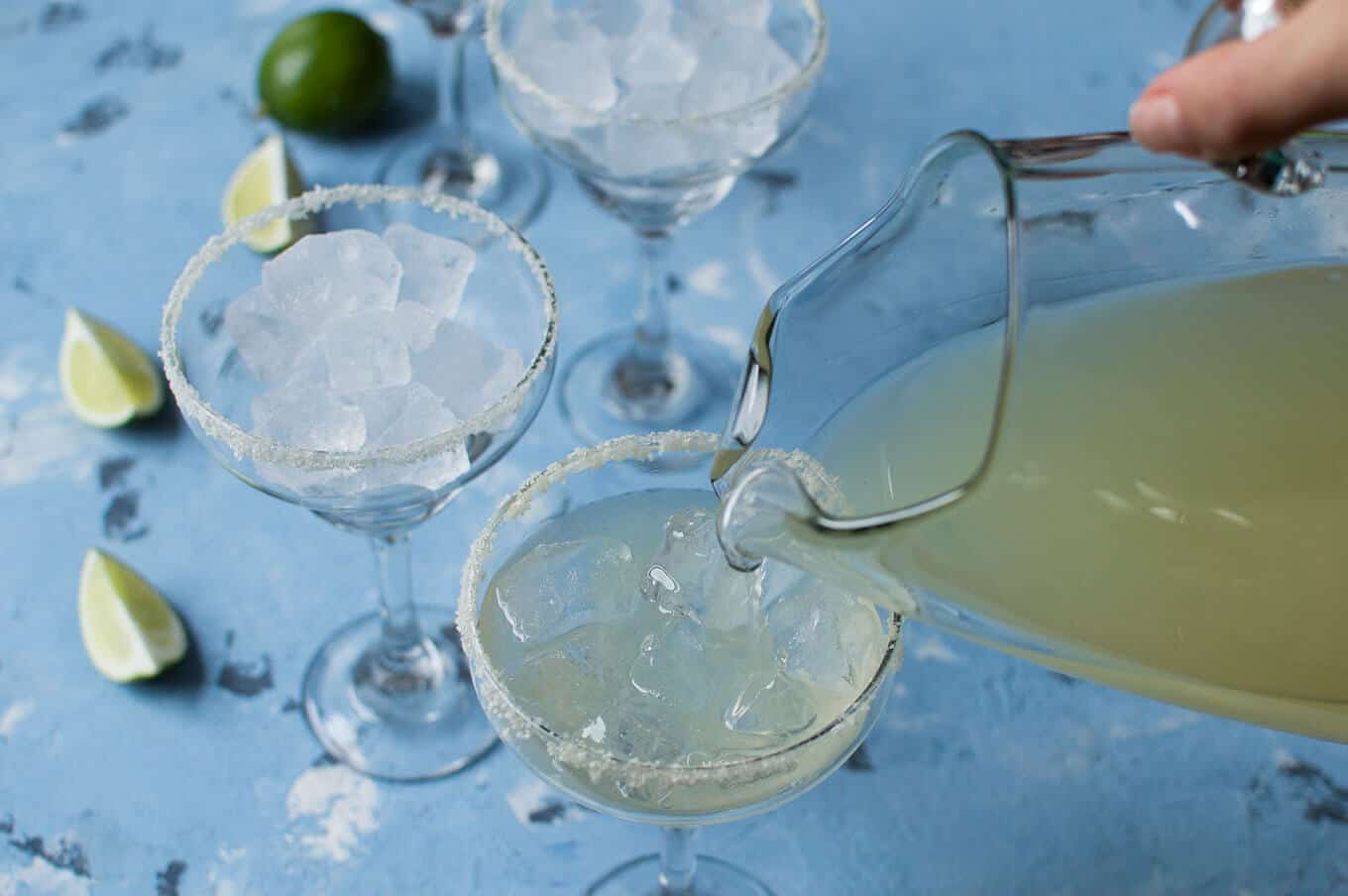 So we've got the pitcher margaritas down, but you can't forget about the snacks, friends! I always serve nachos with guacamole when I host Cinco de Mayo gatherings (if you're an avid blog follower, you know my unconditional love for nachos).
I love a blend of creamy cheddar and Monterey Jack and always opt to shred the cheese myself. My favorite toppings include black beans, tomatoes, cilantro, scallions, white onions, and pickled jalapeños.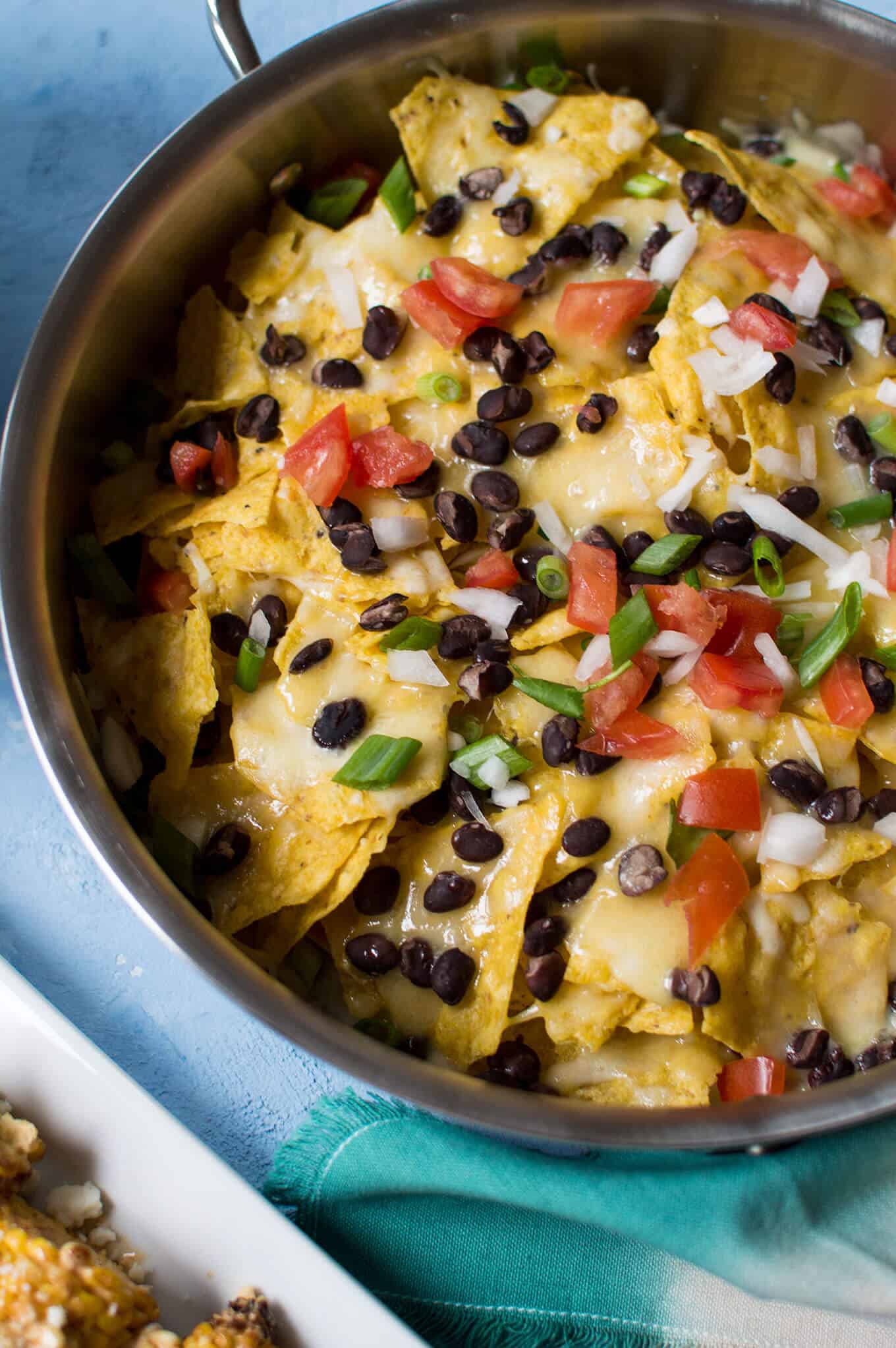 Another awesome snack to serve is elotes! A popular and classic street food in Mexico, these ears of corn are really easy to make. You can grill or broil them and you'll top them with a tasty spiced mayo mixture and cotija cheese when they're done.
So many noms.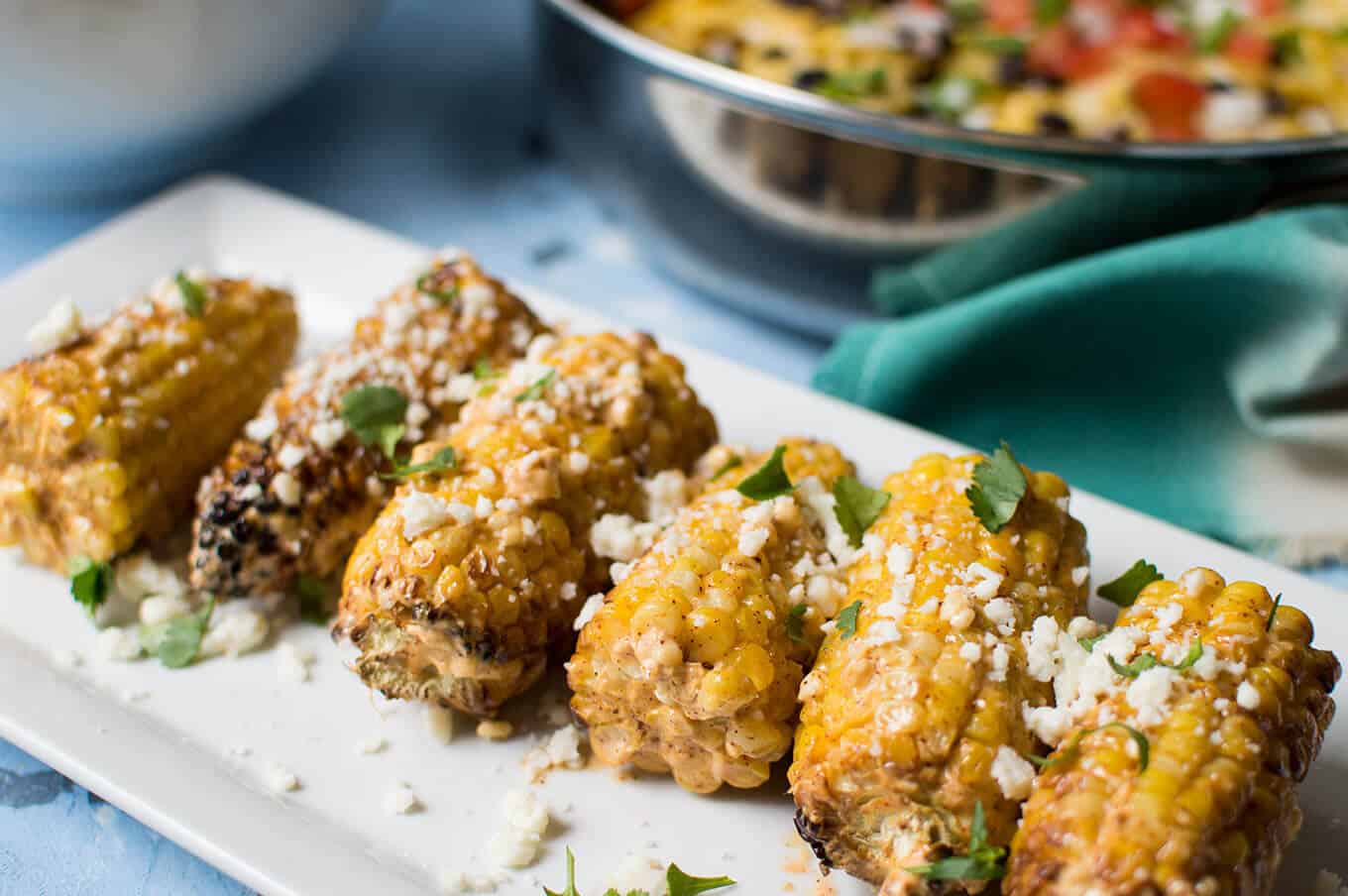 I loved sharing these tasty treats with some of my awesome friends and I'm especially glad I opted for pitcher-style margaritas to keep things fun and easy! Thanks to Sauza® Tequila, I was able to do just that.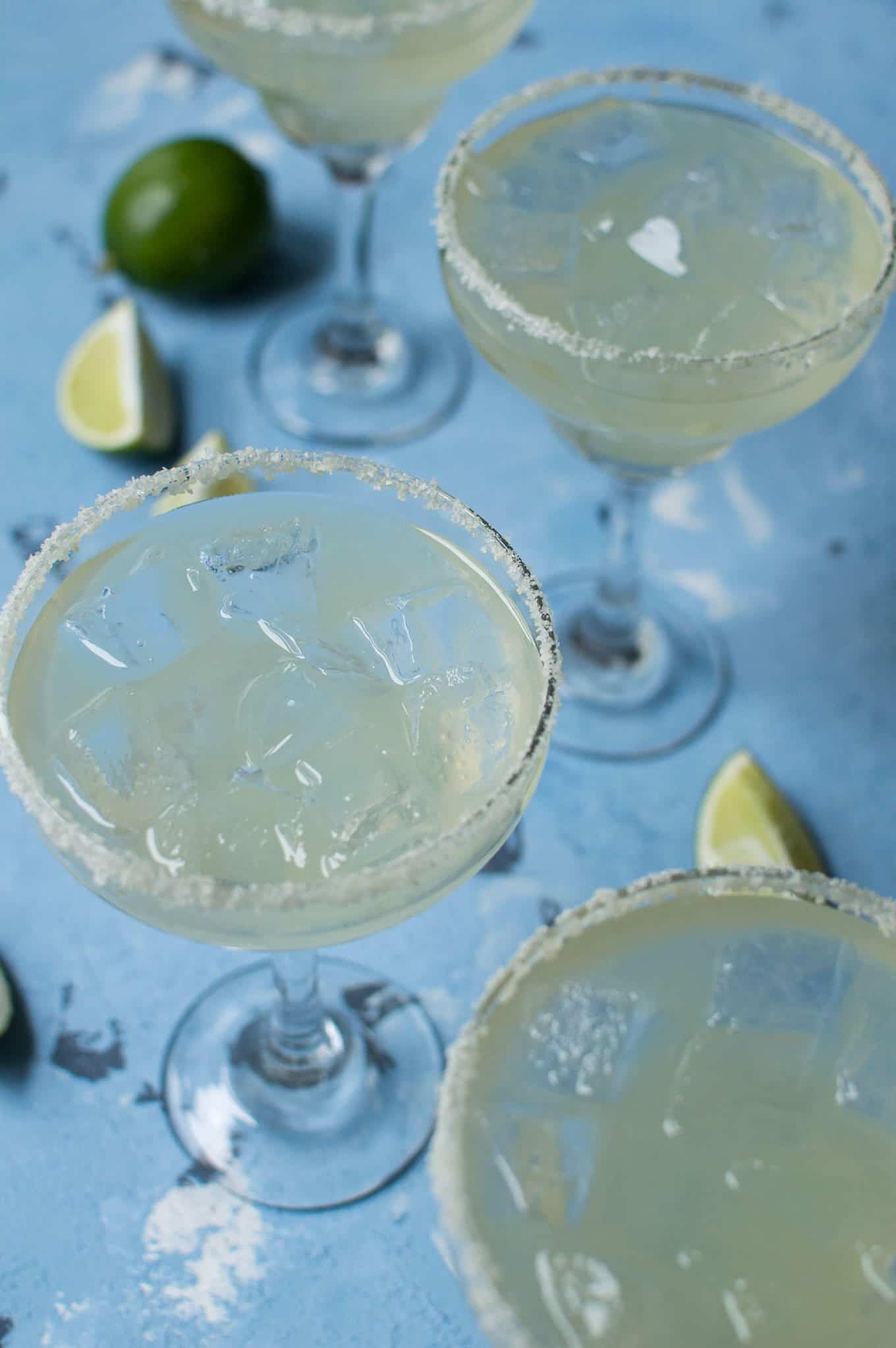 Less time making food and drinks = more time talking about video games, dry shampoo, job hunting, and all of the adult-like things.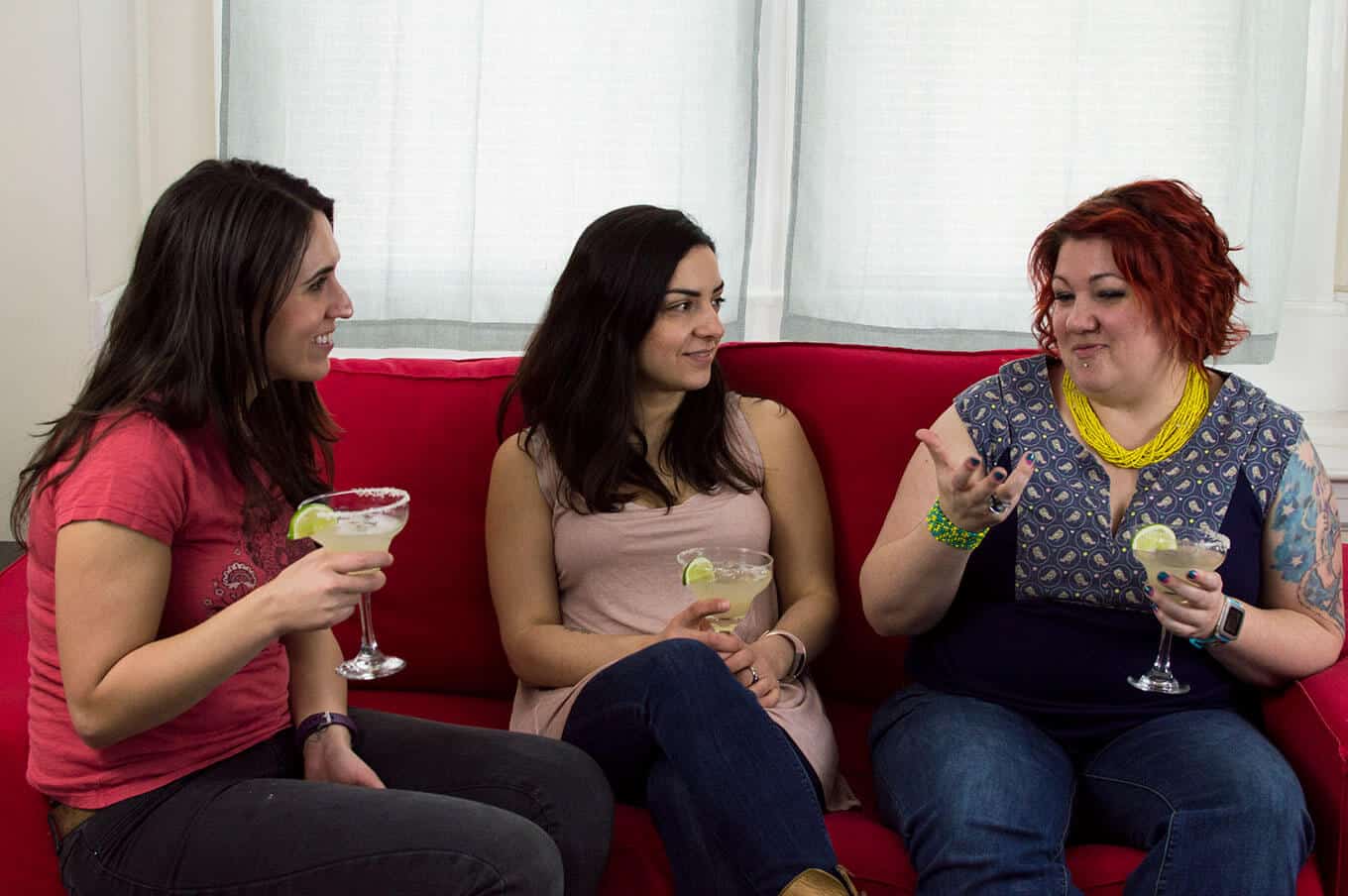 📖 Recipe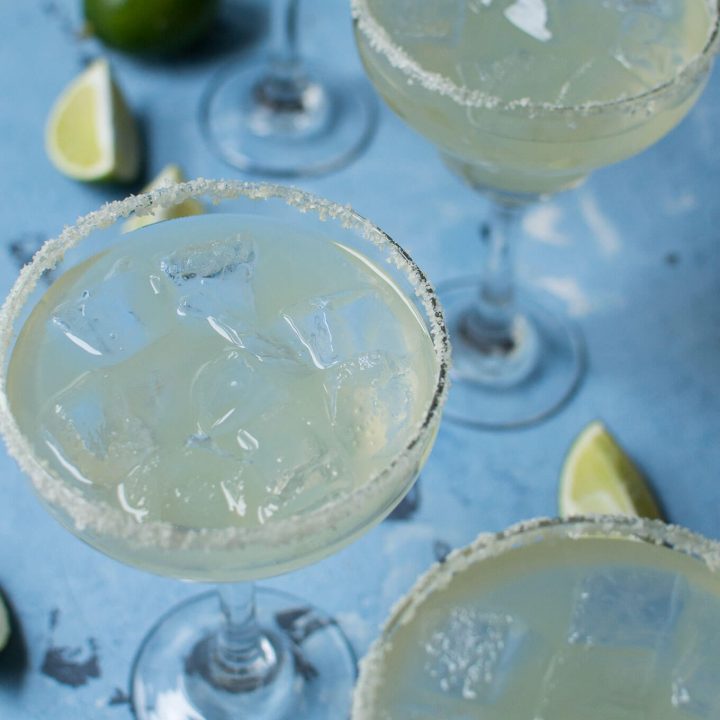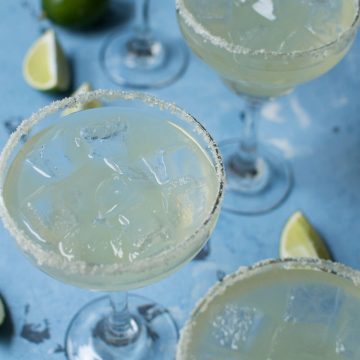 Ingredients
1

cup

lime juice

½

cup

DeKuyper® Triple Sec Liqueur

½

cup

simple syrup

Salt for rimming the glasses

,

optional*

Lime wheels for garnish
Instructions
Add ingredients to pitcher and stir.

Pour over ice into margarita glasses.

Garnish each with a lime wheel on the rim and serve.
Notes
If you choose to salt the rim of your drinking glass, coat the rim with some lime juice and quickly dip it into the salt.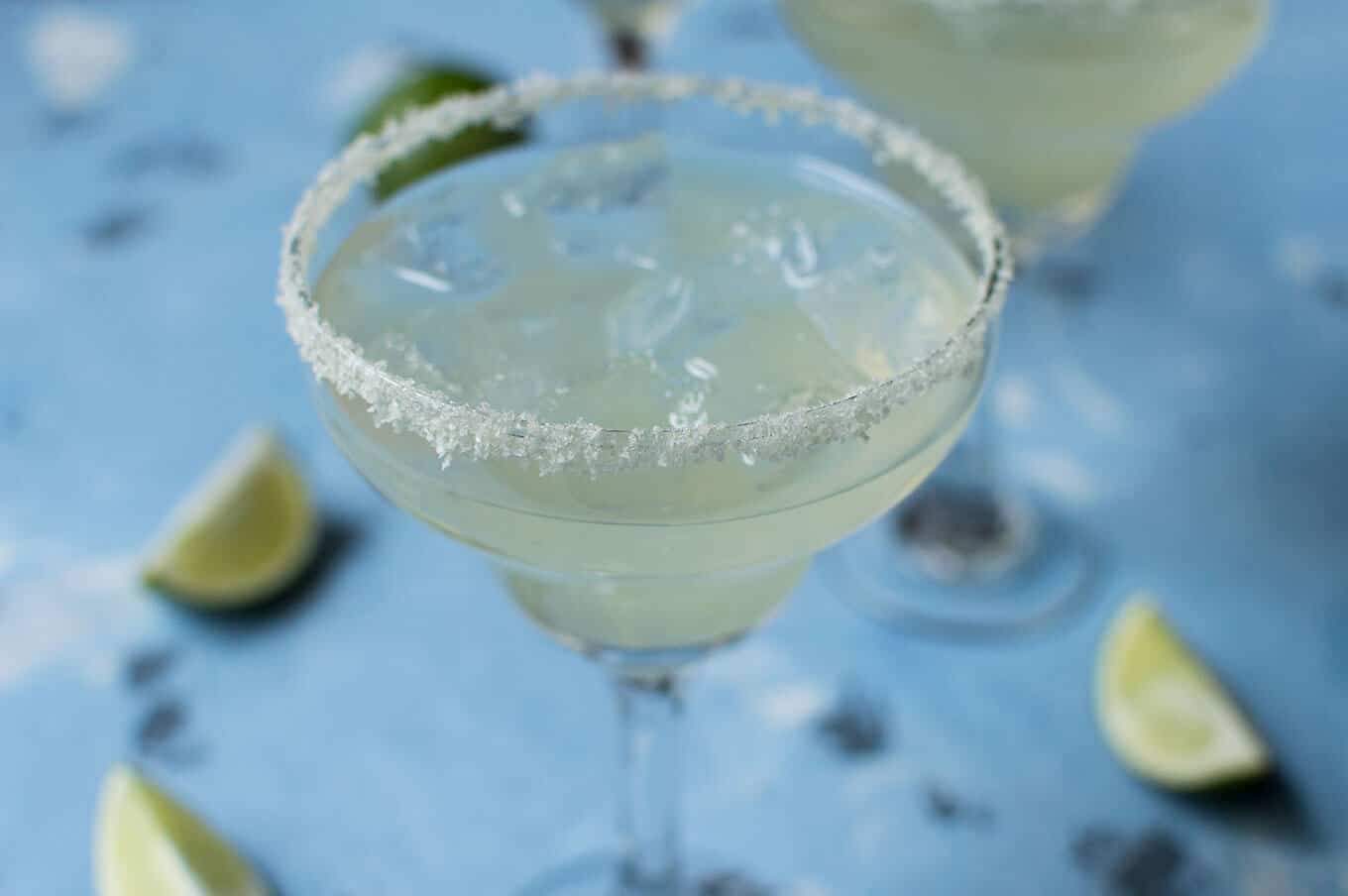 All individuals shown in this content have granted permission for their images to be used. 
Drink Smart®
Sauza® Blue Tequila, 40% alc./vol. ©2017 Sauza Tequila Import Company, Chicago, IL
Sauza® is a trademark of Jim Beam Brands Co. ("Beam") and is used with permission. The information, comments and ideas expressed in this post do not necessarily reflect the views or opinions of Beam, its affiliated companies or any of their directors or employees.
---
Reader Interactions