This blood orange ginger martini is a simple and refreshing cocktail made with three ingredients: freshly squeezed blood orange juice, ginger liqueur, and your choice of gin or vodka.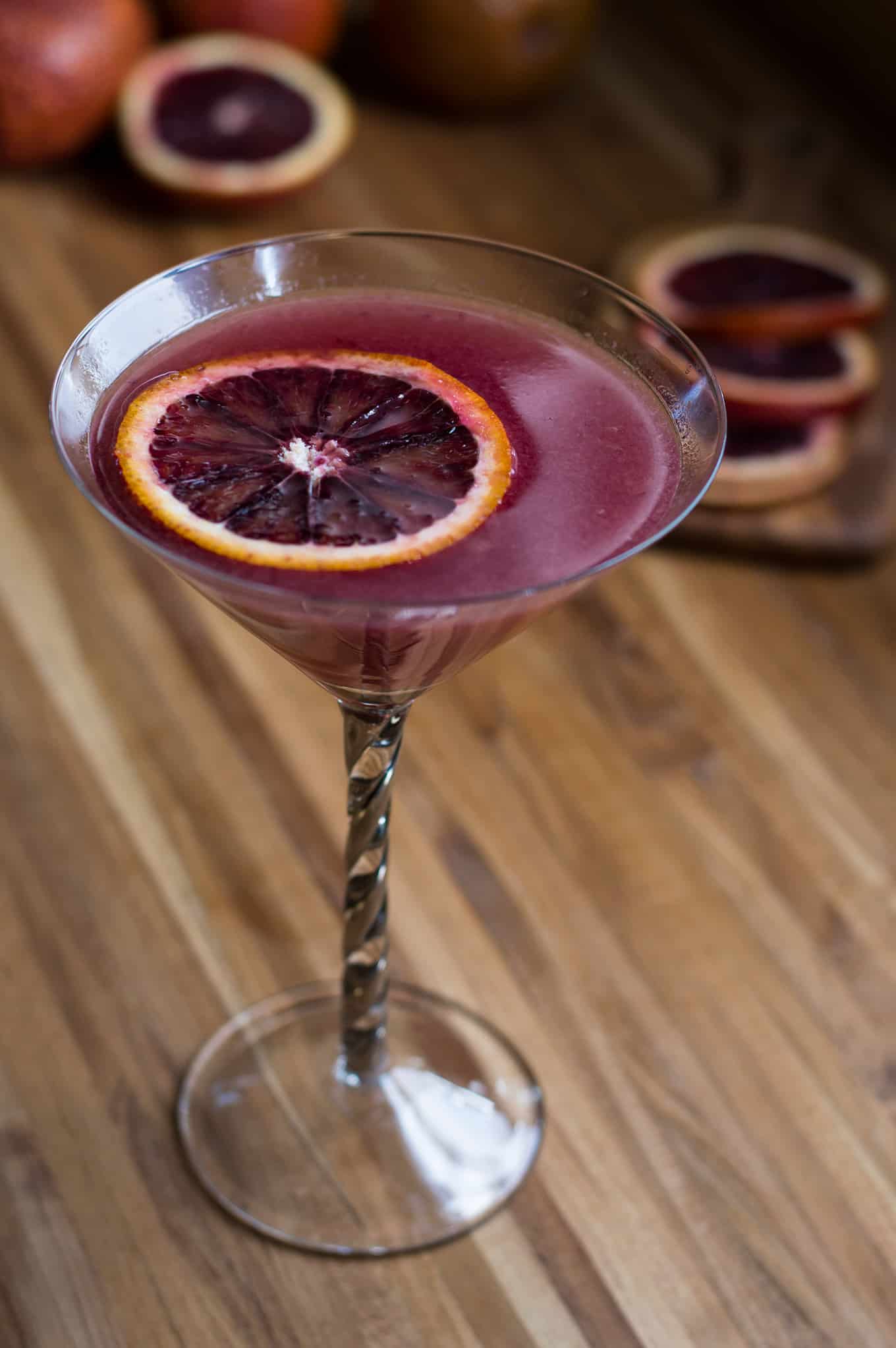 You know when you make a plan to do something and you're really excited about it, but then that plan sort of falls apart? You then become slightly frustrated before thinking of ways to fix it, exhaust all options to try and fix it, and immediately become even MORE frustrated because there's no fixing that plan?
That's the tl;dr version of how I ended up making this blog post.
The idea of this post was definitely in the backlog, but there were two other recipes I wanted to get done before this and they were both related to the mini Tobago series I put up on the blog (one post was basically a giant photo dump recapping the trip and the other was a recipe for Trini kurma with more photo fun). I did a poor job planning both of those recipes because when it was time to prep the food for cooking and photographing, I realized I didn't plan for two important ingredients and I couldn't find them at the local grocery stores when I frantically left the house to find them.
You win some, you lose some. After I spent some time feeling annoyed because I wasted half a blogging day on two failed recipe attempts, I moved onto plan C. I'm planning to revisit those other two posts later this summer, though, so they're not lost forever.
On the upside, we get to have a cocktail.  And it's made with blood oranges!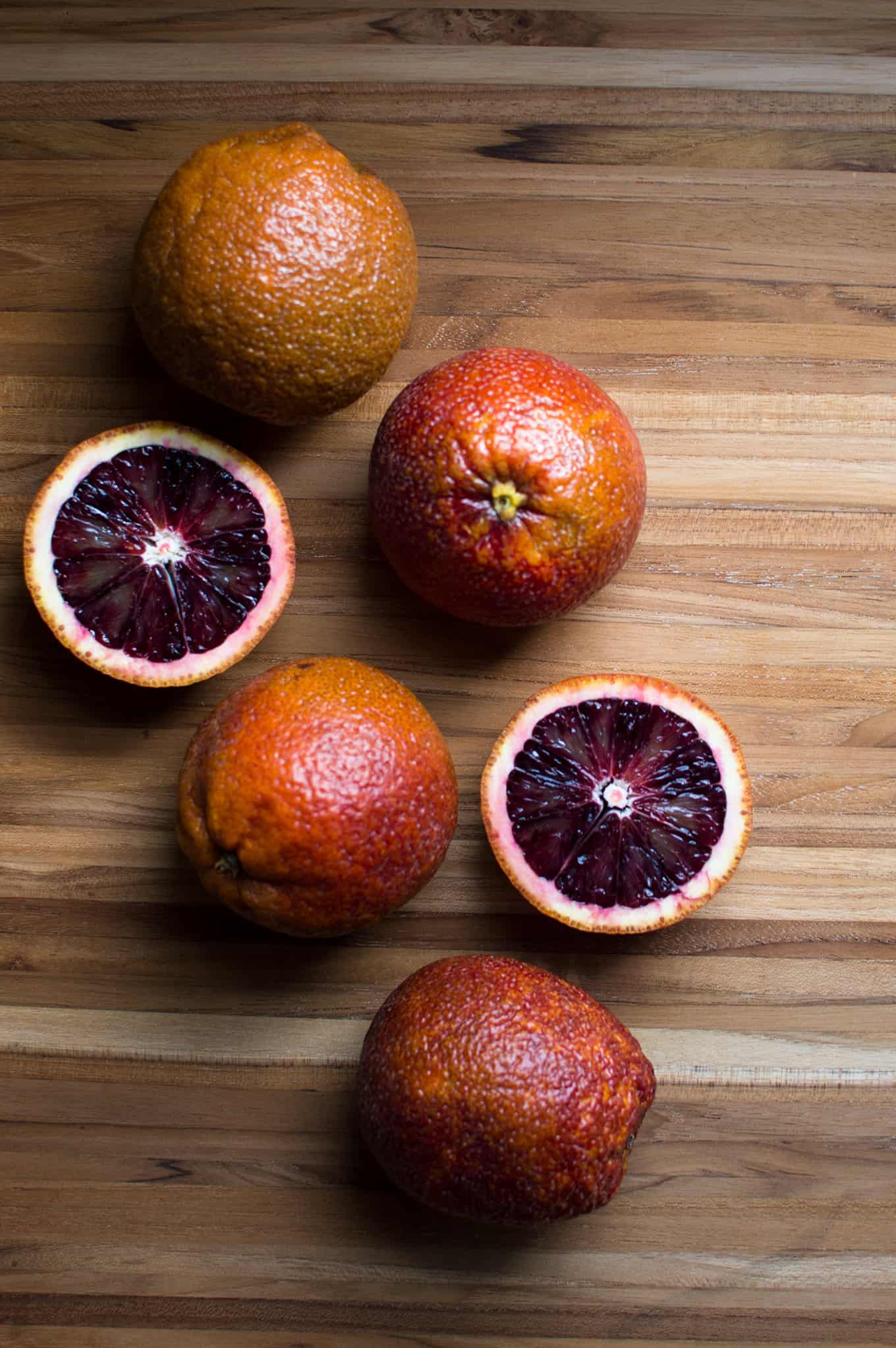 I gotta say, cocktail posts are some of my favorites on the blog. Whether they're super simple or a little more complex, I love experimenting with different flavors. This recipe didn't involve too much as far as experimenting goes, but it sure came out tasty.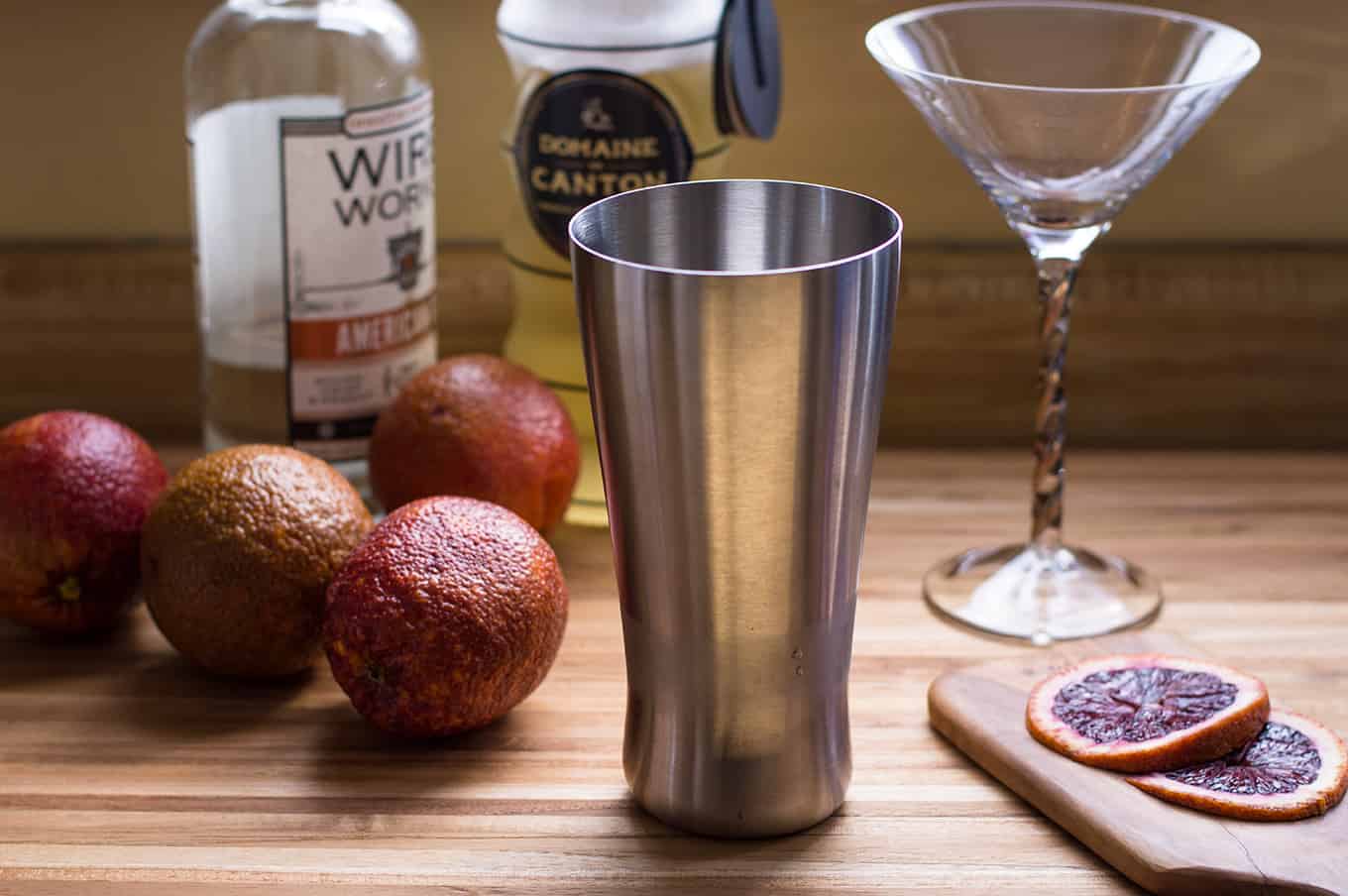 I'm normally a fan of vodka martinis (my absolute favorite is a dirty martini), but I've become more and more accepting of gin these days. So long as it's a good quality gin that's going into my drink, I'm totally okay with it. That said, this drink can easily be enjoyed with either gin or vodka, so if you have a favorite, or you don't like one of these options, go for the other!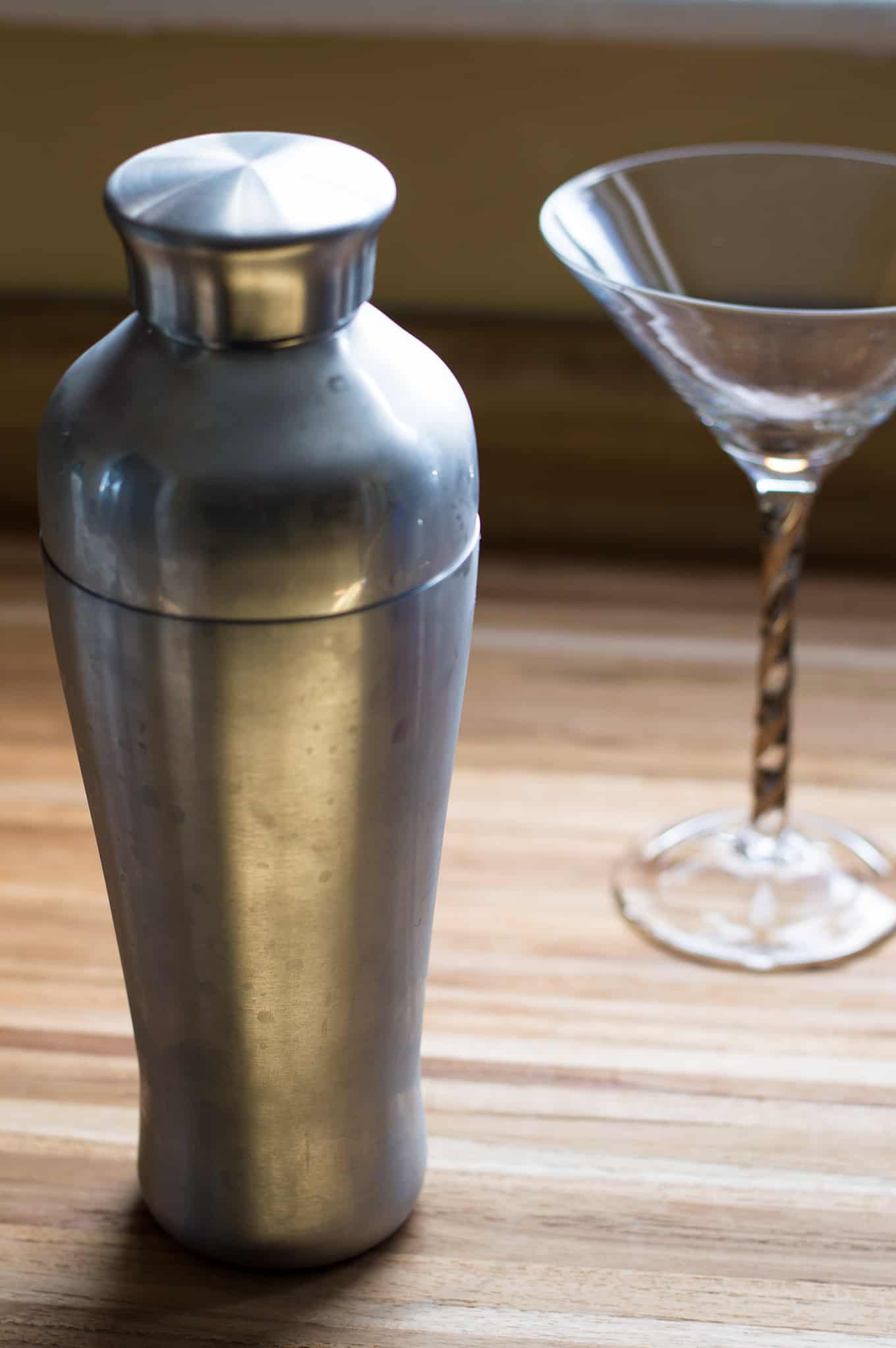 I love the combo of fresh blood orange juice and ginger liqueur and if you're a fan of these things separately, I think you will enjoy them together too. This post was a great save to what would have been a bad blogging day, both shooting it and drinking it. 😉
Have a great week!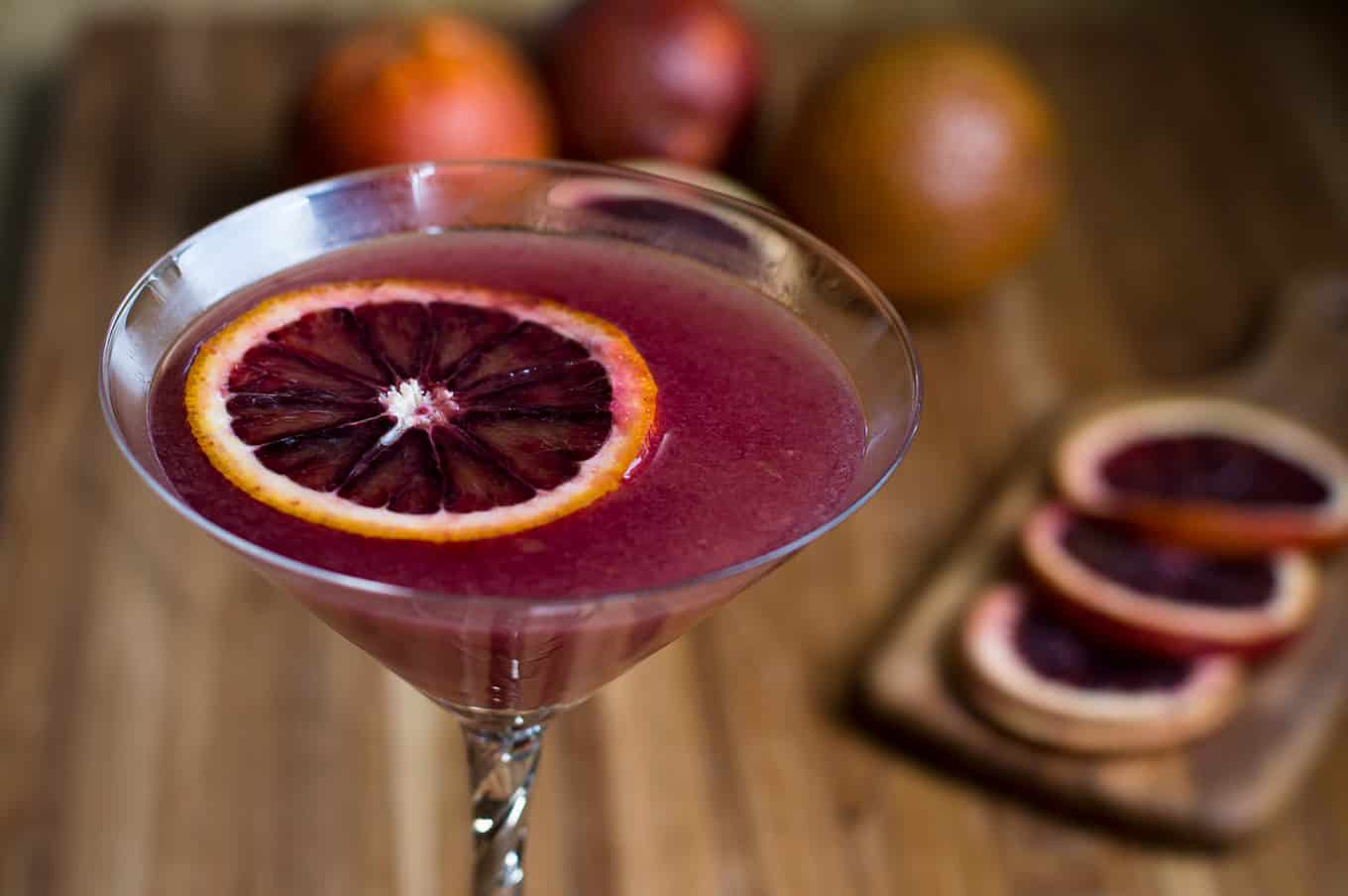 📖 Recipe
Ingredients
3

ounces

gin or vodka

2

ounces

freshly squeezed blood orange juice

1

ounce

ginger liqueur

,

such as Domaine de Canton
Instructions
Add all of the ingredients to a shaker with a handful of ice.

Strain into a martini glass.
Disclaimer: This post may contain affiliate links, which means I make a small commission if you make a purchase through them. By purchasing through these links, you are helping support this site at no extra cost to you! I only recommend items and services I personally use and love.
---