Inspired by the classic gyros and souvlaki wrap, this grilled zucchini and tinkerbell pepper wrap is a great summer meal.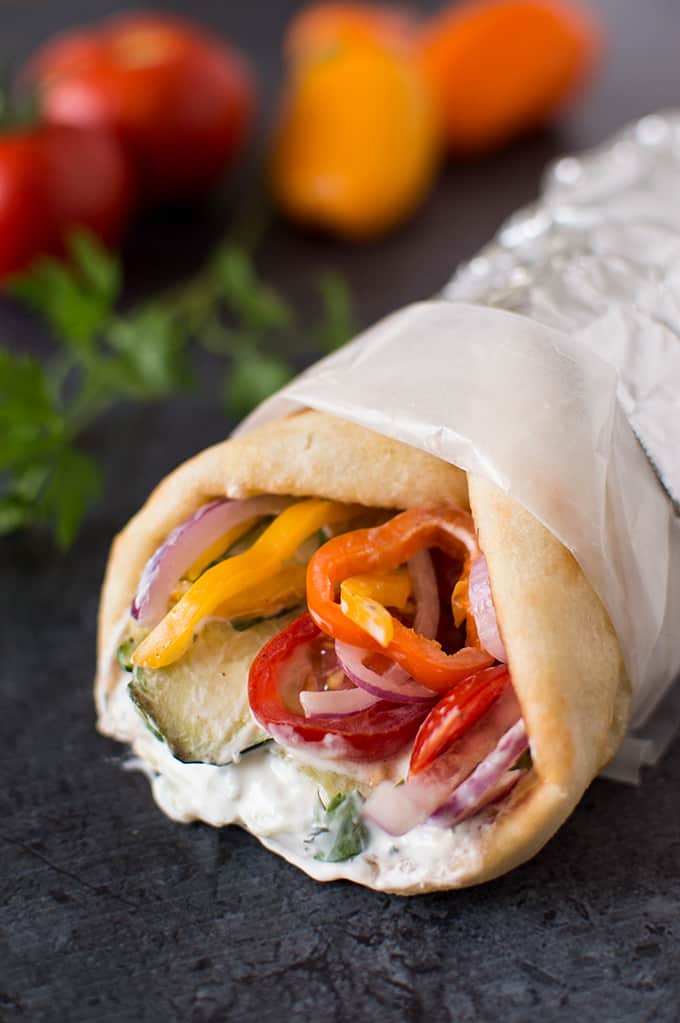 Καλό Mήνα σε όλους!
And in the off-chance you don't speak or read Greek, here's your mini lesson for the day:
kαλό (kah-LOH) means "good"
μήνα (MEE-nah) means "month"
σε όλους (seh OH-loose) means "to all"
Among many pleasantries Greeks will use to greet others, on the first of every month, the one you will hear the most is "Kalo Mina!" It's a way of wishing others a good month ahead of them and it's one of my favorites.
I find it especially fitting today because this is my first blog post in one whole month. I last shared a recipe for garides souvlakia on July 1st! It's nice to be back, though the little break was necessary. I had to shift my focus to things outside of blogging for a bit and when I wasn't doing all of that, I opted for relaxation. And when relaxation lines up with summer, that means hitting up the beach!
So here's to a fresh start and a good month! Kalo Mina to all of us!…